Arts & Culture
Lifestyle
Gear Review: Olight I3T EOS Ti flashlight
Practical, affordable, and pocketsized, this flashlight is an excellent gift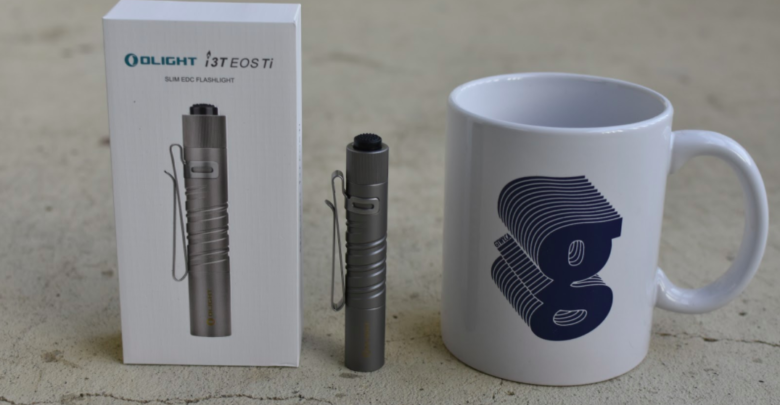 This past holiday season I decided to purchase gifts for my family that they would actually use.
I decided to get my brother a flashlight because he is an outdoorsy person. I did some research and found a flashlight manufacturer called Olight, and after watching some YouTube reviews, I took the plunge and bought two during their website's Christmas sale.
I got a limited edition Olight I3T EOS Ti with a titanium body. Normally the Olight I3T EOS's are made of aircraft-grade aluminum and go for just over $20 (on sale), but the limited edition titanium version cost me a bit more at just under $40. Beside the different body material, the titanium I3T EOS is identical to its cheaper aluminum counterpart.
The Olight I3T EOS is a completely waterproof, easy to carry flashlight that is designed with functionality in mind. It only weighs 1.4 oz (without the AAA battery) and puts out 180 lumens. For reference, most cell phone lights emit around 15-20 lumens of light, so this light is around ten times more powerful.
The Olight I3T EOS also has a unique double pocket clip design that allows you to clip it inside your pocket, or even onto a baseball cap to create your own makeshift headlamp. It lasts around 20 minutes at full power (180 lumens). However, it has a low mode of five lumens which lasts for a solid 16 hours.
My experience with the flashlight has been so positive that it is now something I never leave the house without, especially as we enter another dark and cold Edmonton winter. Since the light is tiny and compact, I can throw it in a pocket or my backpack and use it to see ahead of me when I walk at night.
I'm also very happy with the flashlight's build quality. The machining is top notch, with no weird indents or divots in the titanium body. Even though these lights go for around $20, you're not getting bargain basement goods. In fact, the Olight I3T EOS Ti feels far more expensive than its price tag suggests.
All in all, I've been very impressed with the Olight I3T EOS. The build quality is solid, it's completely waterproof, and it runs off of AAA batteries, which makes for easy operation. Not only that, but it's super light, puts out 180 lumens of light, and it can disappear in your pocket so that you actually have it when you need it.
I would definitely recommend it for an outdoors enthusiast, and if you ever have $20 and need a neat gift idea, consider this over a pair of socks.