Arts & Culture
Campus & City
Victorian fashion meets quarantine cozy at the Innerwear virtual exhibit
The department of human ecology shows exactly how fashion, culture, and current events interplay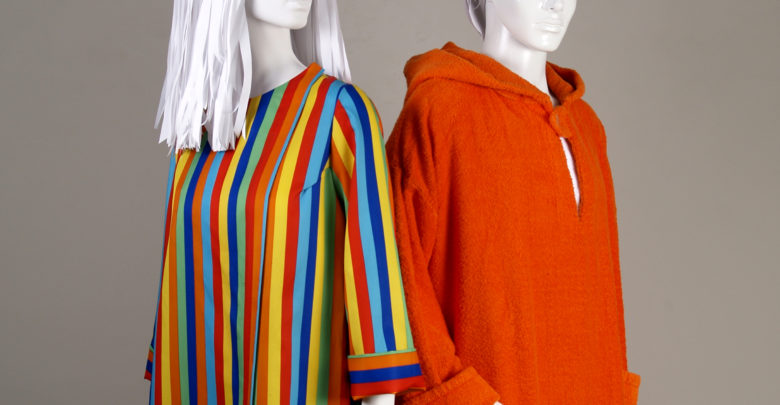 At first glance, it might not seem like today's digital society has held onto much Victorian fashion. Yet the department of human ecology's Innerwear exhibit highlights how COVID-19 has oddly restructured our lives to mirror styles of dress that have been around since the 19th century. 
Innerwear: Liminal Dressing 1820-2020 is a crowdfunded virtual exhibit curated by students of Dr. Anne Bissonnette, a human ecology professor at the University of Alberta. Although its definition varies by context, "innerwear" embodies clothing worn inside the home. At a time when most of us are seeking comfort indoors, this type of dress is becoming increasingly familiar.
"I got a lot of calls from people wanting to talk to me about [innerwear]. We'd been home for a long time [and] people had been wearing comfortable garments," Dr. Bissonnette explained. "It was a very good way for the students to question… how they could be part of trying to untangle how the past led us to understand the present."
Although nothing can replace a real-life museum visit, the variety of garments featured online through photos, paintings, and vivid written descriptions make for a fascinating read about the cross-sections between style and comfort.
The exhibit has five sections, one of which considers how architecture and environments are linked to dress. In the Victorian era, interior design allowed for visitors to enter parlours where hosts would wear their finest innerwear to greet guests. Here entered the paradoxical nature of innerwear as garments ultimately designed for the outside eye.
"The Victorians, and others before them, understood that the home was not just private, that there was this public space," Dr. Bissonnette said.
Danielle Klatchuk, a student involved in the exhibit's curation, pinpointed how notions of public and private have taken on a whole new meaning during the pandemic.
"Our little Zoom blocks have become kind of like our parlour…where we entertain people," Klatchuk said, describing how people can intentionally design this public space to fit within a camera frame.
This return to public spaces within homes follows a time where it was common for many — especially students — to meet friends outside of their homes, whether in coffee shops or on campus. As these meetings have shifted to online settings in private spaces, standards of dress and comfort have changed too.
"When we have people wondering, 'Will we continue to wear comfortable clothes outside our homes after COVID?' they're really looking at psychological comfort. Because if they're the only ones doing it, it might not stick," Dr. Bissonnette explained. "I think we're bound to see this issue of comfortable garments change in the short or long term."