Campus Life
News
Candle vigil commemorates one-year anniversary of PS 752 tragedy
More than 90 people participated in the socially-distanced hour-long vigil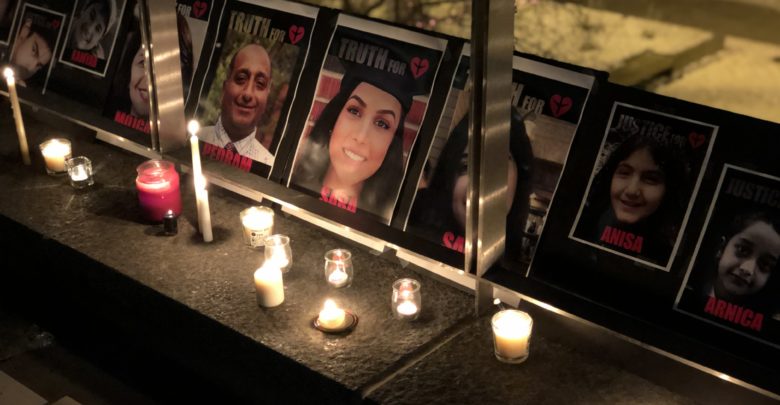 Dozens of candles shone bright into the night sky in Edmonton as a grieving community commemorated the first anniversary of the tragedy of Flight PS 752.
Organized by the Association of Families of Flight PS752 Victims Edmonton Chapter, the socially distant candle vigil occurred on January 8, 2021 at the Alberta Legislature grounds. More than 90 people participated in the hour-long vigil by placing candles, standing in solidarity and offering condolences to the families and loved ones of victims of Flight PS 752.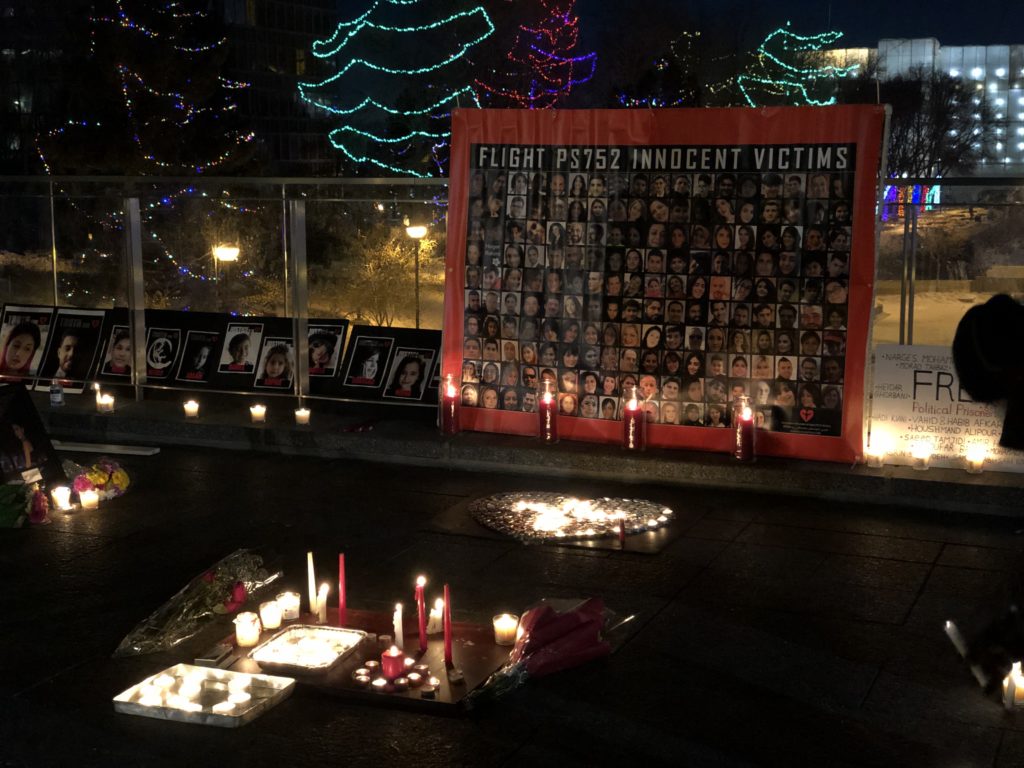 Flight PS 752 was downed by the Iranian government on January 8, 2020 after it fired two missiles that struck the plane. 176 innocent people were killed, including 13 Edmontonians and 10 University of Alberta community members.
The vigil took place in a socially distanced fashion and participants were asked to wear face masks to ensure adherence to COVID-19 public health directives. Those gathered shed tears, sang songs, and stood in solidarity with the call for justice and answers. The vigil in Edmonton was one of many events throughout the world.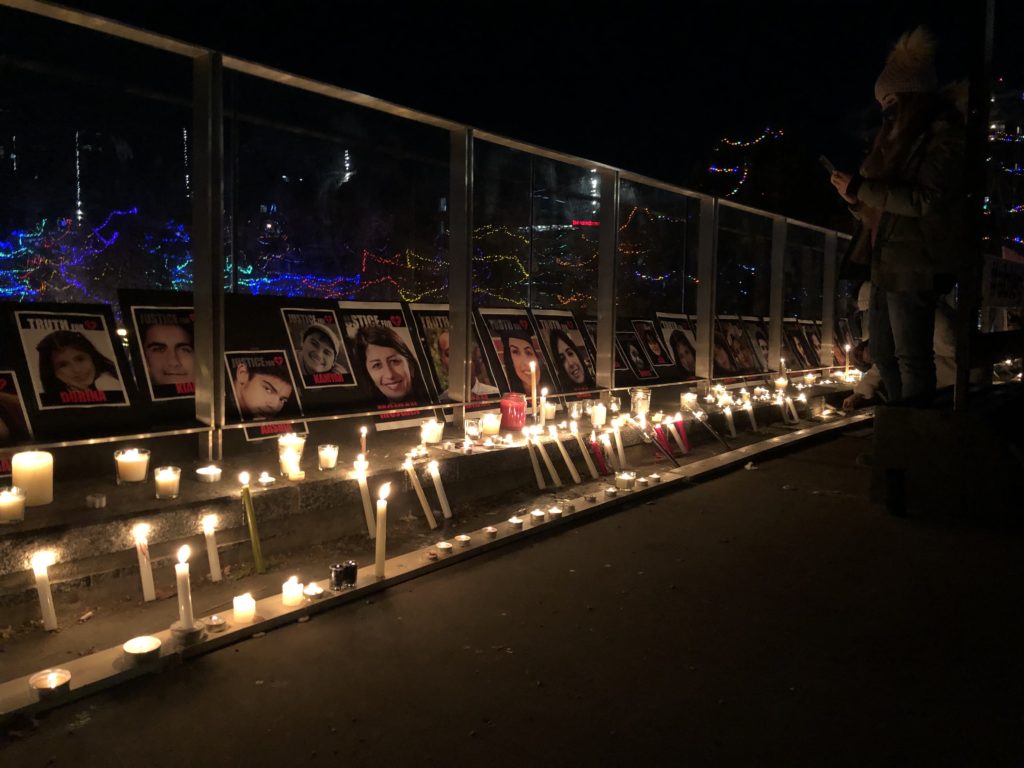 Javad Soleimani, a graduate student in the school of business at the University of Alberta, lost his wife Elnaz Nabiyi on Flight PS 752.
Soleimani helped organize the vigil and is a member of the Association of Families of Flight PS752 Victims. He said in an interview with The Gateway that events like this are important because they help to remind the world of the terrible loss that occurred.
"A year is a sombre anniversary," he said. "Most people will say that now is the time to move on. That is completely wrong."
"In fact, we still have lots to work to do," he added.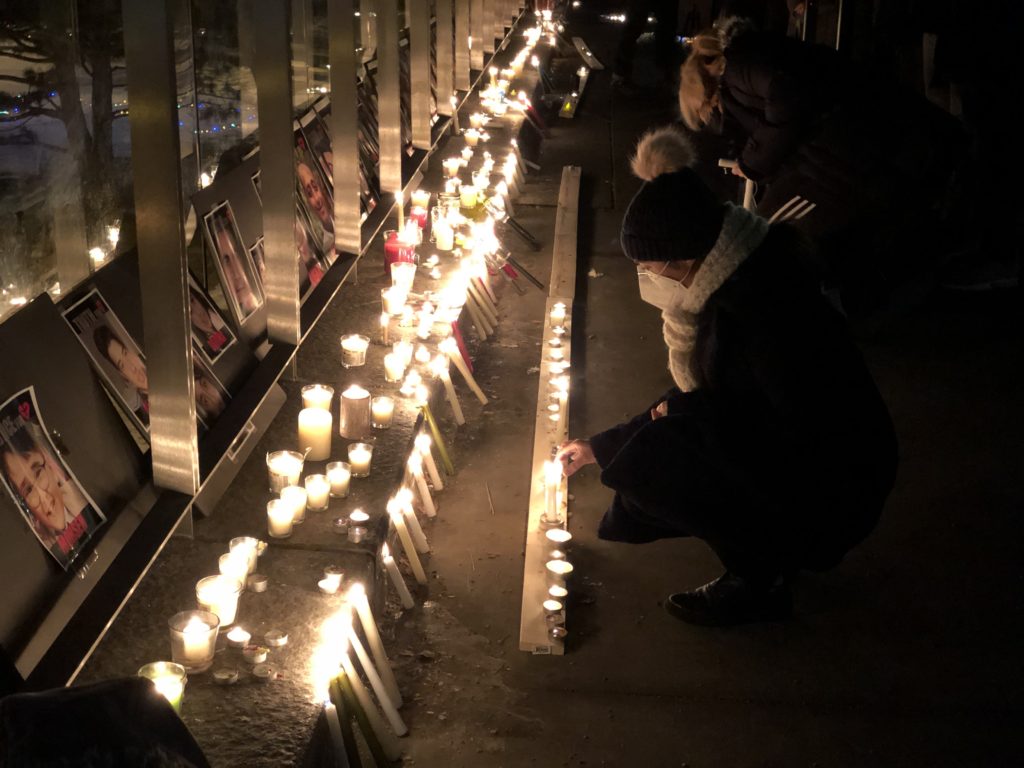 For Soleimani, he hopes the association will continue to pressure the Iranian government to release all relevant facts so that an accurate timeline of decisions made in the moments leading up to the missile attack on Flight PS 752 can be understood. He also wants to see the Iranian regime and the entire chain of command that authorized the strike to be tried in front of the International Criminal Court.
"We have to remind the world that this was a crime. Everyone onboard that plane was completely innocent. We need justice here. Not just for me, but for all those directly affected and the entire world."