Arts & Culture
Nation & World
12 Days of Holiday Movies: The Holidate
Cliched and predictable, this comedic movie is exactly what many of us look for during the holiday season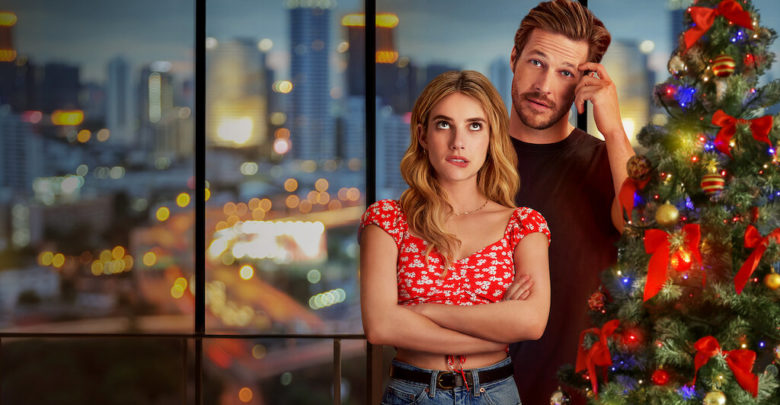 Welcome to day three of The Gateway's 12 Days of Holiday Movies! Every weekday from Dec. 14 to Dec. 29, we'll be sharing a holiday movie that makes us laugh, cry, and do everything in between. Come along and find the next movie to add to your holiday watchlist!
Starring Emma Roberts and Luke Bracey, Netflix's new film The Holidate is a comedic spin on relationships and the holidays.
Two strangers, Sloane (Roberts) and Jackson (Bracey), meet for the first time after terrible Christmas dinners. Just days before New Years, they decide to be each other's date for the evening with the goal of having an enjoyable, stress-free celebration. As Sloane is the only single person in her family, she needs Jackson to quiet her family's constant questioning of her love life. Jackson on the other hand needs Sloane so that he doesn't overcommit himself to random women during the holidays. The two of them make a pact to spend every festivity together, but despite their agreement to be each other's platonic plus-ones for Christmas, Easter, St. Patrick's Day, Easter and every other holiday, they end up catching real feelings for each other as the year progresses.
Perfectly cliche and predictable, this is one of my favourite holiday films yet. Sloane is refreshingly honest, real and quite relatable, and she keeps you laughing throughout the film. In addition to the romantic story line, this film is also about family and individuality. Noteworthy moments include a hilarious recreation of Dirty Dancing's iconic final dance scene and an eventful 4th of July weekend.
The Holidate is a great movie to watch with friends via Netflix Party and share some laughs, despite our distant reality. It's also just as fun to watch with family — I watched it with my mom and she was laughing out loud! The Holidate is one of Netflix's better holiday movies, and it is definitely one that I will be rewatching guilt-free.