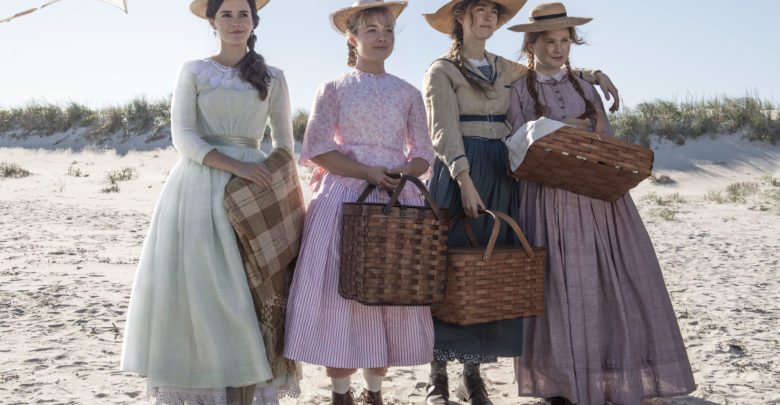 Welcome to day six of The Gateway's 12 Days of Holiday Movies! Every weekday from Dec. 14 to Dec. 29, we'll be sharing a holiday movie that fills us with holly, jolly, and everything in between. Come along and find the next movie to add to your holiday watchlist!
Who would've thought Little Women is a Christmas movie!
Greta Gerwig's Little Women (2019) is the twelfth adaptation of this coming of age story about four sisters living with their mother who, together with their friend Theodore, learn to grow as women. The movie follows each of the sisters as they take their own unique paths on their journeys through womanhood.
The cast is the first thing that makes Little Women stand out. The movie includes stars Saoirse Ronan, Florence Pugh, Emma Watson, Eliza Scanlen, Timothée Chalamet, and Meryl Streep, and more! The chemistry between the cast members is fluid — especially Ronan and Chalamet — and it is clear that they have past experience working with one another.
The artistic design of Little Women is also phenomenal. Every single detail was planned out with great intent, from the costume design to the sets to the props and characters. Gerwig's intention was to design the film so that it wasn't just another remake, and she managed to do just that.
Despite being a 19th century period drama, Little Women can be understood by anyone, no matter what your background may be. The relationships and lives that each character creates for themselves are so diverse that anyone could relate to them in some sort of way.
Little Women is something sweet that you can put on near the end of the night and watch with a nice cup of hot cocoa. It is touching in a way that you can only explain you have experienced it for yourself. Everyone might have their own interpretation of it, but either way, Little Women has a way of connecting with you and making you feel as though you are really there.