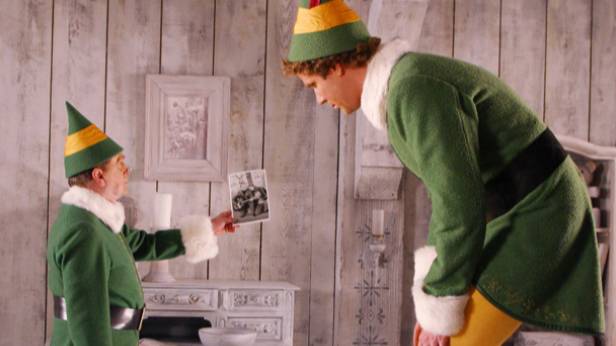 Welcome to day eight of The Gateway's 12 Days of Holiday Movies! For 12 weekdays over the winter break, we'll be sharing a holiday movie that fills us with holly, jolly, and everything in between. Come along and find the next movie to add to your holiday watchlist!
If you're going to be binging through some Christmas movies this holiday season, you always have to include a few classics like Elf here and there. Although it might seem redundant to recommend a movie that you've probably watched many times, you can't underestimate Elf's innocent ability to remind us of the joys of Christmas.
Elf follows Buddy the Elf, played by Will Ferrell, on a comedic journey of self discovery. Growing up in the North Pole, Buddy never quite fit in with the other elves. Upon discovering that he was actually adopted, Buddy goes to New York to find his birth father, Walter, who is not quite what Buddy expected him to be. Buddy also discovers what living like a "regular" person means, but with innocence and fun he shows everyone else how to live life to the fullest. In doing so, Buddy quickly bonds with his half-brother and step-mother, despite struggling to get through to his father. 
Elf is not only about Buddy's development, but the influence that he has on those around him. During Buddy's journey, he discovers the wonders of love, while the people around him discover the joys of innocence. As deep as Elf is, Will Ferrell never fails to bring the laughs in this beloved comedic classic. Elf doesn't just remind us of our childlike Christmas spirit, but it shows us how we can continue to ignite that spirit for years to come.