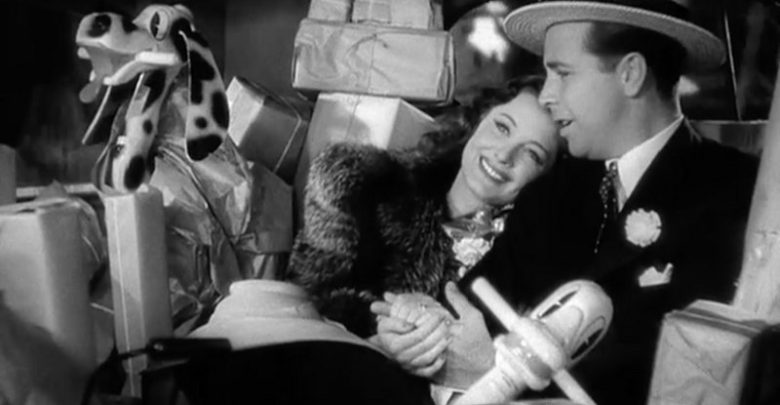 Welcome to day four of The Gateway's 12 Days of Holiday Movies! Every weekday from Dec. 14 to Dec. 29, we'll be sharing a holiday movie that fills us with holly, jolly, and everything in between. Come along and find the next movie to add to your holiday watchlist!
As we reflect after a stressful fall term, Preston Sturges' compelling classic Christmas in July (1940) is the perfect way to relax during these uncertain times.
The movie follows James MacDonald, a young office worker with dashed dreams who desperately needs a win. While listening to the radio with his girlfriend Betty Casey, James perks up at the opportunity to win $25,000 dollars in a slogan contest for local coffee brewing business, Maxford House Coffee. James submits a slogan and tunes into the announcement broadcast, but after a deadlock among Maxford House Coffee's board of directors, the broadcast is cut off without a winner being announced.
James is despondent the next day at work as he muses over yet another loss. Three coworkers take the opportunity to play a joke on him and make a fake telegram announcing James won the contest, elating him.  What follows is a wild journey full of newfound fame and fortune, however when the bill comes due for the questionable telegram, the cost is James' confidence.
Christmas in July is not just a critical darling, but it is also particularly relevant in the midst of our current circumstance. Many of us are feeling uncertain and are looking for a way out or a boost to our confidence. The questions that Christmas in July asks about self-worth, self-regard and the pitfalls of overbearing speak just as eloquently today as they did the day the film debuted. So if you have a little extra time to get away from the stress of finals, pour yourself a cup of coffee, put on Christmas in July, and relax.