Arts & Culture
Nation & World
12 Days of Holiday Movies: Bad Santa
Santa might just deserve coal in his own stocking in this non-traditional cult classic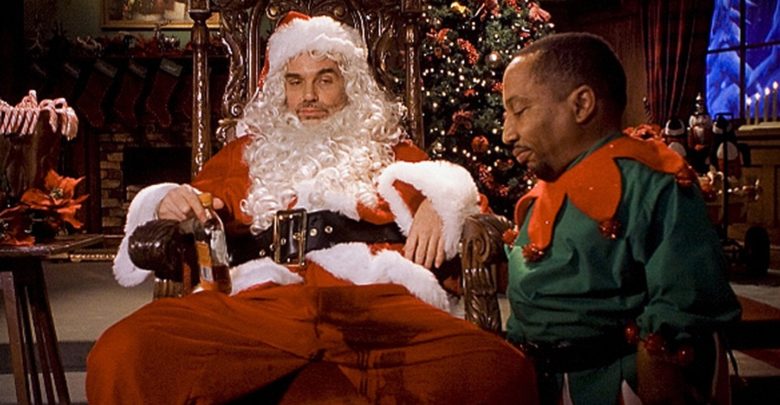 Welcome to day five of The Gateway's 12 Days of Holiday Movies! Every weekday from Dec. 14 to Dec. 29, we'll be sharing a holiday movie that fills us with holly, jolly, and everything in between. Come along and find the next movie to add to your holiday watchlist!
The holidays are usually time to comb your hair straight, put on your nicest sweater, smile for the family postcard, and pretend to be something entirely different from what you are. It's three weeks to forget about all of your deep-seated vices and compulsions, but watching Terry Zwigoff's cult-classic Bad Santa, you can't help but be reminded that deep down we're all just degenerates wearing cashmere.
If the R-rating doesn't make it clear that Bad Santa isn't your typical holiday movie, the opening scene of a half-drunk Santa puking in a snowy alleyway should do the trick. The movie follows Willie T. Soke (Billy Bob Thornton), a middle-aged burglar who takes a job as a shopping mall Santa every Christmas, only to rob the mall's safe after hours. He's helped by his accomplice Marcus Skidmore (Tony Cox), a real-life dwarf whose ability to pass for an authentic elf proves irresistible for unsuspecting mall managers.
Willie is also a sex-addicted alcoholic with nothing to live for, and his sloppiness is starting to catch up with him. After seven years of successfully robbing shopping malls, it's clear that Willie is reaching the end of his line. Against their better judgement, the duo meet up for one last job at a mall in Phoenix, but what should be a routine heist is quickly derailed by a Santa-obsessed ten-year-old, a horny bartender, a crooked mall cop, and of course, Willie himself.
It feels odd to call a holiday movie full of booze, strippers, and gun fights a palette cleanser, but in a thematic landscape where jolly is king and all you ever have to do is believe, that's exactly what Bad Santa is. It's 90 minutes for you ditch all of your holiday cheer and remember that for 11 months of the year, you're kind of a fucked up person. And sure, maybe you occasionally drink too much and say things that you later regret, but if Billy Bob Thornton can do all that in a Santa suit and rob a shopping mall, who can judge you?
Bad Santa is definitely not a family-friendly movie, and I would be remiss to even say that it's a feel-good movie. That being said, if you ever need a mindless comedy to give you a reprieve from the soul-crushing joyfulness of the holidays, Bad Santa should definitely be your pick.