Institutional
News
U of A challenged about its vision and power dynamics as consultation for restructuring continues
Participants had concerns with short term and long term impacts of restructuring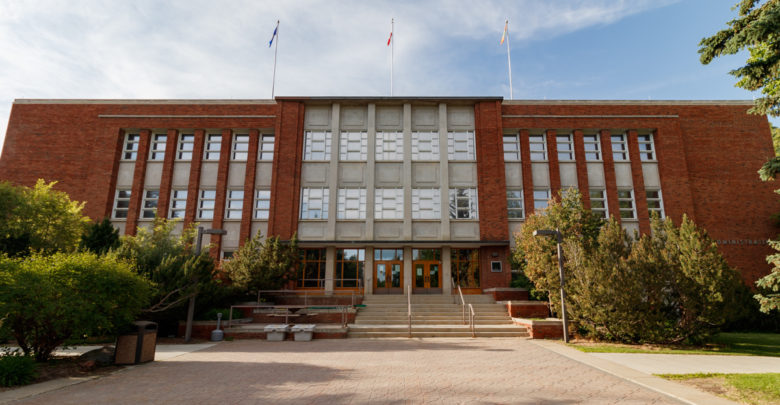 The university held its fourth town hall regarding both academic and administrative restructuring. The town hall specifically focused on the revised proposals of academic restructuring which the university released on November 13.
The town hall, which was live-streamed over Youtube, featured University of Alberta president Bill Flanagan, provost and vice-president (academic) Steven Dew, and executive lead of the administrative restructuring committee Service Excellence Transformation (SET) Rob Munro.
Dew briefly reviewed the three revised proposals and then the event focused on going through the crowdsourcing platform ThoughtExchange, where community members voiced their opinions on the proposals. The town hall concluded with a Q&A portion from preselected staff and students who joined Flanagan and Dew on Zoom.
Participant questions the academic vision of the university
Winston Pei, a two time U of A alum and current library and informational studies grad student, raised concerns that the restructuring process is only financial and lacks a vision for the future of the university's academics. vision about what the university stands for
"We have the opportunity under the pressure of finances to re-think how this university looks," Pei said.
"We get the financial push, but I think a lot of us are just missing the actual vision [the university] is trying to work towards. We are a university … our function in society is a very, very important one and I think we have forgotten this somehow in the pressure to save a dollar."
Being the last question, Flanagan nor Dew provided a response and chose to end the town hall citing the time constraints.
Academic restructuring will likely be subject to periodic reviews
Barbara Baker, assistant chair in the department of art and design, asked if revision to academic structures will be possible once a model is decided upon.
Flanagan responded that the university will continue to evolve and be flexible.
"I think it's important that we don't look at this as a once-in-the-century opportunity to make changes," he said.
Dew, who chairs the Academic Planning Committee of General Faculties Council, said the committee will likely enforce periodic reviews of the structure, but that mechanism has yet to be fully decided.
"We really need an ongoing process to look at our structure and ensure it remains as current as possible," Dew said.
Worries about power dynamics behind naming of revised proposals
Faculty of nursing associate dean Dianne Tapp brought forth a "hotly debated" concern from the faculty of nursing.
For Tapp, the faculty rejects the consolidation of nursing into a newly proposed health sciences faculty, as suggested by the revised consolidation proposal — previously known as scenario A.
"We really loathe to lose faculty status," she said. "It's really important for nursing in terms of local and national reputation and accreditation."
Tapp also drew attention to large issue with the creation of "health and medical sciences" categories within each of the revised proposals, explaining that this naming re-creates a negative power dynamic often observed in the medical field.
"This change is, without exception, unanimously rejected in nursing," she said. "It points directly to the naming of one particular faculty, it's viewed as exclusionary, and it's objectionable because it endorses and reinforces some of the inevitable power imbalances between health disciplines and their experiences relative to medicine."
In response, Dew said he was willing to re-think the naming with the Academic Planning Committee.
Simon Otta, an assistant professor at the school of public health, echoed a similar sentiment as his faculty would also fall into these categories.
"The school of public health is only one of two [accredited schools] in Canada and it's going to be very important for us to continue to maintain our level of autonomy."
"When you put these big groups together, some of these mandates run the risk of getting lost and it's important that we keep them. The school of public health is not only about protecting the health of people. It's broader than health care and must the social determinants of health in an equitable manner."
Correction: On November 19, 2020 at 4:49 p.m. The Gateway corrected a statement to say the U of A's school of public health is one of two accredited institutions in Canada.