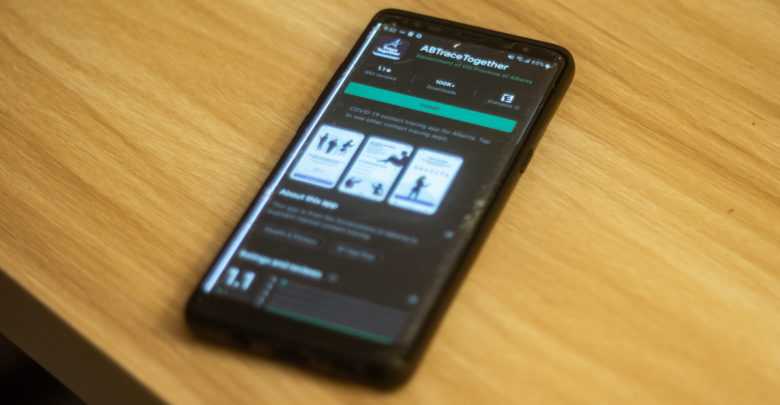 As COVID cases in Alberta continue to steadily rise with no signs of stopping, it's becoming increasingly clear that our province is not doing enough to keep this virus under control.
Contact tracing is a key part of the plan and like many countries, both Alberta and Canada have released smartphone apps as part of the effort. Yet, upon examination, it becomes clear only one app is necessary.
While both the federal and provincial apps have run into hurdles, Alberta's TraceTogether has been particularly unsuccessful. Many Albertans are calling for a transition to the federal app and for months, the provincial government has dragged their feet in making a decision. It is high time for Alberta to switch to the federal app and the delay is yet another failure in the provincial government's response to this pandemic.
In May, Alberta TraceTogether was launched and seemed promising; however, users quickly realized that in order for the app to work, their phone had to be unlocked, with the app running in the foreground — rendering it essentially useless. It wasn't until late September that this issue was finally resolved and by then, a successful federal app had already been released.
Additionally, only six per cent of Alberta's population has downloaded TraceTogether as of mid-October, a disappointing figure considering that health experts say that number needs to be 10 times higher to be effective. The federal app is doing better though not by much, with 12 per cent of the population that has access having downloaded it.
This summer, the federal government released COVID Alert, an app that has been implemented across Canada with the exception of Alberta and B.C..Overall, having a single national app is the best approach to encourage more downloads; it would provide simplicity for Canadians as well as give added practicality for those travelling within the country.
The Provincial Health Ministry recognized this and announced in August that the federal app would be adopted in Alberta. However, months later in early November, Jason Kenney contradicted this statement and said that they "haven't made a final decision."
This slow response and mixed messaging is consequential as Alberta's contact tracers have become overwhelmed. In fact, after a recent spike in cases the province is only able to provide contact tracing for high priority cases and others who fall outside of this category will be asked to do their own. In early October, there was no known source for 43 per cent of new cases. This number is due to growing reluctance to reveal information to contact tracers and poor memory.
The federal COVID app uses Bluetooth to make note of those we've been in close contact with for more than 15 minutes and then, if a user reports having a positive test result, all of those contacts would then be notified automatically. Despite misconceptions, experts say that the app is very secure in terms of privacy. Widespread use of this app would reduce the load that is placed on contact tracers and help account for human error.
While the Alberta government spent an estimated $650,000 on developing TraceTogether before improvements were made in September, it feels like the time has come to abandon it and rally around the federal app.
The Jason Kenney government has had a poor relationship with their federal counterpart since day one and a transition to the federal app is being inhibited by the ongoing conflict between the two. Calgary's mayor Naheed Nenshi acknowledged this political division after hearing ministers tauntingly refer to it as "Trudeau's app." His response was perfect, telling the ministers "We don't need that kind of partisanship here…We gotta keep people safe and I just hope we go ahead and sign off on it as soon as possible."
If there has ever been a time for national unity, now is that time and transitioning to a single national contact tracing app is long overdue. That being said, the number of downloads for both apps is disappointing. Right now, we should all do our part and go through the minimal effort it takes to download both of these apps — even if they aren't perfect.
Hopefully, it won't be too long before the province puts people over partisanship and allows the federal contract tracing app in Alberta.