Arts & Culture
Campus & City
Festival of Trees looks to make the holidays feel familiar
Although this year's holidays may seem distanced and cold, the festival aims to bring us closer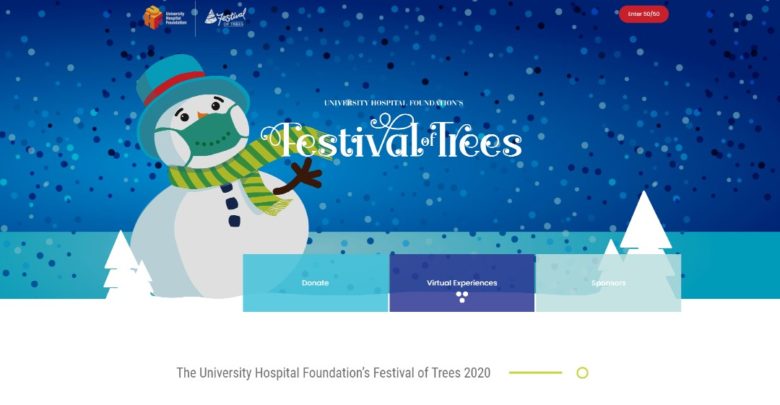 As we begin to plan our yearly Christmas and Holiday Season activities, it's time to celebrate something that hasn't been taken from us by the cruel hands of COVID-19, the Festival of Trees. 
This year's Festival of Trees will open for its 36th season completely online, and while it may not be what Edmontonians remember, festival chair Beryl Bacchus says that "it's about how to keep those traditions alive when you can't do as you normally would."
The festival is running from November 20 to December 20, and even though it won't have events such as the Silver Bell Soiree or Santa's breakfast, Bacchus is aiming to virtually recreate last year's events in a COVID-safe way. Remaining from previous years is the auction, where there are a litany of pre-decorated Christmas trees, a spa package, various children's toys, a weekend with a Porsche, and much more to bid on. With the auction raising over $5000 within 15 minutes of opening on November 20, COVID-19 clearly hasn't stopped this Festival of Trees highlight.
New to the pandemic are pre-recorded readings of classic Christmas tales with Mrs. Claus, and pre-recorded or one-on-one online meetings with Santa. There's also programs such as Decorated and Delivered, where you can have a decorated tree delivered right to your front door for the holiday season, then picked up again in January. Another wildly popular addition is the now sold out Festival in a Box program, where recipients are delivered adult boxes containing a charcuterie board, wine, and a link to an online Christmas playlist.
"The best way to celebrate the Festival of Trees is to try and recreate [what you loved about previous years], in your own home," Bacchus said. "It's making it what's most comfortable for you during this time."
While engaging in these activities, you will also be helping those in need. This year's Festival of Trees is fundraising for University of Alberta research into a chemical compound to help Alzheimers research that, as Bacchus put it, "basically reverses memory loss in mice."
"I think Alzheimers is something that touches so many people in our community and the world, [and research into] it is life saving," Bacchus continued.
We may not be able to do all of our regularly scheduled Christmas festivities, but Bacchus and her team are hoping to help people still celebrate Christmas during these uncertain times, whilst contributing towards a noble cause.