Campus Life
COVID-19
News
Faculty of science offering science "summer" camp currently online
Usually taking place in the summer, the faculty of science's camp for elementary students is now available online till December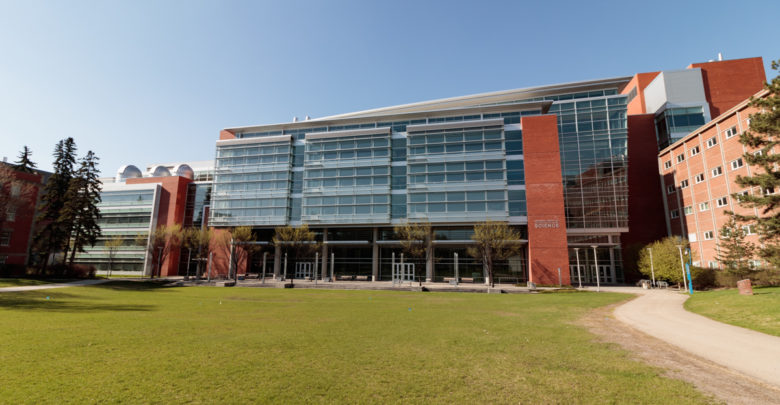 The University of Alberta has held summer science camp for ages, but this summer things moved online, allowing participants to access them outside of the usual time period.
The faculty of science summer camp, created for children ranging from grade two to six, has transitioned virtually. With camp topics ranging from palaeontology to space to Minecraft, all these courses are now being offered online, with pre-recorded material and opportunity for camp-goers to participate in non-conventional hands-on learning available until the end of the year.
Originally, the science camps ran each summer, but due to the pandemic and social distancing measures, all these resources are now hosted online for a longer duration. Each camp is currently running; they began at the end of July and run until the end of December, with four to eight hours of intended course work which campers can do at their own pace.
Cody Steinke, the communications associate for the faculty of science camps and outreach, has been involved with moving the camp online.
"The nice things about these courses is that they can live online past the summer," he said. "Unlike our summer programs that are in-person for one week, these can continue to be offered throughout the year."
Steinke explained that the $20 fee for each course is lower than in past years. They ensured the current fee was as low as possible, with just enough to cover staffing and online platform fees.
Part of Steinke's role was finding a suitable alternative to in-person camps, and figuring out which platform would work best. For them, this platform is Coursera, the same platform the U of A uses for other MOOCs such as Dino 101, but with additional measures to keep campers safe.
"We're using private sessions for the courses just so we don't have general public coming in from everywhere, and disabling some of the features like forums to make it safer for the people that are using it," Steinke said.
Steinke expressed his gratitude for the help of his experienced staff which allowed them to put things together in a haste. Working together with U of A students who were previously employed with the science summer camp and Gavin Bradley, the MOOC coordinator for the faculty of science, they were able to script and record all material.
"We had eight weeks in which we were able to put together these online courses, so it started with identifying which courses we were going to select," he said. "We offered quite a few different topic areas when it was in-person camps, however, we scaled it back because we knew we could only have so many staff to work on it due to the resources this year."
A major objective of the camp was to include the community at the U of A, including students and researchers.
"A big thing that's a part of our camps is the identity of the faculty of science at the University of Alberta, so we use science students as our presenters," Steinke said, "We use people from our museums and collections, and researchers, and sometimes even our administrative staff like chairs."
Unlike the camps in the past, the opportunities for participants to do non-conventional activities will be entirely at home and guided online. Examples of this include the "Introduction to Animals" course, which gives instructions on how to construct a 'toad abode' and bird feeder using commonly found items at home.
"We really want [campers] to not only learn more about the topic but we also want them to learn a little bit more about what it means to understand the signs in their own backyard."
Steinke explains that highlighting the bounty of knowledge offered by those at the U of A is another intention for the camps. He elaborates that there is opportunity for campers to reach out and connect with the U of A community, despite the fact that they won't be face to face.
"The University of Alberta — in particular the faculty of science — has a lot of expertise, a lot of interesting research and learning that goes on here. If they are from the area and they are taking the courses, they can connect with those ideas and those people."