City
International
Opinion
Top 5: Ways to celebrate Halloween during COVID-19
Even in the midst of a pandemic, we can still find ways to be spooky and celebrate Halloween together!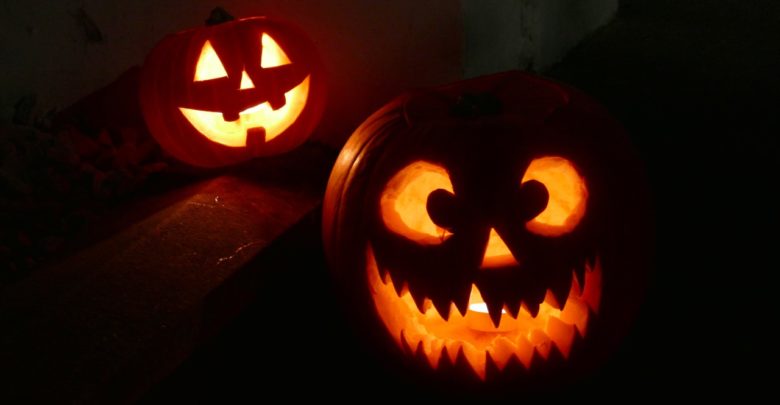 Everyone has their traditions to help celebrate Halloween. Whether it's watching scary movies and handing out candy or even going out to a party, we all have our ways to have fun.
Unfortunately, with Halloween just around the corner, many people wonder how they will celebrate while still staying safe this year with the COVID-19 pandemic. Here are the top five ways to celebrate while respecting the new Alberta guidelines this Halloween.
1. Zoom costume party
This year many students are living off campus, whether this means somewhere in the province or even in another country. As such, celebrating Halloween with your friends will be harder this year.
A Zoom call with friends to show off your Halloween costumes is the best way to still hangout with friends despite not living in the same city. You could even go all out with a background to match your costume and give out prizes.
2. Decorate face masks
With mandatory mask bylaws still in place throughout the month of October, a fun way to celebrate while still staying safe is by decorating your face masks. Using a cloth face mask and any types of writing tools, you can go big by coordinating it with your costume. Alternatively, you could keep it simple with a small drawing in the corner.
3. Physically distanced party
The Government of Alberta has made it clear in their new guidelines for Halloween that it is acceptable to host a small party so long as everyone is cautious. If you plan on hosting a party, be sure no one is sharing food or drinks, and everyone is able to stay distant from each other. Plan ahead so any games or activities do not have shared items passed around to limit transmission opportunities. Remain two metres apart at all times. If the weather permits, hosting the party outside is ideal. However, it is possible to be inside with a smaller group. Make sure if someone feels unwell they stay home — no matter how much FOMO they are feeling.
As long as everyone is being cautious and following the guidelines, it is relatively safe to spend Halloween with only a few friends.
4. Have a Halloween movie marathon
Grab some popcorn, dim the lights, and play your favourite halloween movies to pass the time. Whether you are more into horror or family friendly movies, there are plenty of options of movies to watch. You can watch through TeleParty with all your friends or just with your cohort at home. Either way, it's a fun and easy way to celebrate.
5. Pumpkin carving
Though it started out as a way to ward off evil spirits, pumpkin carving has since become a classic Halloween tradition regardless of COVID-19. Whether you are using a stencil or going freehand, it is a fun way to flex your creative muscles and have fun with friends. Plus as an added bonus of this fun activity you can fry up the pumpkin seeds as a tasty snack for later.
Despite all the uncertainty surrounding how to celebrate this year, there are still many ways to be spooky and have fun. Stay safe and have a happy Halloween!