Campus Life
COVID-19
News
Rockin' Docs gets creative to deliver experiments remotely for children
For the first time since 2008, the Rockin' Docs program tries a new platform to virtually deliver health science activities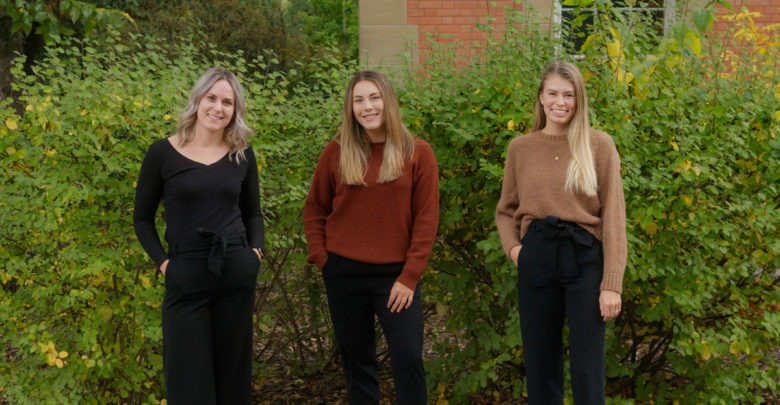 Knowledge and creative activities about the human body are now just a Rockin' Docs YouTube video away for children learning from the comfort of their own home.
Through the Rockin' Docs program, children from lower socioeconomic statuses are able to take part in hands-on activities relating to health sciences. This free, two-week camp is run by volunteer medical students. Since 2008, Rockin' Docs aims to promote healthy life choices for children through talks with physicians, artistic activities, and skill-building for healthy lifestyles.
Due to COVID-19, Rockin' Docs took a new approach this year,using YouTube as a platform to walk campers through new, creative activities using household items. 
Normally the program includes activities like painting with fluorescent bacteria and workshops on anatomy. Since these weren't feasible to deliver remotely, Summer Hudson, second-year medical student, emphasized how important it was to work around this challenge.
"Since we couldn't do those activities that require more specialized materials… we elected to choose some of our other typical activities, but ones that are more conducive to doing at home with household materials that are easier to access." Hudson explained.
"For example, our video on how the heart works only uses a mason jar, a balloon, two straws and some clay or tape."
While conducting this program online, accessibility was still important to the coordinators. Dyanna Melo, second-year medical student, explained choosing YouTube allowed videos to be accessed internationally, and viewed multiple times free of charge.
"Essentially since we had to move the camp to be in a different format due to COVID-19, we really had to think of ways to reach our audience and get something online on a platform that's fairly accessible and free," Melo said.
For Natalie Gugala, second-year medical student, the transition from in-person to online wasn't seamless and was accompanied with a few hiccups.
"We didn't realise how difficult it was to actually film something, make it look really good, and then edit it," she said. "For three videos, that are probably eight minutes long each, we probably spent over 20-25 hours just filming."
"One challenge we faced was how do we take activities normally [funded by] our Medical Students Association and sponsorships … and convert them into something that can be done using household items, [while] still being fun," Hudson added.
Despite the challenges, Melo emphasized the importance of replicating a similar experience to in-person camps and reaching children not previously exposed to knowledge about healthcare and science.
"We're hoping that our attending campers can get a similar experience to if they were to attend in person." Melo explained. "These videos being available online can reach an audience of children that may not have seen these types of careers or experiments and start to get people interested in the sciences and in health sciences."
"This is kind of a difficult time right now, but we didn't want to let what's happening with COVID-19 get in the way of [the camp] because we do think it is really important to get some of these health and science outreach programs actually up and going." Gugala added.
The group found the program isn't just a great experience for attending campers. As future physicians, coordinators found this experience beneficial in building their own skills. For Gugula, the value in learning how to share information as physicians in a fun and exciting way for children.
"It's one thing to just spit information out at somebody, but to make things fun and exciting for students of all ages is challenging," Gugala explained. "I wanted to pull out a new way of exposing students to [science] while they're also using their hands and having a good time."
Coordinators also seemed hopeful about the future of the program. For Melo, moving online has led the group to reconsider the accessibility of the camp.
"Of course one of the downfalls of having an in-person camp run by volunteers is we do have a limit for how many students can be in the class," Melo said. "If we can run an online format, we would be able to have many more children attend and learn."
The group hopes the attending campers gain new skills and continue to learn. Despite the difficult time posed by the pandemic, it was this idea that kept the coordinators going.
"Our mantra that pushed us throughout the whole project was that if even one kid learns about medicine and dentistry and has fun doing our videos, then it will have been worth it," Hudson said.