Institutional
News
Province announces annual $5 million investment into Mitacs to increase post-secondary internships
The funding will provide internships in areas such as agriculture, aviation, energy, and tourism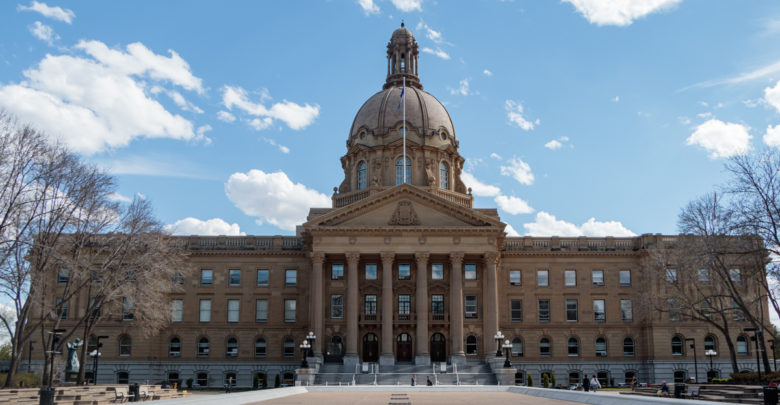 The provincial government will invest $5 million dollars annually over the next three years to "build hands-on learning opportunities" for post-secondary students.
On October 30, Minister of Advanced Education Demetrios Nicolaides announced the provincial government will be creating new internships for post-secondary students through funding the not-for-profit organization Mitacs, which already receives funding from the federal government.
This investment follows a provincial announcement last week to provide $6.3 million dollars to the University of Alberta for commercializing research.
Mitacs provides funding to both undergraduate students and post-doctorate fellows with paid internships. Students and fellows find a supervising professor and either a profit or not-for-profit organization to develop a research project. After submitting a proposal to Mitacs, the project can then receive funding.
Nicolaides said this investment is part of the provincial government's plan to recover Alberta's economy, specifically through building post-secondary students' skills for jobs.
"Skills matter and they are at the heart of a strong and vibrant economy," he said.
The funding provided by the provincial government will fund specific internships in what Nicolaides called areas that "align with Alberta's recovery plan." These areas include agriculture, aviation, energy, and tourism.
Nicolaides sees this investment as a win-win situation for both post-secondary students and Albertan business who, Nicolaides says, struggle to connect with students in post-secondary.
"Not only do internships benefit students, but they contribute to the economic productivity of our province and help industry partners achieve their innovation potential," he said. "This is a smart investment and we want to set our students up for success and provide employers with Alberta-made talent."
U of A student recounts experience with Mitacs internship
Frincy Clement, a University of Alberta science grad student, is currently doing an internship at Alta ML, an artificial intelligence company, through Mitacs.
Clement said during her eight-months intership at Atla ML, she has been able to work on many industry projects focusing on improving business processes.
Working on these projects, Clement had to take into account challenges she had not come across in the lecture hall, such as finding the right data, using the appropriate techniques, and translating results into language business could understand.
"Through this Mitacs internship, I was able to to get hands-on experience on real industry projects, which is quite different than what is taught in academia — there were many practical challenges," she said.
According to Clement, her internship has primed her for a future job in the technology field.
"In my time at Alta ML, I gained new business contacts and mentors who have helped me evolve into an industry-ready graduate," she said. "I gained confidence and new skills that will help me land a job in the technology sector in the near future."