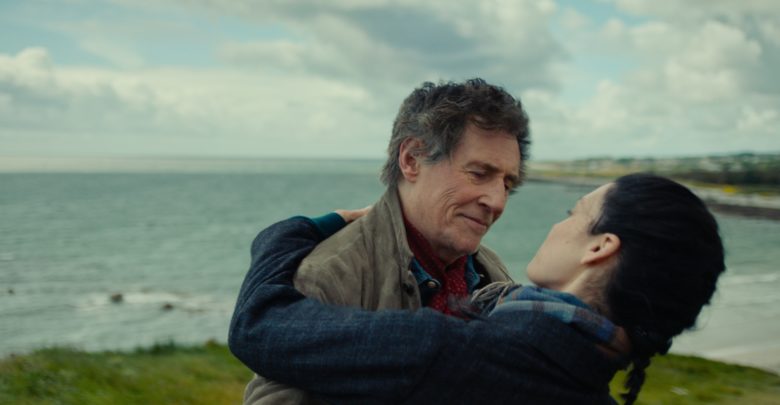 The films reviewed are all being shown at the 2020 Edmonton International Film Festival.
Films about booze-fuelled benders are supposed to be raucous, head-spinning affairs capped off with a final blaze of glory, but in his soon-to-be-released dramedy Death of a Ladies' Man, director Matt Bissonette quiets the genre to create a slow-burning masterpiece.
The film follows Samuel O'Shea (Gabriel Byrne), a middle-aged professor of poetry at McGill University whose second marriage has just fallen apart and whose life is in tatters. His career is at a standstill, his two adult children resent him, his ex-wife is adjusting wonderfully to life without him, and after 40 years spent teetering on the edge of alcoholism, he has finally gone off the edge. Not to mention he is quickly losing his mind in a fit of hallucinations.
Life couldn't possibly be going worse for Samuel, that is until he gets some grim news from his doctor that makes things undeniably worse. Suddenly face-to-face with his own mortality, Samuel goes on an impromptu trip to his native Ireland to finish his life's work, as well as make sense of his childhood in the company of his dead father's ghost. His visit to Ireland goes awry though as Samuel finds himself tumbling into one final romance, and rather than the curtains closing on his miserable life, he is called back for a wonderfully strange final act.
Samuel is plagued throughout the film by increasingly vivid hallucinations that blur the line between fact and fiction to the point of irrelevance. Whether he's sharing a drink with Frankenstein's monster, making love to a supermodel, or watching fire-breathing geese torch downtown Montréal, it becomes impossible to tell exactly which reality Samuel is living in, and as Bissonette's wild stylistic shifts quickly win you over, the very thought of worrying about what's real and what's not begins to feel passé.
Another notable feature of Death of a Ladies' Man is how the film addresses addiction and mental illness. Although the film oscillates between cutting wit and unabashed silliness, it also paints an authentic picture of addiction that stands in stark contrast to the rest of the story's disregard for reality. Whereas most comedies addressing addiction struggle to balance the heavy truths of substance abuse with the audience's expectation to be entertained, Death of a Ladies' Man does both impeccably. Rather than revel in Sam's binge drinking, drug use, and womanising, Bissonette puts you in Sam's shoes as he descends deeper and deeper into his own personal hell, with the unexpected twists and turns keeping you laughing all the way.
In a cinematic landscape dominated by big-budget remakes, sequels, prequels, and spin-offs, an imaginative, mid-budget film like Death of a Ladies' Man is a refreshingly original win for the little guy. In a style somewhat reminiscent of Alejandro G. Iñárritu's Birdman (2014), Bissonette experiments with storytelling to produce a film that carries itself with the swagger of a production ten times its size. From its bold opening scene to its equally arresting close — and all of the false starts and stops along the way — Death of a Ladies' Man is a hilariously disarming look at living, dying, and whatever it is that happens in-between.