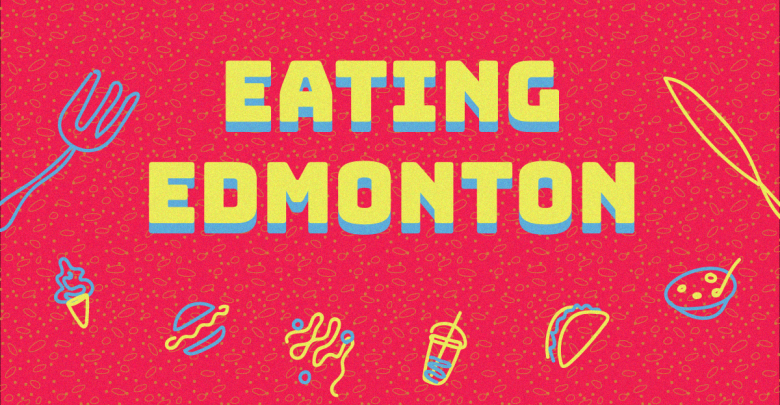 Located just behind the iconic Seoul Fried Chicken on 104 Street, La Bosco Bakery & Cafe is the latest addition to Edmonton's cafe scene.
With an open concept outdoor seating area and an indoor space full of fairy lights and foliage, La Bosco is a hub for study dates and Instagram pictures.
But is the food any good? The blackboard menu offers a variety of treats, including soups, sandwiches, waffles, and bingsoo — a Korean dessert made of shaved ice and toppings such as fresh fruit and chocolate. Unfortunately, they were out of bingsoo by the time my friend and I visited at 5:30 p.m. on a Friday night.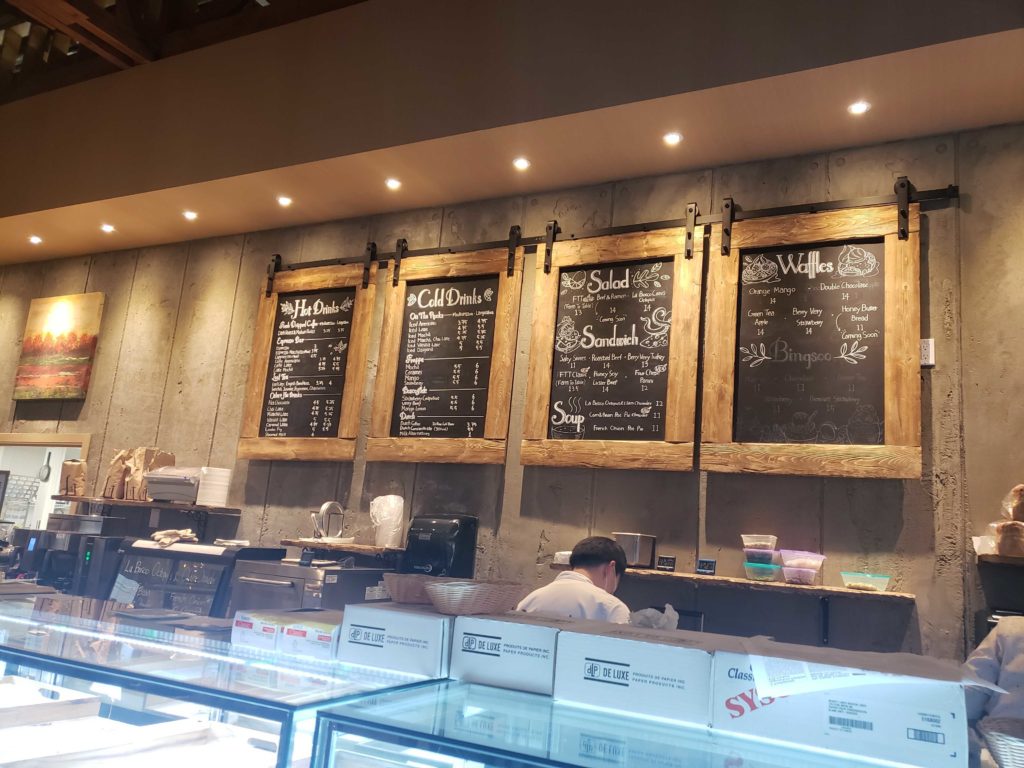 We both ordered the Berry Very Turkey sandwich and shared an Espresso cake. Although La Bosco is supposed to be a bakery, we didn't see many pastries or bread available for purchase. There seemed to be more empty display cases than there were full ones, which was quite disappointing.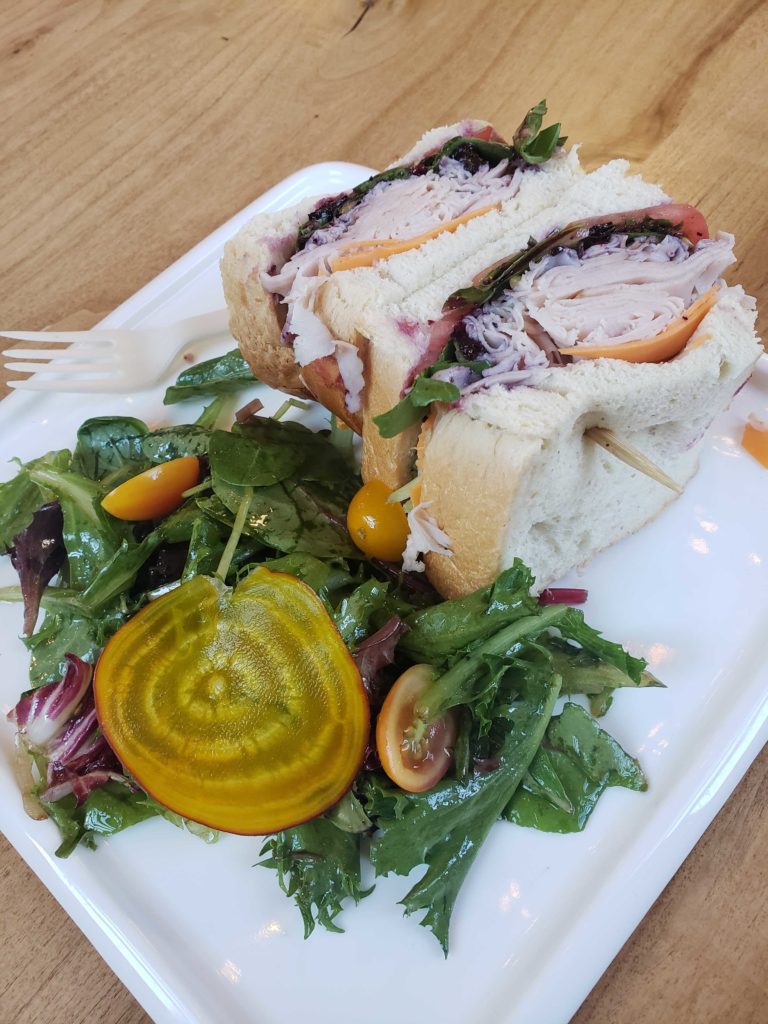 The turkey sandwich came with a generous amount of sliced turkey and the blueberry sauce was just the right amount of sweet. There was also a small side salad, which tasted very fresh but wasn't super flavourful. While the sandwich tasted fine, it could have been elevated a bit with brie cheese instead of cheddar, and it would have been nice if customers could choose the type of bread used.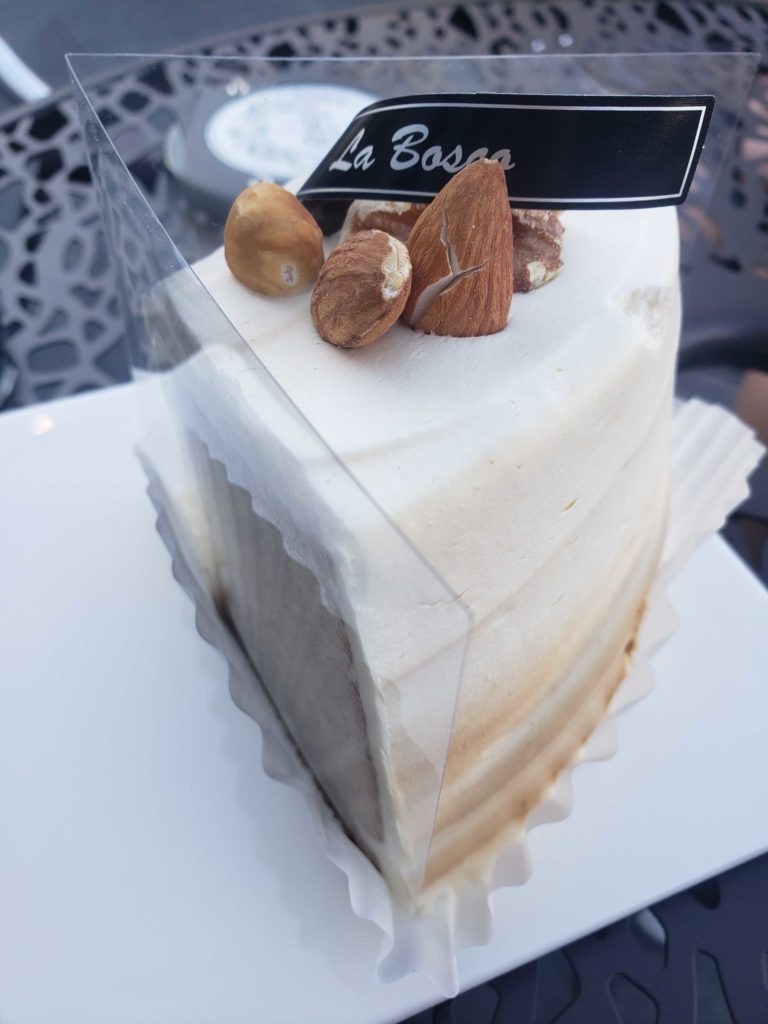 The Espresso cake was light and fluffy. The cake itself was — excuse my language — moist, and had a hint of coffee flavor. As for the icing, it wasn't your regular, overly sweet birthday cake icing. This tasted more like whipped cream and nicely complimented the rest of the cake. It was a decently sized slice of cake for only $6.50 and satisfied my cravings for sponge cake in a way that Block 1912 cakes couldn't.
However, the theme for the night seemed to be "sorry, we're out." When we went to order some soup (because soup after dessert should be a valid way to enjoy a meal) they were already done serving soup, despite it being 7 p.m. and the closing time marked as 10 p.m. It also took more than 30 minutes for us to get our sandwiches in the first place, though this may just be due to new staff.
Would I go back to La Bosco again just to try the food? Maybe, especially if there were more bakery items as well as soups and bingsoo to try. Since the cafe is still in its first week of operation, it makes sense there are some kinks to work out, such as long wait times and menu item shortages.
Would I choose La Bosco over other mainstream cafes like Remedy or Block 1912 to study at? Definitely. The cozy yet spacious setup coupled with plants and fairy lights feel like a safe introduction to cottage-core vibes, making it a charming place to work out creative blocks or liven up boring textbook reading. Studying here is made even easier by the plethora of charging ports under almost every table.
While the food at La Bosco Bakery & Cafe may not be Michelin star creations, they're intriguing enough for a cute date and tasty enough to satisfy cravings as we charge into the grind for midterms.