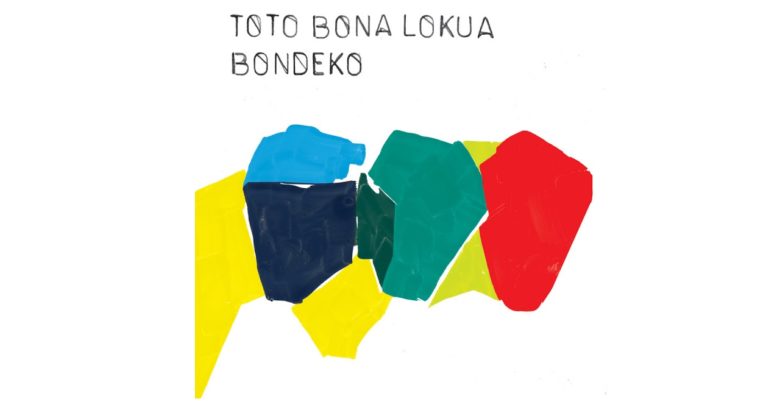 The first winter snow has fallen across Edmonton and temperatures are starting to decline, but thanks to the group Toto Bona Lokua, you can transport yourself to a warmer place through the sunny sounds on their most recent album Bondeko.
The word "bondeko" originates from the Lingala dialect and means "brotherhood," which pertains to the trio's wholesome and amicable collective. The group's comradeship and diverse backgrounds are reflected in their original and alluring genre of music, which is emblematic of lively French African culture. Their vibrant and eclectic music offers an enjoyable break from the standard pop you'll hear on the radio (no offence Ariana Grande), and given the trio's worldwide influences from jazz, pop, folk, and Afro fusion, it is hard not to appreciate their colourful and captivating creations.
The group, produced by independent Parisian record label No Format!, consists of musicians Geráld Toto, Richard Bona, and Lokua Kanza, who hail from various parts of the world including the Congo, Cameroon, and the Caribbean. On Bondeko, they sing in a variety of languages, including French, while incorporating rich layers of harmonies and vocals that contrast with the mellow and soothing sounds of guitar, bass, and flute.
In between serene solos and rhythmic hand drumming, you'll hear cascading vocals which contribute to the ethereal atmosphere. Songs like "Thitae" consist of luminous vocal layers that even cater to lovers of dream pop, with the melodies overlapping each other to create a dreamy sonic texture.
The album starts off with "Ma Mama", which unites beautiful sounds of nature, airy whistles, and resonating hums that walk you through the tropical countryside. In addition to these gentle and soft sounds, the album provides a mix of more upbeat tunes like "Awo." This hit packs a punch, making you want to sway your hips to the percussive beats which collaborate with vocal improvisations and light guitar picking.
"Awo" contrasts with more tender and calming lullabies on the album such as "Youwilé." Although the sandwiching of voices makes up much of the content on Toto Bona Lokua's songs, it is refreshing to hear the solo sounds of each musician as well, showcasing their own individual sweet and fluid tones.
Even if you may not understand the words being sung, the music's richness gives the listener the agency to interpret each song however they wish. "Love Train," for instance, mimics the experience of being on a train, with the low hums and "chug-a-chug-a-choo-choo" imitations masterfully conducted through instrumentation and vocals.
Bondeko's variation is dynamic and bountiful, exhibiting multiple genres and sounds that come together to form remarkable musicality. Toto Bona Lokua executes their technique in a diversity of tempos, articulations, and tones that makes it difficult not to move along, or imagine yourself on a caramel beach next to an ocean of blue. This trio has certainly not gathered the proper attention they deserve, given their hidden-gem-like sound and unique cultural artistry. Toto Bona Lokua's music will be sure to liberate your soul, and make your eardrums crave more.