Arts & Culture
Nation & World
Why Ariana Grande's "Thank U, Next" video is one of the defining moments in pop music this year
The music video uses intertextuality to cement Grande's image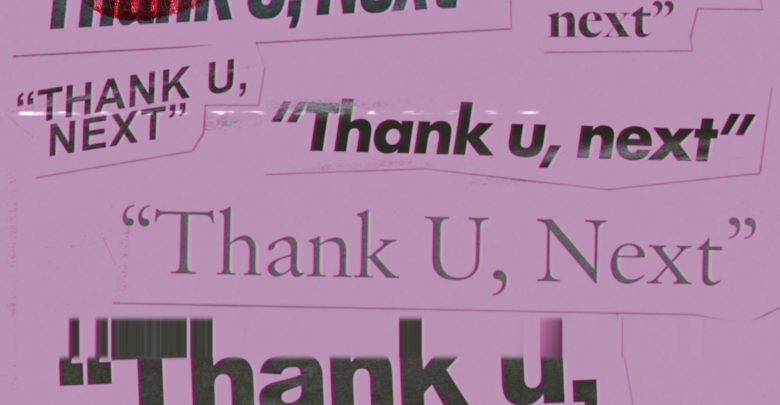 Starbucks drinks aren't the only Grande we like — not when Ariana Grande exists.
The 25-year-old pop star broke YouTube with her highly anticipated "Thank U, Next" music video on November 30. (When I say she broke YouTube, I mean it literally. Youtube had to temporarily freeze the views and comments to catch up with the demand for the video at the time.) Publications such as Pitchfork, Variety, and Billboard have now listed "Thank U, Next" as one of the best music videos released in 2018 as part of their year-end lists.
Grande now holds the record for the fastest video to reach 100 million views on Youtube. She's also the first woman in history to have a U.S. single-week streaming of 93.8 million views. "Thank U, Next" also earned Grande her first number one record on the Billboard Hot 100 — the first one by a solo female artist since Adele's "Hello" in 2015.
So, why was the music video viewed more than a whopping 50 million times on its first day? The references? The cameos? The meaning behind the song? Or maybe it really is just a great record? Let's unpack these one by one.
The "Thank U, Next" video is basically divided into four sections, referencing Mean Girls, Bring It On, 13 Going on 30, and Legally Blonde in turn.
The video starts off with confessional interviews discussing rumours about Grande this year, including pregnancy and her alleged relationship with a girl named Aubrey. This was inspired by the beginning of Mean Girls, introducing the one and only Regina George.
It continues on with a riff on the infamous Burn Book, in which Grande is seen writing positive messages for her exes, Big Sean, Ricky Alvarez, Pete Davidson, and the late Mac Miller. Moreover, the scene for the chorus, in which Grande and her posse dance to "Jingle Bell Rock," is a parody of the Mean Girls talent show scene.
The music video also references Bring It On, a 2000 cheerleading comedy film, as Grande reenacts its famous dance-off scene together with her best friends Victoria Monet, Taylor Parx, and Daniella Monet. The reference was made to show the cheerful side and carefree narrative of the music video, which is Grande's overall objective.
Grande also alludes to her recent breakup with SNL comedian Pete Davidson through referencing 13 Going on 30. The 2004 chick flick tells the story of Jenna Rink, a magazine editor who fell in love with her best friend but didn't end up marrying him — very similar to Grande's situation. With 13 Going on 30 being the most emotionally deep of the four movies, Ariana shows her vulnerability in this part of the video, despite the track's light and forgiving theme.
Legally Blonde is the last reference in the music video. Grande plays the iconic Elle Woods herself, with a special appearance from Jennifer Coolidge to exactly recreate the "bend and snap" scene from the movie. After all, what would Legally Blonde be without the "bend and snap" craze? Similar to the movie, Grande teaches Coolidge how to "bend and snap" to charm men, but with her own twist and style. This is a symbol for Grande's attachment to her previous relationships, from which she is liberated, as seen in the last part of the video when she dances with everyone.
All references aside, "Thank U, Next" is the most personal piece of work Grande has released so far. These references complement Grande's image, because Regina, Torrance, Jenna, and Elle are all liberated yet reserved, self-empowered women, just like her. She's managed to give four classic chick flicks a contemporary twist that solidifies her status as a key player in the pop scene.