Features
The Gateway
Top U of A student reference resources for an online 2020-21
See some of the best student resource materials available to the U of A community for 2020-21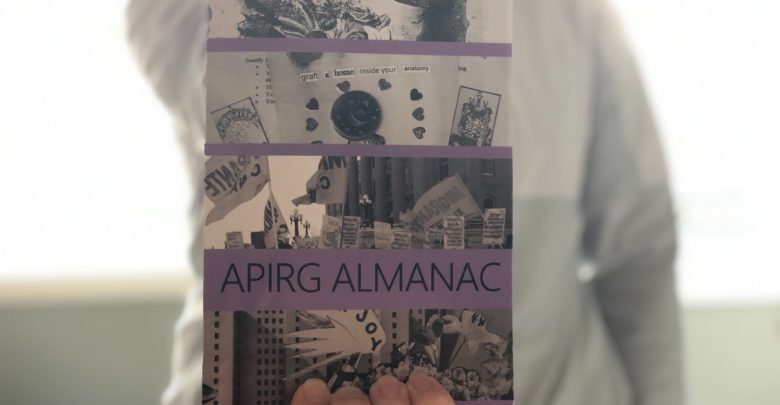 Normally, Week of Welcome is a highlight of mine for the year as you navigate Clubs Fair and collect information on the different goings-on and 'happenings' around campus.
You also learn about all the resources available to you at the University of Alberta, from your department, faculty, or student representative associations or clubs. This year many clubs and resources continue to publish student reference materials to help you navigate a challenging online-dominated year of study at the U of A during COVID-19.
Here is a list of the best reference resources available for students at the U of A, listed in no particular order.
University of Alberta Students' Union (UASU) Handbook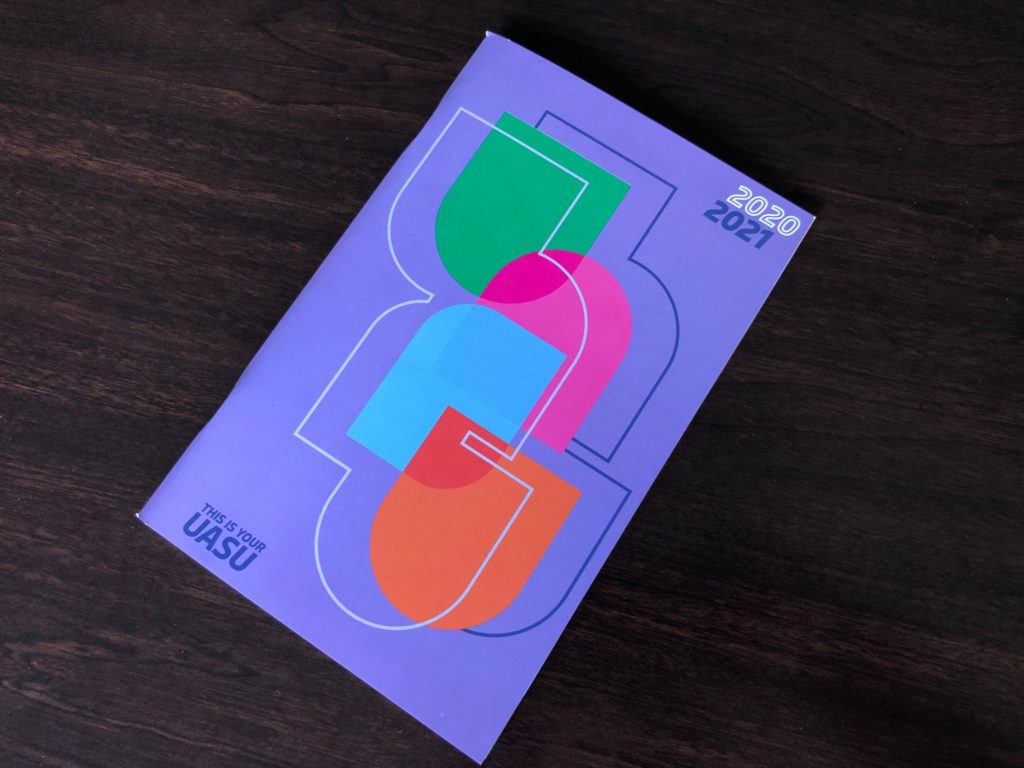 As a student entering your first-year of study or someone returning for their fifth, the UASU Handbook has a wealth of information you will need throughout your degree.
The guide includes listings and contact information for important resources like Student Legal Services, The Landing, U of A Career Centre, Sexual Assault Centre, UASU Used Textbook Registry, JobKin, and countless others in a convenient and easy to navigate book.
It also introduces you to what the Students' Union is, the value it provides to you, a breakdown of how your fees are spent, current executives, and ways to get involved in it if you so choose.
The guide was mailed out directly to all first-year students starting at the U of A, regardless of where they are right now. If you are an upper-year student you can pick one up conveniently at an InfoLink or outside the UASU executive offices on the second floor of SUB.
A bonus is the handy coupons to help you save some money on your next outing to Dewey's or on a printing job through Campus Design and Print Solutions.
Alberta Public Interest Research Group (APIRG) 2020-21 Almanac
The APIRG Almanac is a superb resource for students who want to learn more about the community around them and activism taking place to keep it as equitable and diverse as possible.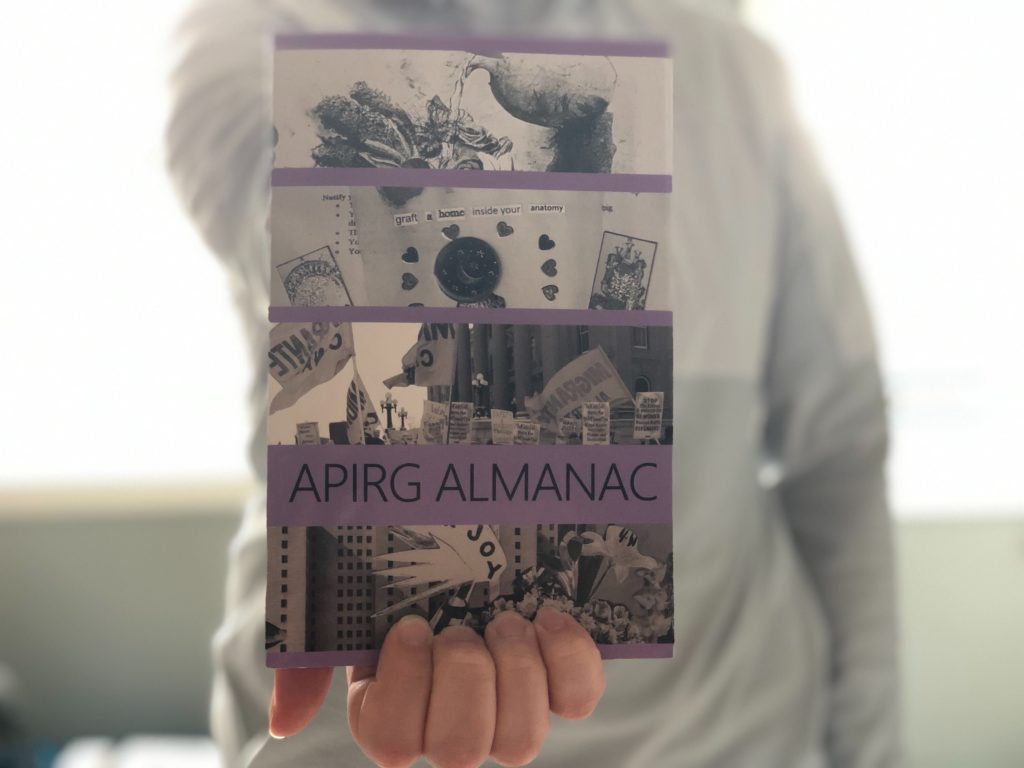 The almanac includes lists of community resources for cultural groups, how to get involved in various groups participating in social justice movements, and a handy day planner with important historical dates in the fight for justice and reconciliation.
It also contains interesting essays, striking first-hand accounts, and thought-provoking poetry to help inspire you as you plan your year ahead. The APIRG Almanac is the perfect way to better connect with your community and organize your next semesters at the U of A.
With it just being released, pickup locations for the student reference are to be announced on APIRG's website. You can also email [email protected] directly to get your hands on this wonderful resource.
Interdepartmental Science Students' Society (ISSS) Science Students' Handbook
If you are a student that calls the faculty of science home or are taking a significant number of science courses, having this handbook is a must.
It includes important academic deadlines, contact information about each department student association, faculty calculator policy, faculty of science student-specific resources, certificates, miscellaneous conversions, and science club listings.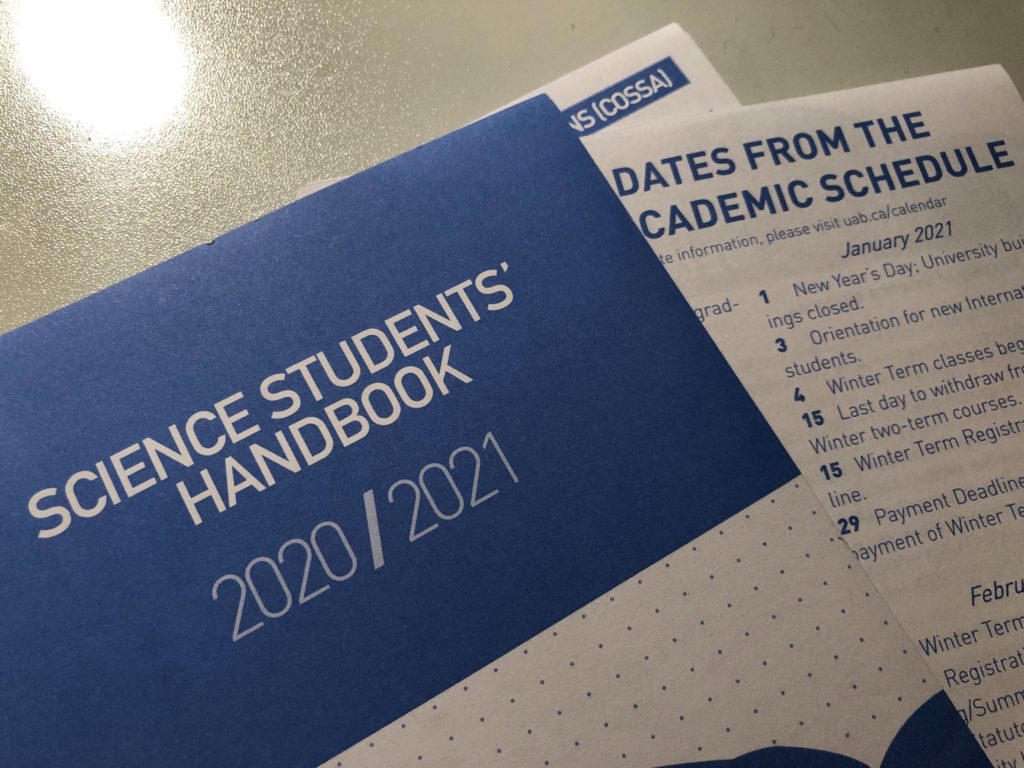 The Science Students' Handbook also includes a useful weekly planner for the 2020-21 academic year with important academic calendar dates already inputted to keep you on track.
The handbook can be picked up outside the ISSS office in CCIS or at other select locations on-campus while supplies last.
Whatever you need to help you navigate your science courses, this handbook is sure to have it!
Engineering Students' Society (ESS) The Bridge September 2020-21 edition
The Bridge is the ESS' monthly magazine publication to help students learn about opportunities afforded to them through the faculty of engineering, engineering-related student clubs, and U of A.
The September 2020-21 edition includes club listings and how to get involved in a COVID-19 world, poems from 'The Engineering Poets' Society,' introductions to the ESS executive, and a history of engineering at the U of A.
A fun addition to the student reference are two bingo sheets containing engineering and general virtual learning experiences. While I'm no engineer, I will definitely be playing the virtual learning bingo. I am already close to a bingo in three rows based on my first two weeks of classes.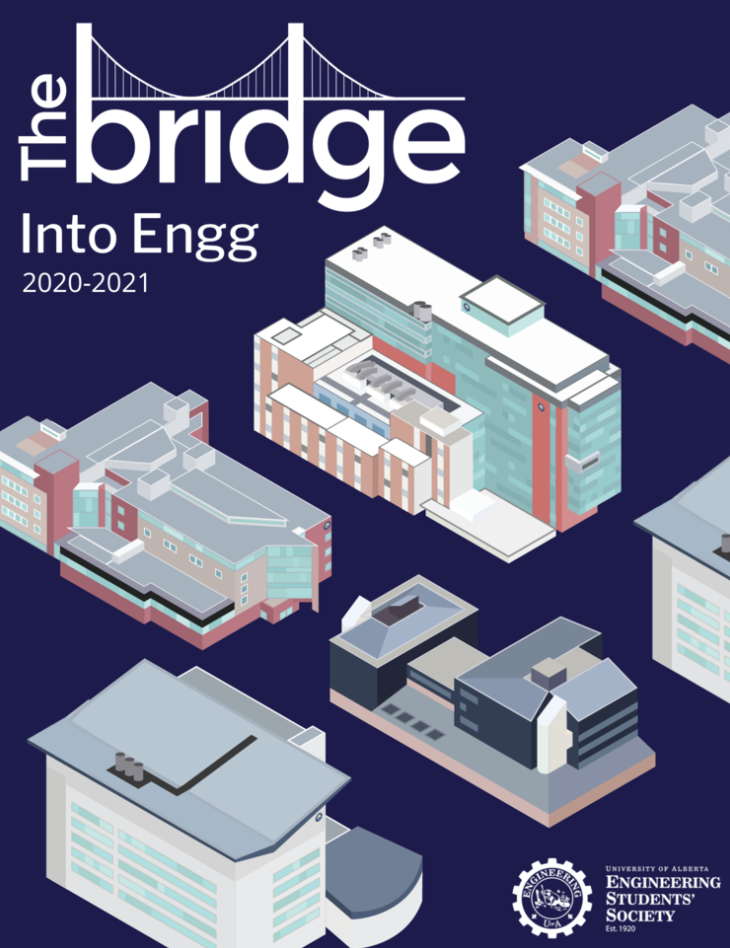 It includes neat diversions like horoscopes, comics, quizzes, and upcoming fun activities to help you keep your mind off those pesky labs or seemingly never-ending asynchronous lectures.
To read past editions of the magazine, take a look at the Issuu archive available here.
International Students' Association (ISA) International Student Welcome Guide 2020-21 – Fall Edition
This PDF student reference guide is the perfect start place for any international student starting or re-engaging in studies at the U of A — regardless of if they are still in Edmonton or back at home in their respective country.
The guide acts as a tailored introduction into living and studying in Canada as an international student. It includes useful backgrounders like an introduction to why treaty acknowledgements are done, information about all U of A campuses, housing available on-campus and off-campus, and tips on clothing to match the different seasons experienced in Edmonton.
A helpful feature of the thorough guide is the amount of links available in the online edition taking viewers directly to policy or information firsthand. The resource should definitely be bookmarked for continual use throughout the academic year of 2020-21.