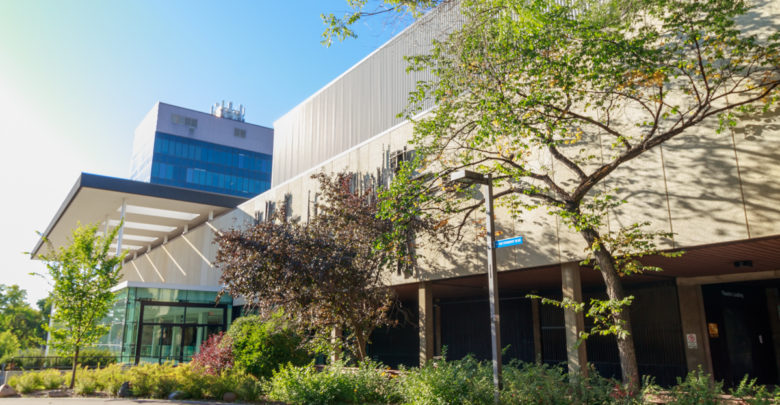 A small fire damaged the fourth floor of the University of Alberta Students' Union Building.
On September 29, 2020 a small fire occurred causing the fire prevention sprinkler system to kick-in. The fire damaged portions of the fourth floor while the third floor suffered some water damage due to the sprinklers deploying.
The Edmonton Fire Department were dispatched at 10:02 p.m. after the fire alarms within SUB were initiated. They arrived seven minutes later to the fire largely under control by the engaged sprinkler system. The firefighters remained on scene until 11:20 p.m.
Brittany Lewchuk, communication advisor with Edmonton fire, said in an email to The Gateway the fire caused approximately $2,000 in damages. She added that "this was a deliberately set fire."
A spokesperson from the Edmonton Police Service (EPS) confirmed the fire was deliberately set. EPS are investigating alongside University of Alberta Protective Services (UAPS).
While there are no charges or suspects at this time, EPS said a "suspicious male" was noticed leaving the building after the fire.
UPDATE: At 1:15 p.m. on October 1 the article was updated with new information received from Edmonton Fire Rescue Services. A further update occurred at 1:45 p.m. due to information requests from the Edmonton Police Service being answered.