Campus Life
News
Students' Union
ISA and Students' Council disagree over refugee student membership
After a passionate debate, the ISA agreed to create a committee to hear from refugee students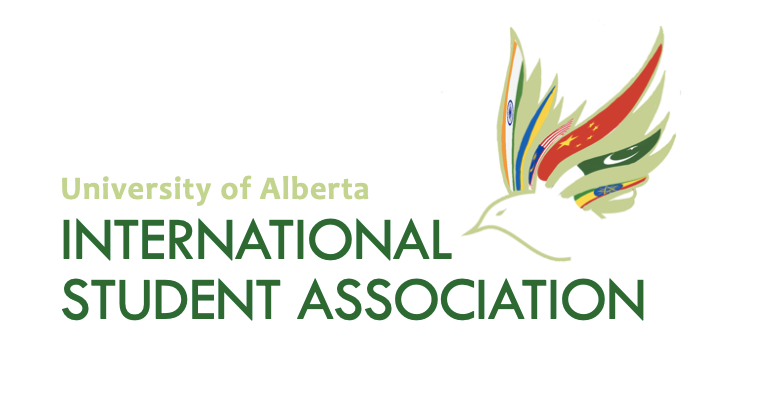 From the similarities of studying in a new country to differences in tuition fees, the position of refugee students within the International Students' Association (ISA) was debated at their September 9 board meeting.
The discussion began at the September 8 Students' Council meeting, where the ISA gave a presentation about becoming a Student Representative Association (SRA). During the presentation, it was stated refugee students are not included currently in the ISA. While the ISA argued refugee students are not necessarily part of their organization, many councillors argued the opposite.
The ISA then invited councillors, international, and refugee students to a public board meeting to continue the discussion.
While the conversation began heated, the ISA ultimately concluded the discussion with a commitment to creating the Committee on Refugee Students' Affair (CRSA), which will consist of three ISA members, three Students' Council councillors, and eight refugee students at large. This committee will further research and discuss the future of refugee student membership within the ISA.
Internation tuition a requirement of ISA membership
For ISA executives, the requirements for membership are clearly outlined in their bylaws.
According to Chanpreet Singh, ISA president, ISA membership is provided to any student paying international tuition fees. By this definition, Singh emphasized refugee students paying international fees are already part of the ISA — only refugee students considered domestic students are not included.
Singh also pointed out that though councillors may have issues with ISA bylaws, they were created by the Students' Union seven years ago.
"When ISA was formed, it was the Students' Union who made the ISA," he explained. "The definition [for members] we use today came from the Students' Union — that was how we are formed…. we didn't suddenly invent this definition. The Students' Union made ISA, the Students' Union decided the definition for the ISA."
Gurbani Baweja, ISA vice-president (external), felt some councillors actions in council meetings and on social media were "hampering ISA as an association," especially since the organization just reformed this January.
She especially felt that councillors were spreading misinformation about the ISA by saying they are fighting against having refugee students in the organization. For Baweja, it comes down to two different statuses.
"ISA has never said we don't want refugee students [in the association]," she said. "We just saw that their status does not match the similar status of international students, as categorized within Canada."
However, the divide goes beyond international tuition and status. For Baweja, there is also a difference in refugee student experiences that deserves consideration.
"Refugee [students] leave their country like international students leave their country to come to Canada, but that doesn't mean they have similar needs as international students," she explained. "Because we don't know what their needs are, we are not the right [organization] to represent them."
During the meeting, the ISA also revealed that according to the University of Alberta registar, there are less than 20 students identified as refugees. For the ISA, who represent thousands of students, the ratio of international to refugee students was a concern.
"There are less than 20 refugee students and there is only one [at this discussion], that's going to be the case always," Singh said. "It's going to be hard to get fair representation of the refugee community when there are only 20 refugee students in the university community.
Safwan, ISA vice-president (student life) said although refugee students may not have formal membership, that doesn't necessarily mean they aren't welcomed by the ISA.
"Every single event that we've done, every single service I've tried to come up with, I've been inclusive not only to international students, but all students on campus," he said. "In that regard, we have never discriminated against anyone at all."
Many SU councillors upset about lack of refugee student consulation
Students' Union councillors in attendance were upset with not only the separation of international and refugee students, but also the lack of consultation with the refugee community.
Considering the ISA held the board meeting the day after the Students' Council meeting where this issue peaked, Simran Dhillon, a science councillor, found the lack of time to speak with refugee students problematic.
"We were given one day to outreach into the community and engage a diverse range of thoughts on this matter. One day. Does that seem like a fair consultation process?"
Dhillon came forward as one of the councillors who was using social media to raise awareness about the issue. However, she said she was doing the consultation the ISA failed to do.
"I'm disappointed in the consultation process that has been done with ISA in addressing this issue," she said.
"I [posted on social media] yesterday and I received feedback from refugee students that attend the U of A that did have perspectives on why the ISA should be representing them… I don't think we were given enough time to present this to people who will be impacted by this decision."
Daniela Carbajal, an Augustana councillor, found the ISA's definition of "international student" to be so narrow it often excludes its intended audience.
"You can't forget that some refugee students are international students and some international students are refugee students," Carbajal said. "You're invalidating their voices because they don't fit your restrictive description of what an international student is."
"So many international students have told me they feel left out of your definition because they don't fit it…. you're excluding so many students you're supposed to represent. You're making the ISA so exclusive, so defensive to any commentary."
Building on this point, Carbajal also pointed out that the ISA executives are selected rather than voted in, a process that she believes further isolates students from the ISA.
"There are so many more problems than just the refugee [issue]," Carbajal said. "People can't even vote for your executives, how does that represent the student voice? So many international students feel voiceless in the ISA."
Alman Bose, an engineering councillor, said he understood the ISA's perspective, emphasizing that two different student populations cannot be expected to represent each other.
"Let's say I'm an engineering councillor and you're a science councillor," he explained. "There's a situation and [you are asked] to represent the engineering students just because you share two courses. Is it fair? Do you know what the problems are in the engineering association? You don't know what the problems of another community are."
New commitee created to hear from refugee students
At the end of the meeting, the ISA presented a proposal to create the Committee on Refugee Students' Affair (CRSA), a decision most participants seemed to agree with.
Alongside refugee students, the committee consists of both ISA and Students' Union councillors. The committee will look into how refugee students feel about ISA membership, striving to find a decision that works best for all parties.
Most councillors were in favour of creating the committee.
"I want to thank everyone for the discussion," Dhillon said. "I think we've made a lot of progress and it's created a lot of collaboration."
"I think it's important not to rush this," Carbajal added. "If it takes one month, that's okay — if it takes two months, that's good too."
Echoing Carbajal's point, Chanpreet agreed that coming to a resolution on the problem is worth the time.
"I'm looking forward to the timeline from ISA," he said. "By the end of this month the committee will be set up and as [Carbajal] said, they can take one month, two months, three months — they can decide how much time to take."