Campus Life
COVID-19
News
Green and Gold Day Goes Online: What's Changing for this Year's Celebration
With the shift to socially-distanced learning, staple campus events like Green and Gold Day are going virtual too.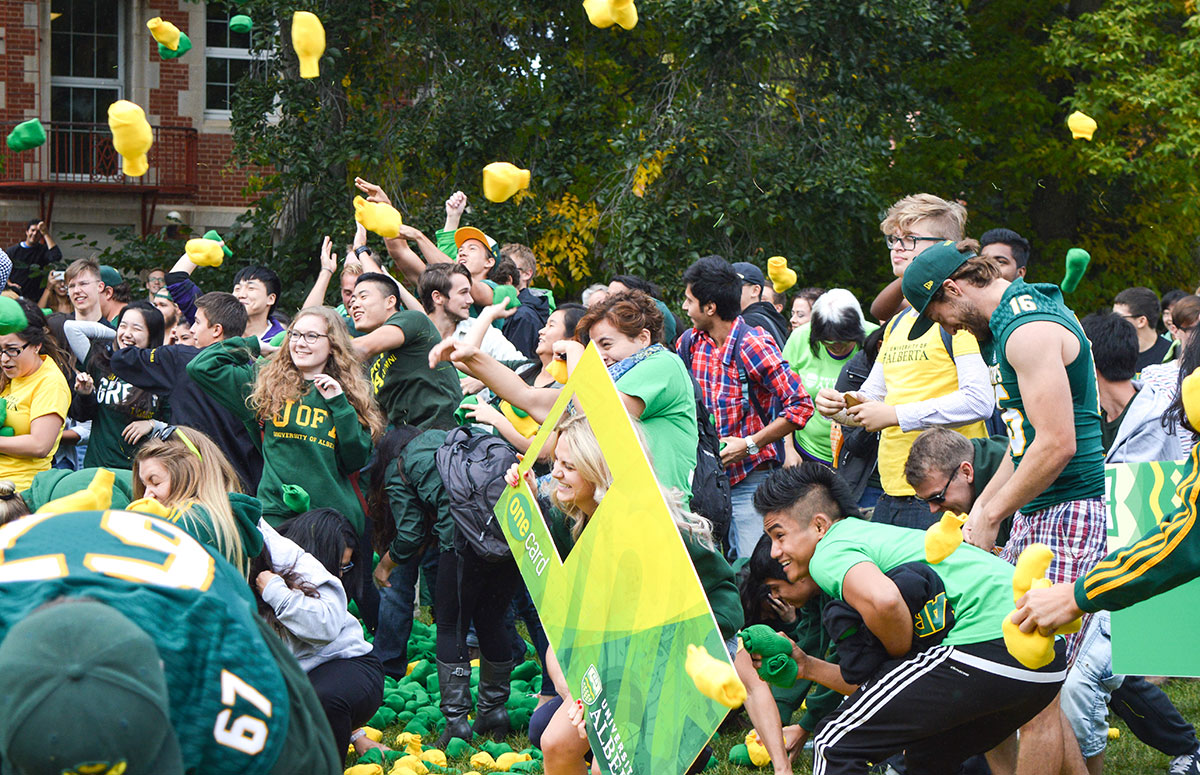 Though planning for Green and Gold Day has always involved imagination, organizing this week's festivities has involved thinking outside the box. 
Green and Gold Day — a yearly event initiated in 2008 for the University of Alberta's centennial — has taken place during the second Friday of September almost every year since. This year, in addition to taking place virtually, the celebration will span four full days, running from September 8 to 11.
The University is encouraging students, alumni, faculty, and staff to share their most spirited posts on social media and tag @ualberta. Those who participate may have their post featured on the University Instagram, and will also be entered to win a Green and Gold Days prize pack.
In addition to posting Green and Gold Day inspiration, students can also participate in a decorating contest, virtual scavenger hunt, and socially distanced campus tour.
Darlene Bryant, the Associate Director of Strategic Initiatives and Events, has been involved in planning Green and Gold Day for six years now, and is excited about the activities this year has to offer.
"It really was about being a little innovative and trying to find ways to help connect people to one another and to campus," Bryant said. "Doing your classes online or working remotely, we still are all in this together, we all belong to the U of A family."
In past years, there would be signs around the quad detailing fun facts about the University and its history, like how Guba stands for "Great University Bear of Alberta." This year, Bryant hopes Green and Gold Day will provide a new and fun way for students to connect with the traditions of the U of A to similarly heighten the sense of community.
"We have made incredible achievements through the research and teaching and learning that happens out of an institution like this," Bryant said. "I hope that instills pride in people as well."