Campus Life
News
Rotaract Club's Consent Carnival fosters conversation on sexual health online
From "Jeopardy" to contraceptive "Pictionary", the Rotaract Club provides a unique and fun opportunity for students to learn about consent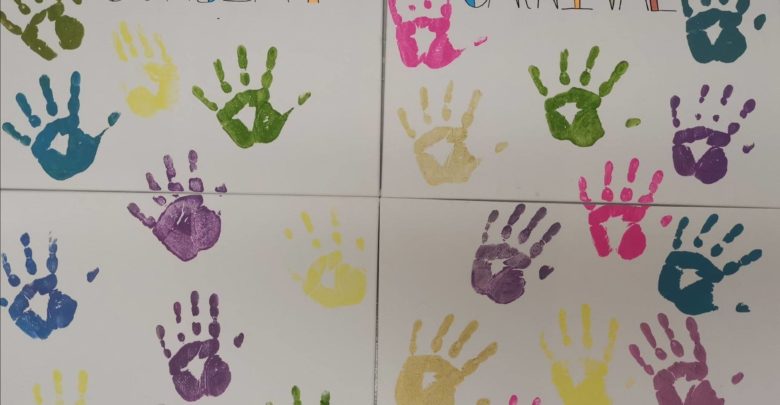 The Consent Carnival, an activity-based event aiming to bring awareness and understanding of consent and sexual health to campus, was hosted online last week. 
The Rotaract Club, a University of Alberta branch of Rotary International, completed their fifth Consent Carnival, from September 14th to 18th. The Consent Carnival, held annually every September, is a week-long event educating students on consent in sexual relationships: what it is, how it is given, and how to ensure you have received it. It also connects students with many resources the U of A has to offer on sexual health.
The carnival moved online this year, using the platform "Discord" to provide students with fun, educational activities and resources on consent.
Rimsha Phulpoto, a fourth-year neuroscience student and the committee lead for Consent Carnival, described the event as an open space for students to learn more about healthy sexual relationships.
"[The carnival] is a place to raise awareness and understanding of consent, and to create a safe space and to show that consent is not a hard topic to talk about," Phulpoto said. "We're trying to show that it's not that hard really, it can be really easy to get consent if that other person wants to give it, to ask for it."
The carnival is usually a public display held in the main quad, with many different games such as "Hit the Clit", a crowd favourite ring toss using dildos instead of traditional milk bottles, and "Pledge Consent," a mural of hand-prints representing students' commitment to practicing proper consent. However, due to the COVID-19 pandemic, the event shifted online, using the platform "Discord" to provide the online versions of these activities.
This year, the carnival consisted of four major activities, including "MythBuster," an activity educating users on the myths surrounding consent and sexual health; "Scribbl.io", an online Pictionary-like platform that had users draw various types of contraceptives; LGBTQ+ sexual health trivia; and Jeopardy games combining all the information from the previous three games. Each activity had different voice and text channels to allow users to ask questions as they played, and many included prizes to the user with the most correct answers.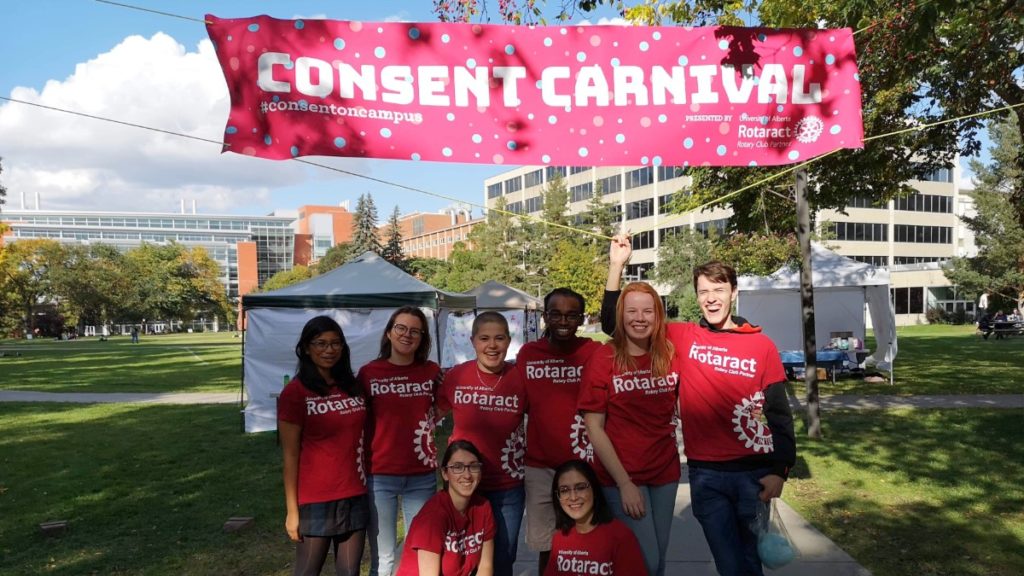 Kai Xu, a second-year electrical engineering student and the activity lead for the Consent Carnival, had the responsibility of creating the online environment. While switching to online delivery presented a challenge, Xu believes the online platform provides new opportunities for Consent Carnival.
"We found online may actually be a better platform for people to share their stories because they can choose to be anonymous", Xu states. "If they feel like their question may be too intimate or private, they can choose to ask through an anonymous Google form."
In addition to the activities, the Rotaract Club compiled a list of resources available to students, inlcuding the University of Alberta's Sexual Assault Centre, the Peer Support Centre, The Landing, and the University of Alberta Health Centre. As well, the Rotaract Club has distributed free "safe sex packages," including condoms, lubricant, and a card about consent, at Remedy Cafe locations around campus. These will be available while supplies last.
The Rotaract Club hopes that by educating students on consent, they can start an open conversation about sexual health on campus.
"We don't want to treat it like a taboo subject because it's not, it's an open, positive thing to talk about. It should be fun, it should be safe to talk about it," Phulpoto said.
As awareness of consent grows, the Rotaract Club believes that there is an increased need for an event like Consent Carnival. Josh Inniss, a mechanical engineering alumnus and general member of the Rotaract Club, believes that the carnival provides students with opportunities they may not usually have, whether it's in-person or online.
"[The carnival] sets the atmosphere that it's okay to talk about [consent]," Inniss says. "So making it as accessible and as open, you can stop by if you want, you can walk around if you want. It's the same kind of thing that we're doing online now."
Even though the 2020 Consent Carnival is over, the Rotaract Club hopes that they have had a lasting impact on campus.
"If this Consent Carnival sparks a conversation with your friends … keep that line of communication open," Inniss says. "And the next thing you'll know, you'll be busting out that information in those awkward situations or in those tough situations. You'll kind of have a toolkit in your mind of things that you know, things that you can do."