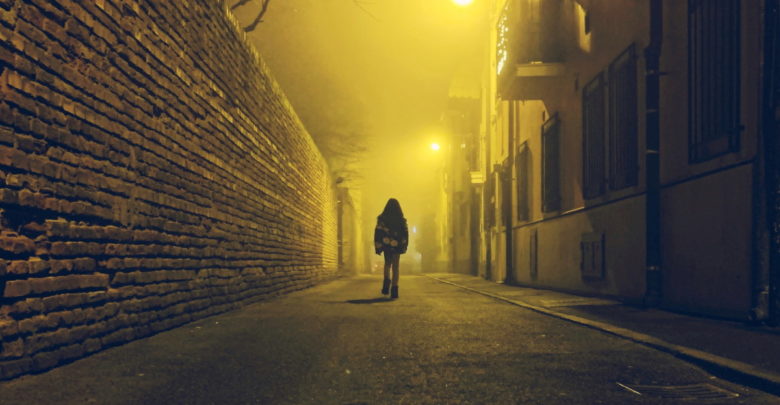 This guest column is written through a partnership with the University of Alberta International Students' Association and The Gateway.
Allow me to introduce you to my two closest university pals: Fear and Joy.
Their camaraderie is well-known in the international student community, and I've never seen them apart, not even a single time.
Any international student would tell you Joy comes over to toast even the smallest of occurrences which seem so trivial to most: when we first feel snow crackle under our shoes; when we first learn we're an hour early for school and that Canada changes time twice a year (who would guess!); and when we first order a "double double" on the advice of a friend to find that the person in front of us paid for it and left!
Yet, Joy never comes alone. Joy's partner is always there. Sometimes Fear joins later, but subconsciously we know that Fear is here to stay for good. What is this constant fear that looms above us you ask? There is no simple answer.
It is a fear of uncertainty and having to endure a seemingly eternal wait for finishing our programs, getting our work-permit, and finally settling down with permanent resident (PR) status.
It is the fear and guilt of not being there for our families in hard times while we enjoy our student life and sense of security in Canada.
It is the fear and dread of thinking what would happen if we don't get a GPA of 3.5 — while others may get by with a 2.0, our ability to pay $60,000 a year for university is contingent on us remaining eligible for renewable scholarships with strict conditions.
Now with the pandemic, Joy cannot come over. International students have problems entering Canada, so touring and marveling at the beauty of Canada and the University of Alberta campus is out of question. They are discouraged from meeting existing friends even in their own country, so meeting new people at university orientation events and sharing their traditional meals alongside anecdotes is a thing of the past.
Yet Fear remains: international tuition fees have increased, the uncertainty about the future and post-graduate work permits (PGWPs) has got worse, and interacting normally with family members is impossible when you're trying to attend classes in a time zone 12 hours different than yours — and losing internet connection halfway through.
With Joy nearby, Fear was bearable. I still have fond memories of my time with Joy in Canada. Though there is an immense emotional and financial pressure, I may be able to drag myself through next year — or the next few years — until I meet Joy again. But what about the new international students starting this year? How will they endure Fear without any joy of studying in Canada?
This guest column is written through a partnership with the University of Alberta International Students' Association (ISA) and The Gateway. To learn more about the ISA or to get involved with them visit their website.