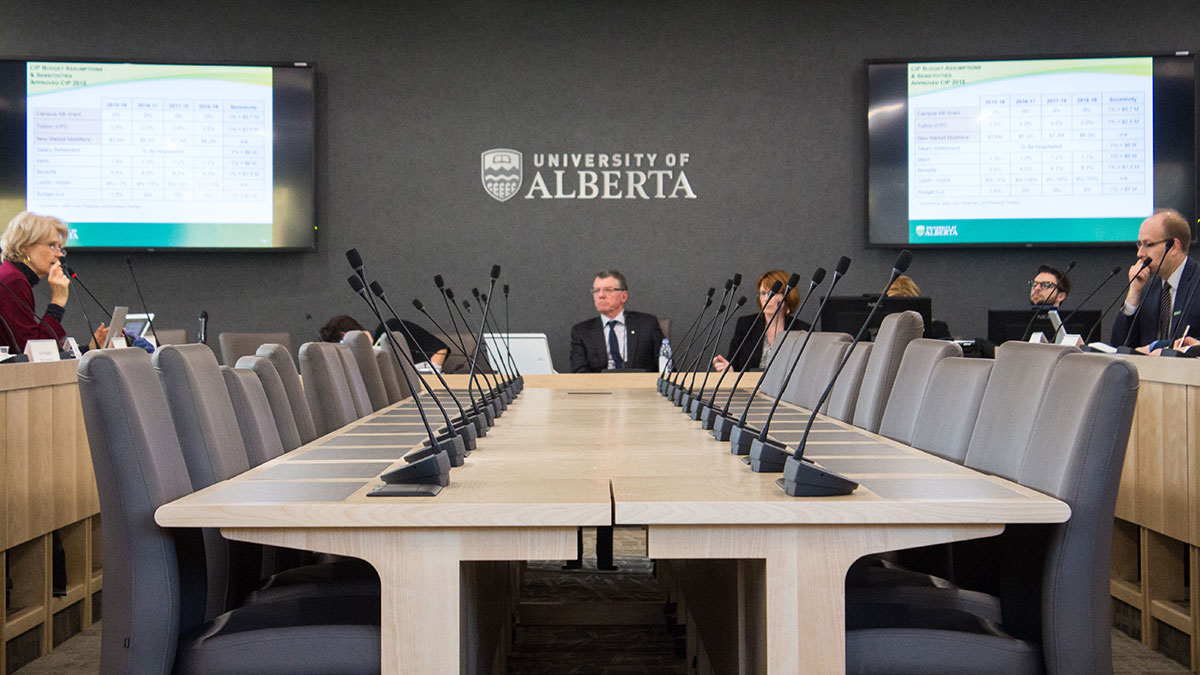 Students' Council and General Faculties Council (GFC) by-elections are in-full swing with students voting on September 30 and October 1 to fill vacant seats on both councils.
By-elections happen every fall semester following the Students' Union general elections held in the previous winter semester.
Students' Council is the overseeing body of the Students' Union, consisting of representatives from each undergraduate faculty.
GFC is the highest academic decision making body at the University of Alberta. This council consists of both students, professors, non-academic staff, and university administrators. It is chaired by the U of A president.
To help students learn more about Students' Council and GFC 2020 by-election candidates, The Gateway created an optional Q&A for candidates to fill out regarding why they are running and their plans to hold Students' Council and the university accountable.
Responses have been edited for brevity and clarity.
The Candidates — 2020 GFC by-election science candidates
There is one GFC science vacancy available with six candidates competing.
---
Ashmeen Aneja, third-year science student specializing in psychology.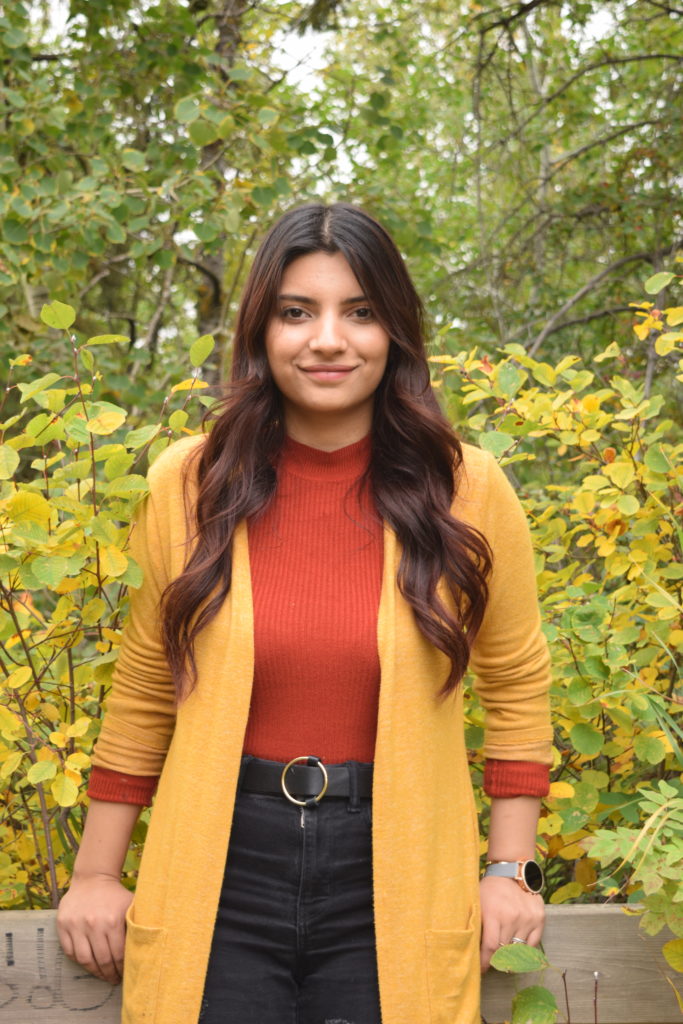 ---
Sam Tan, third-year science student specializing in integrative physiology.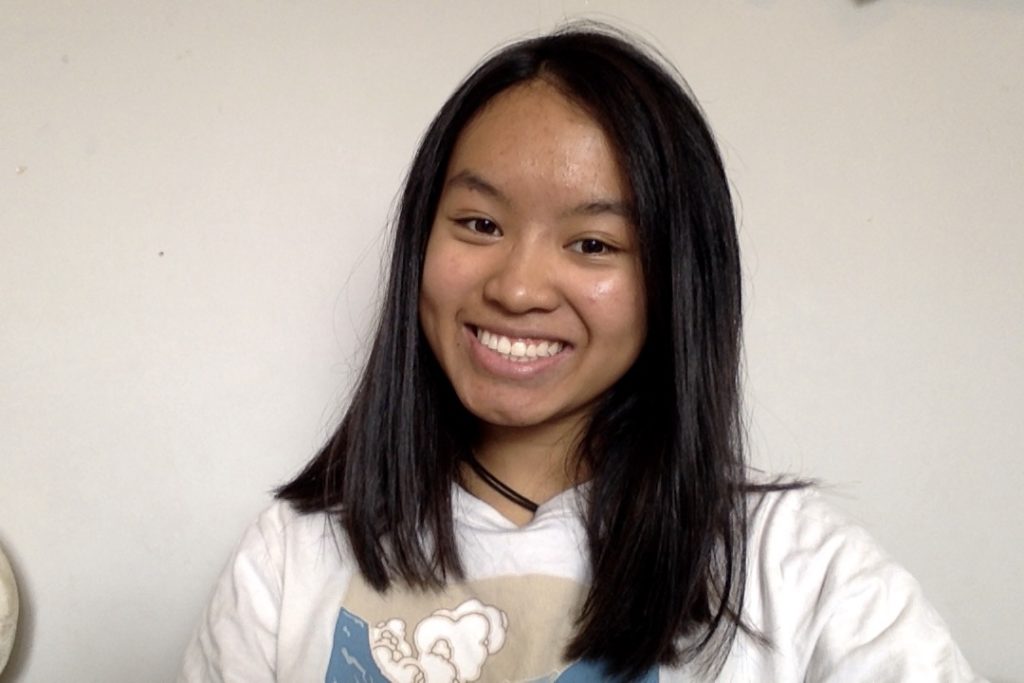 ---
Mohit Sinha, a third-year science student specializing in computer science and business.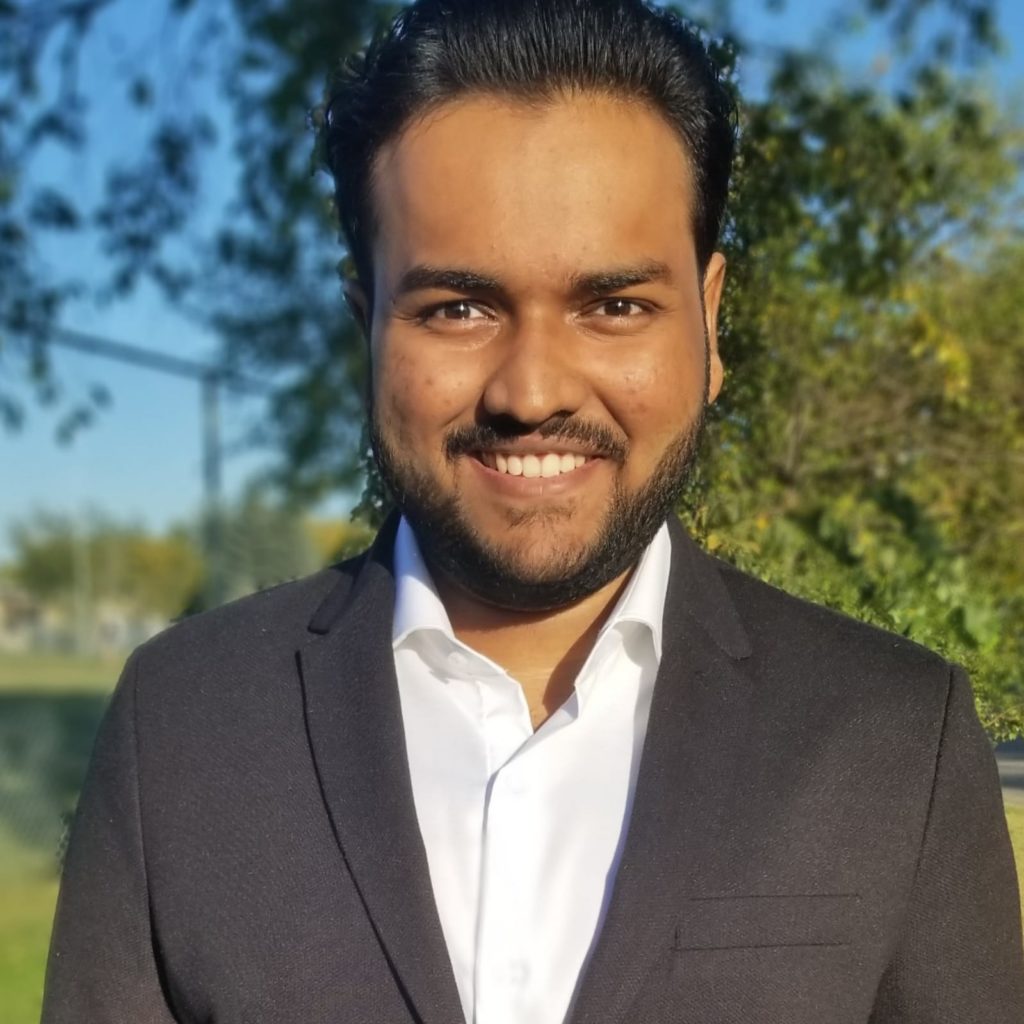 ---
Aadhavya Sivakumaran, a third-year science biology and bioinformatics student.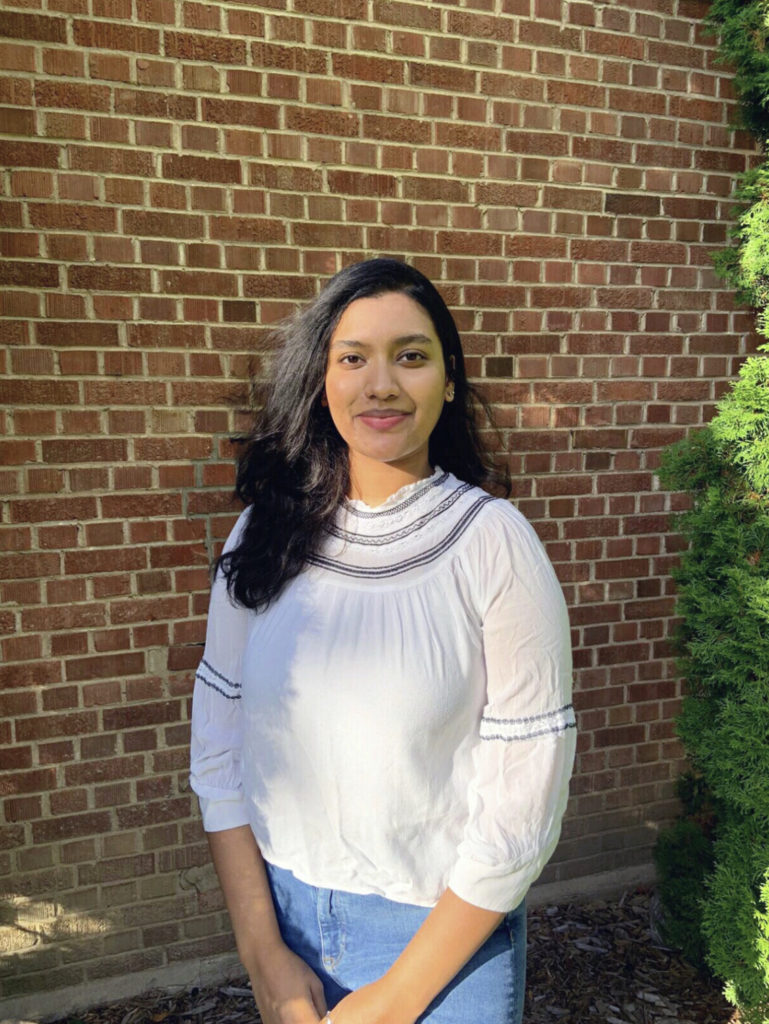 ---
Fleur Issac, a third-year general sciences student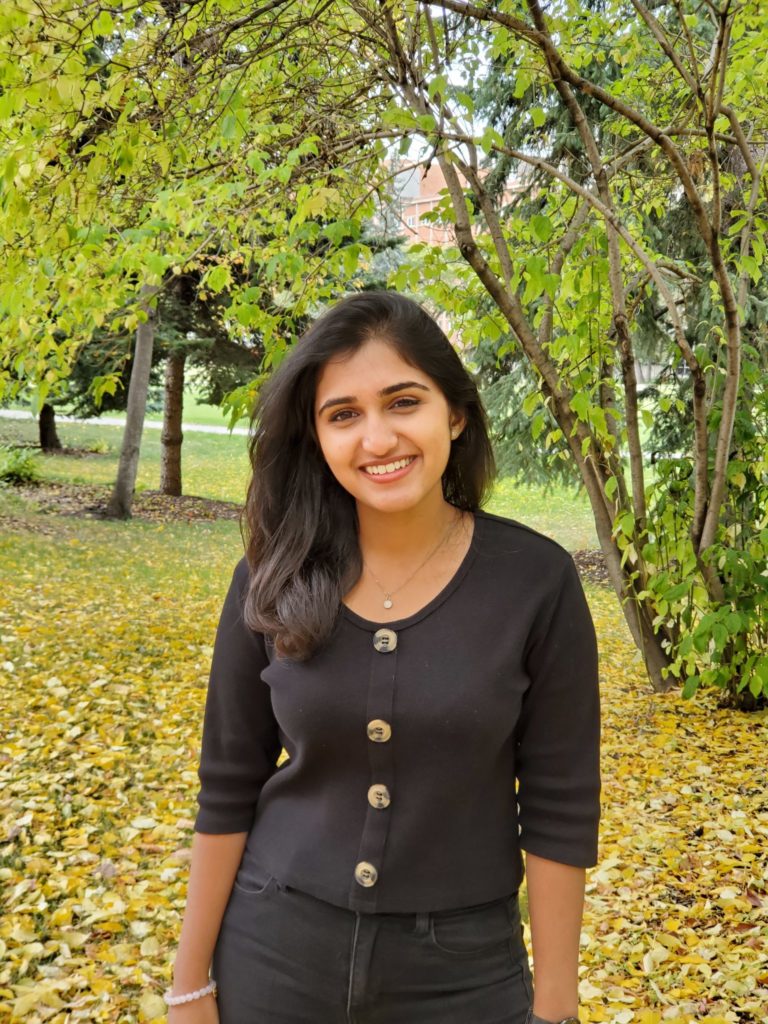 ---
Candidate — GFC 2020 by-election nursing candidate
There are two nursing GFC vacancies with four nursing students competing.
Mansimran Virk, third-year nursing student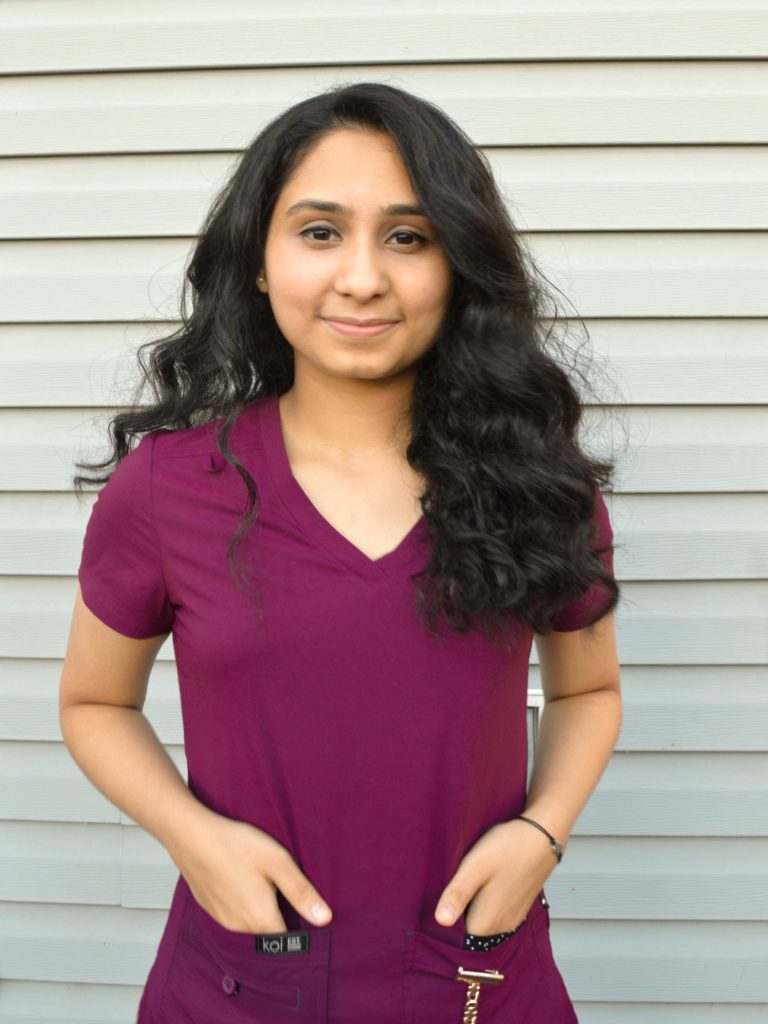 ---
The Gateway reached out to all candidates running in both by-elections however, only the aforementioned participated.
Why are you running for GFC?
Aneja: I am running for the GFC because I feel that I can make a significant difference in getting the voices of the students heard, and coming up with creative ways of solving the problems students are having academically, as well as in other aspects of the university. Some of the most important decisions regarding a student's university experience are made by GFC and I feel it is important that students have more of a say in what their life will be like in university.
Tan: I am running because I believe building a better university experience requires the sharing of diverse perspectives and ideas. To this end, I want to ensure that these voices and concerns are fully represented in the decision making processes of GFC. These last few years I've had the privilege of experiencing the ups and downs of university life as a science student and now I'd like to give back. I'd like to use my knowledge and experience to build something so that future students can get even more out of their degree and university experience. Overall, I want to use my passion for student governance to ensure an enriched learning environment where every student has a chance to thrive.
Sinha: I feel that students are not getting the support they require from university, especially during the tough times of pandemic. Their tuition has increased, they have less job opportunities from university and the university is not doing enough to support us through these times. I am running for GFC councillor to change this and provide more support for students during the pandemic and beyond.
Sivakumaran: Honestly speaking as an international student, there's been so many barriers in my program where I've had issues trying to put myself out there because I was simply unaware of the opportunities available to me within my own program. No one talks about or uses those services. I had to find out by chance and I want to change that. I want to make it readily available. Also, getting to know people was super challenging when you have zero connections to a country and its community. When I finally did, I noticed how opportunities came flowing in and it just enhanced my program experience.
Another reason why I am running is that getting access to faculty advisors and clear instructions from faculty to make decisions about my program was something I struggled with all year last year. I had issues like adding a year into my degree. After facing these issues I asked people anonymously what troubled or concerned them when it came to the faculty science and almost 85 per cent of the answers were related to improper advising and awareness of the things available to them in their own program. When I realized these were not far-fetched. but REAL things that I could ACTUALLY advocate for and change I knew I had found some purpose and direction for what I wanted to do in student governance. I held back for two years because I wanted a real reason to do this. Here it is. So, here I am running for GFC.
no
Issac: I have always been passionate about student council & governing bodies in educational institutions — run by students, for students. I have often seen students' various struggles get overlooked & dismissed. This platform is a great way to have our opinions and ideas heard and taken seriously. With students experiencing a very different kind of school year, I believe that GFC representatives have an even bigger responsibility to make sure they are providing support to the students they stand to serve. This year might be one where a lot of new problems arise — struggles kept in the dark might come to light. These obstacles need to be tackled with effective and sustainable measures, without delays that may result in upsetting a student's academic plan.
While I did enter university through the science faculty, there were a few years where, due to administrative complications, I had to take all my science classes under a different faculty — things were complicated enough being a first-year student unfamiliar with the Canadian education system. All of this resulted in me losing out on many opportunities the faculty of science offered. I wasn't always given the support I needed when I reached out for help. I wasn't always given information when I requested it. I was sometimes given the wrong information and there were even times when I was given the information I needed, a little too late. I ended up making mistakes I could not undo, unnecessarily spending large amounts of money and carrying around way more stress than I needed to. A lot of it could have been avoided if someone took a little interest in a struggling student and chose to genuinely guide and support her, with the only intention being that student's success. I do not want anyone to make the same mistakes I made or to have to struggle the way I did.
Virk: As a third-year nursing student, I have seen the nursing faculty go through many changes that affect its student population. Through the newly implemented distance learning, there are various barriers surfacing with the student population. Many nursing students have ideas to overcome these obstacles in the best way possible and it is truly unfortunate that these great ideas do not have a proper medium to be communicated through. By running for the Nursing GFC, I wish to bridge this gap and to act as a liaison between the students and the board of governors through which these decisions are being made. Through remote learning and the current pandemic, students are starting to feel powerless about aspects of their lives that were previously clear cut and decided, and I wish to give the student body some relief with better, more informed communication about decisions that suit their needs.
Please explain your platform concisely
Aneja: I will be focusing on three key issues coming up this school year. First, I want to make mental health resources more accessible, especially with the move to most university work being online. It has been brought to my attention by various students and peers that the mental health department could use more resources with a lot of students being home all the time under quarantine. I want to make sure that there are resources available to them that are easy to access during difficult times. Second, I want to make research and volunteer opportunities more accessible to students in a way that applying for such extracurriculars doesn't sound intimidating and can be done through simple processes. I want to raise more awareness for the hundreds of volunteer opportunities present on campus that a lot of students would participate in if they knew what to look for. Third, I want to work towards sustainability and the importance of it around campus. We only have one earth to live on, and most students at the University of Alberta want to have a more sustainable campus environment where sustainable resources are being used more than unsustainable ones.
Tan: My platform focuses mainly on three things: quality in the delivery of education; job and industry involvement in academic programming; and student and mental health support. First, science students at the University of Alberta should be receiving quality and equal online learning opportunities. I want to fight for this to ensure that no student gets left behind in their university experience. I want to look into solutions for those who may not have adequate access to remote resources and ensure international students still get the same university experience at large despite being half a world away.
In addition, I want to look into barriers in technology access for some students. I believe decisions about our learning environment as students should be accommodating to all to ensure the best possible education for everyone. Second, I believe in fostering community involvement in academic programs. I'd like to work for industry and job related opportunities to be more integrated into academic program structure overall. This will provide students a clearer path for their career choices and enhance learning opportunities as a whole. Lastly, I want to ensure academic decisions take into account student support and mental health. I aim to work towards the overall enhancement of student support in the online environment and ensure changes to programs and delivery of education support our best interests.
Sinha: My agenda has three primary focuses: better and faster mental health support, lower tuitions for international as well as domestic students and more job opportunities for students from home during COVID-19. I have found through the experience of me and my friends that there is not enough fast and easy mental health support for students, even after the implementation of so many different programs. Also, tuition has been increased for students during COVID-19 exorbitantly and job opportunities have decreased even though there are more opportunities for paid student involvement on campus. Many of these jobs can be done from home. As a GFC councillor, I will start these conversations and work to promote my three primary agendas.
Sivakumaran: My platform focuses on three main areas: the lack of access to proper communication between faculty advisors and students, the lack of awareness of students to opportunities within their program, and the greatly reduced student interaction in a time like this — the online world. When I first came to the U of A, the idea of a completely new educational system intimidated me. Without the support of mentors and the friends I made through my program, I would not have found my way to exactly what I wanted. Through these connections, I have learned a lot about my place on campus, among my peers and professors. I want the same for students.
In my time here, I have had access to several opportunities to showcase my skills and find what interests me. However, these opportunities came by late in my second year and I wish I had been more informed about them earlier. To change this, I will advocate for better access to in-program opportunities, so students are aware of these often hidden opportunities that your program has to offer. This includes career opportunities, research, student-group involvement, leadership and scholarships.
Current times have been trying with COVID-19 altering the lives of us students. In a time like this, there are three things that keep the student experience intact and worthwhile: communication with friends, professors and advisors. On a normal year, making these connections and maintaining them can be hard enough — especially for new students, leaving them lonely. I want to work with student-faculty and departmental associations to take important steps towards organizing a platform for us students to interact constantly. I also realize getting someone from the faculty to talk to and discuss your program with is extremely challenging with no appointments to days on end. I want to advocate for the improvement of communication between the faculty and students and increase availability so our students can make informed decisions.
Issac: There is a lot of uncertainty with how the next few semesters are going to be conducted. There needs to be more clarity on how the potential blended learning will be carried out over the next few months. There are many out-of-province, international students, and even students in Edmonton, who still may not be able to travel or live on-campus to attend any in-person classes. This is especially true for first-year students who started this fall, who are missing out on the whole university experience. Steps need to be taken so that we can be more inclusive of the student diversity we have. We need to make sure they feel supported and still get to experience university — or at least the closest and next best thing.
More resources, opportunities & guidance needs to be extended to all the students within the faculty, as opposed to only honours & specialization programs who are fortunate enough to have their own advisors. This could be in the form of ensuring they are aware of opportunities available, scholarships they're eligible for, planning their degree, choosing appropriate classes and how they can enhance their degree.
During this pandemic, students are missing out on many on-campus services. And though some of them have moved online, it does create a barrier for those who aren't comfortable communicating on an online platform. These resources need to be made more accessible and flexible to accommodate various students' preferences. These are complicated times and we cannot let an online environment come in the way of us fulfilling our potential to do the best with what we have
Virk: For many nursing students, university life can become limited to lectures, assignments and clinicals and this tedious focus can lead to mental and physical pressure. To ease students of this stress, extracurricular services and opportunities are crucial and it can be quite difficult to search for these opportunities.
At the University of Alberta, there are many extracurricular opportunities for volunteer and research experiences, but unfortunately, these are admittedly difficult to find with the numerous university websites and wordy emails. This can be remedied with concise and better mediums of communication so we, as a faculty, can participate in these meaningful activities. In addition, we also have a plethora of mental health and wellness resources that simply need to be found and easily accessed.
Therefore, the fundamental goal of my platform is to spread this awareness, share upcoming opportunities, promote accessibility to support resources, and guide the newest members of our faculty to a successful, but balanced first year!
What is the biggest issue you see facing GFC?
Aneja: I think the biggest issue, given the circumstances, is how students will be able to communicate with the governing bodies. I think a lot of students believe that the decisions made by the GFC are so out of reach to them and they will not be able to get their issues and concerns heard by others. I want to prove that to be incorrect, because I believe that listening to students is the biggest most important part of the whole process, and I want to bring more light to that process.
Tan: Pertaining to the GFC, I think the biggest challenge this year is going to be tackling the complex issue of improving learning environments for students and faculty with everything recently transitioning to remote delivery. Making sure students remain supported and engaged in this new form of learning is definitely one of the larger issues I see the council having to face this year especially.
Sinha: I feel the current GFC does not have enough people raising their voice to help students especially during pandemic. During these tough times, our tuition rates have been increased, many students have stopped receiving scholarships, there are less job opportunities for students and not enough is being done by GFC to solve the problems.
Sivakumaran: I think the biggest issue is that the student concerns I advocate for, especially involving the restructuring of faculty advising services and their graduate program websites, will be challenging. Like any other governance role on the council, getting authorities to look into such issues and address them isn't hard but getting that change is. I plan on using anonymous but raw, unedited responses from students regarding these matters to really show the rest of the council where students are coming from and that they need our help.
Issac: The GFC makes major decisions that affect the entire student body. And if that is the case, more students need to be involved in the decision-making process, so that students from various backgrounds, are comfortable with the decisions they make. But, this can only be done if there are more students involved. A good example would be the interim report that was released on September 21. It would be great for students to be given more information and freedom to negotiate these changes regarding the whole academic restructuring as it affects their academic futures in terms of allocated advisors, course requirements, transferability, etc.
Virk: The biggest issue with GFC is the low representation in nursing and I wish to overcome this obstacle!
How will you ensure to represent the wishes of your faculty?
Aneja: I will make sure that I get direct feedback from council members. I will consult with many of the student groups from the faculty of science, and voice their demands/needs for resources, budget issues as well as awareness issues with the faculty. I will have an open platform where people feel comfortable holding discussions, as well as consult with faculty and department associations on what the students in the faculty need the most.
Tan: Throughout my time on council I will commit to the learning processes and stay open to criticism and growth along the way. In this spirit, I will commit to being vocal about the wishes of my constituents and will articulate them to the best of my abilities to the council. I will also endeavour to balance committee needs and decisions with the requests of my constituents. I fully recognize not all needs and requests can be met and I am prepared to balance that to the best of my abilities. In addition, I intend to take ownership over the responsibility my position bestows upon me and will commit to remaining accountable for my actions and words. I will remain open to communications and remain transparent about my actions.
Sinha: I will make sure to talk to the members of the faculty and raise all academic, financial and social issues they face.
Sivakumaran: Before I even get to the advocating part, I realize I need to first talk to students about what THEY want and not advocate for what I THINK they want. Like I mentioned above, I anonymously spoke to several students in the faculty of science asking them to come forward with the issues and concerns they had. I plan to use these raw and REAL concerns to help students connect with their faculty more and extract the best out of what they're paying to be here for. I will continue to LISTEN to the students and make GFC hear what they have to say. Moreover, advocacy just doesn't stop at talking about it at a meeting. I will personally take the necessary steps to contact department heads, faculty advisors, and associations to pay heed to these concerns and make the needed change. A lot of change has been implemented in the past few months, so I know it is not impossible to make changes like the ones I'm advocating for. They're simple and changeable and I know it can be done.
Issac: Ensuring there is constant communication with faculty administrators helps avoid information being misinterpreted & fosters working toward a unified agenda.
Virk: The nursing faculty is unique and has faced different challenges than the other faculties at the U of A during this remote learning transition. To effectively represent my faculty, I will listen to what the students have to say and ensure that their ideas are communicated effectively to the governing body. Furthermore, I will ensure that there are continuous mediums of communication between the student body and I, so that I am informed and updated about all and any issues facing the student body.
Fun Question: What do you miss most about being on campus?
Aneja: I miss the overcrowded lecture halls and bumping into friends at the Rutherford library.
Tan: I miss the in-person group study sessions and hunting for the perfect study spot. It was also kind of nice just being able to laugh with someone face to face. Laughing over a phone call just isn't the same.
Sinha: I value face to face conversations a lot and that is what I miss the most about being on campus. Zoom life is okay, but I am waiting to get back to university as the pandemic is over.
Sivakumaran: I miss laying down on Quad and the smell of Opa in SUB. Need to get hold of a lamb wrap when all of this is over.
Issac: Running into people you haven't seen in months – always a nice surprise.
Virk: I miss walking on the campus paths, the Tims breaks during long lectures in ECHA and studying in the John W. Scott Library where sometimes I would be lucky enough to be visited by a furry pal from the Chimo Animal Assisted Wellness and Learning Society (CAAWLS).