International
Opinion
Point/Counterpoint: Books versus E-readers
Can the features offered by e-readers improve the experience of reading or will they never capture the magic of actual books?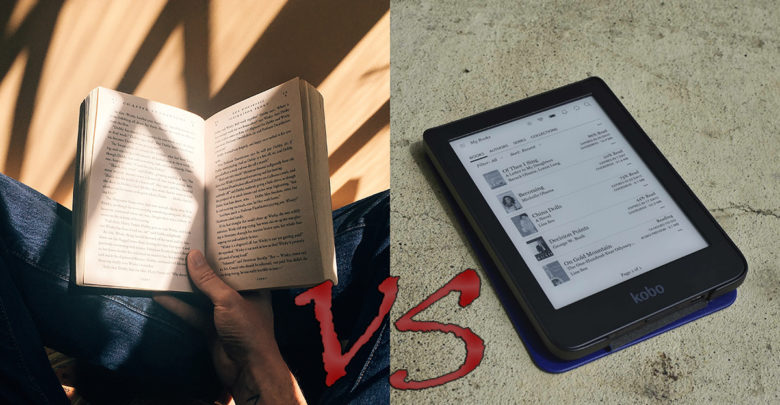 When it comes to reading, many swear by e-readers, while others are only content with flipping the pages of an actual book. If you're conflicted on which form of reading is for you, read the reasoning of our writers to decide for yourself!
Point: E-readers offer better ways to read
If you were once like me, you would have never in a million years thought that an e-reader could ever match the satisfaction of reading an actual book. How could a piece of plastic ever match the texture and satisfaction of leafing through actual paper? That's what I thought until I got my hands on a Kobo Clara HD this summer which has changed the way I read. From its readability, ergonomics, and functionality, an e-reader such as the Kobo Clara HD is well worth your hard earned cash.
The best part about e-readers are just how easy they are to read. Unlike reading from a tablet or computer —which can give you headaches — reading from an e-reader such as the Kobo is a superb experience free of eye strain or fatigue. This is because most e-readers use e-ink technology to offer a low-power, print-like display that is easy on the eyes.
To top it all off, the Kobo allows you to read in the dark as it includes a built-in reading light that softly lights the screen. Want to read your favourite novel in your pitch black room at 2 a.m. because COVID-19 has destroyed any meaning that time held anyways? With a Kobo, no problem.
When it comes to ergonomics, e-readers are the way to go. They fit right into the palm of your hand and their screens strike the perfect balance between size and portability. When I first got my hands on my Kobo, I was nonplussed — how could a small six inch screen recreate pages from a book? The answer is that many e-readers reformat their pages such that each digital page turn mimics that of a real book. You also can store up to 6,000 books in one e-reader, making lugging around books a thing of the past.
One of the biggest features of e-readers are the multiple programs that come with them. For example, my Kobo Clara includes Overdrive, a system which allows you to access the Edmonton Public Library's entire catalogue of ebooks straight from your e-reader, which is great in the era of COVID-19. If you wish to buy your books instead, ebooks are buyable from the comfort of your own home and are frequently more affordable than their paper counterparts.
There are numerous other features as well, such as Pocket, an app that allows you to send webpages for later reading straight to your Kobo. This is great if you're pressed for time and want to catch up with your online reading at a later time. Most e-readers even have a built-in dictionary to help you build your vocabulary.
In conclusion, I absolutely love my e-reader and I bring it with me wherever I go. My Kobo has an easy to read screen, superb battery length and has strong functionalities that make it a worthy purchase. Other e-readers, such as the Kindle or Nook, offer similar experiences that elevate the overall experience of reading. If you want to have up to 6,000 books in your hand and be able to read all of them no matter where you are, an e-reader is undoubtedly for you.
-Alexander Cheung
Counterpoint: Books never go out of style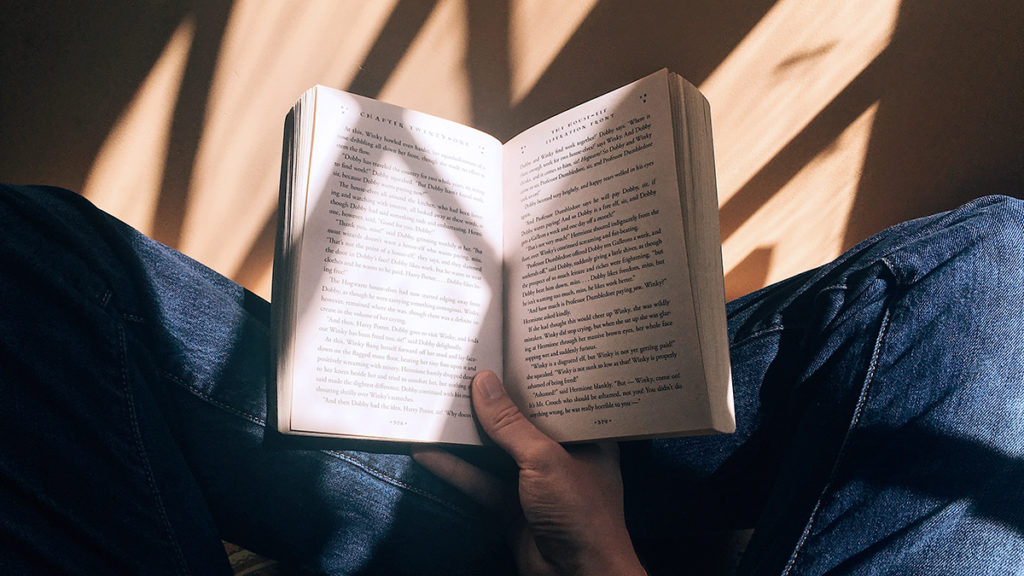 Few experiences are as enjoyable as opening a book for the first time. There's something uniquely satisfying about opening the cover and turning the first page, knowing that you're about to read, and subsequently gain, another perspective on the world.
This experience is lost when using an e-reader. Now, don't get me wrong, e-reading still provides the same information offered by physical books. However, e-readers seem colder than physical books. In comparison to the familiar and welcoming pages of a book, a digital screen is impersonal — it feels like there's a backlit barrier between yourself and the words before you.
No such barrier exists when reading a physical book. You're directly engaging with the book; you feel the texture of pages, you read words without the aid of backlights, or the distraction of blue hyperlinks clogging your text. If you're lucky enough to be reading an older book, it even gives off a delightful smell. Together, this makes for a reading experience that e-readers cannot possibly offer.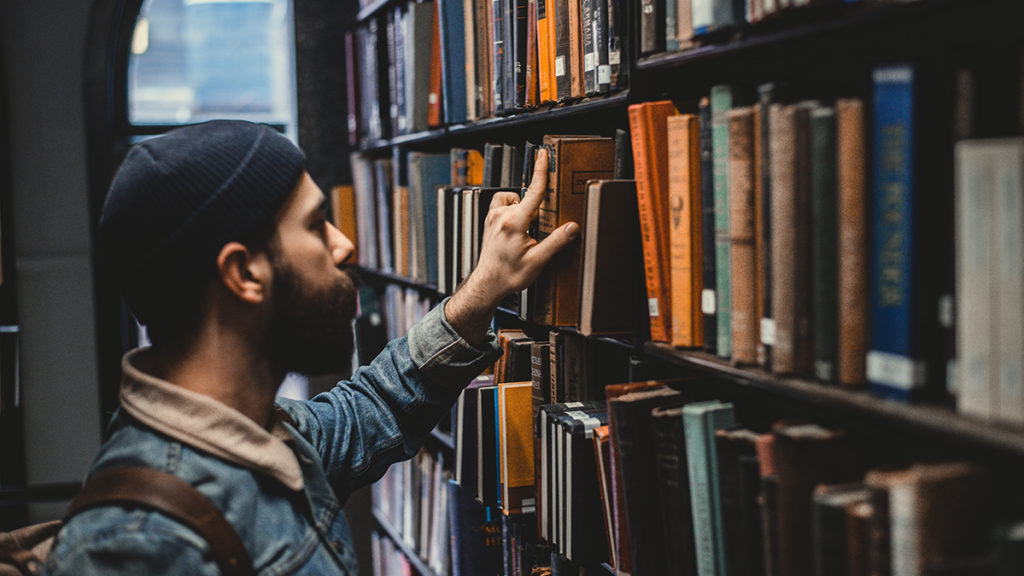 Of course, many will argue that e-readers are more efficient, as you can buy or borrow books directly from the comfort of your house. However, this removes one of the best aspects of books — perusing your local library or book store and finding unique titles that you would've never seen otherwise. If you want to experience this yourself, go to the Wee Book Inn used bookshop. I've literally gone there on first dates and had an amazing time by just looking through the volumes of pre-owned literature.
Beyond browsing local stores, my favourite way to engage with a book is by writing comments in the margins. These written remarks, known as marginalia, add outright value to physical books. Many e-readers offer tools to highlight passages and insert some notes, but nothing can truly capture the experience of pulling out a pencil and adding your comments next to a thought-provoking passage. Not only does this capture your initial impressions as you read but it creates a unique copy of the book, one which has been endowed with the owner's perspective and cannot be re-created.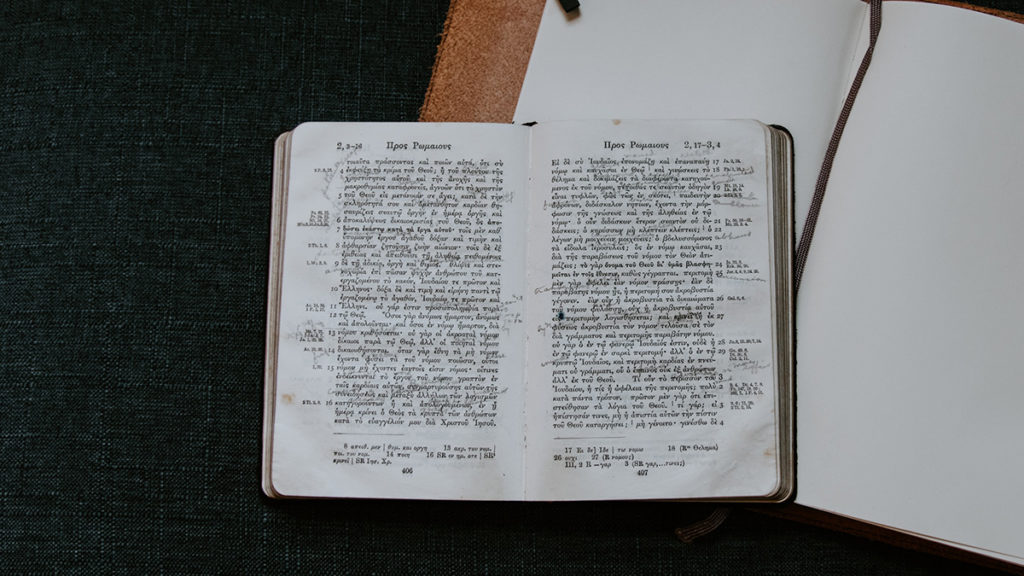 Coming across another person's marginal comments in a book is still one of my favorite things. I've experienced this numerous times when I've taken books out from the library and, when flipping through the pages, come across a comment penciled in by another reader, an experience impossible with an e-reader. Reading these comments, especially in academic books, has led me to ideas or interpretations I wouldn't have considered otherwise. These written comments, alongside other physical marks on books, such as coffee stains or dog-eared pages, remind us that books and their perspectives connect us all.
Books aren't meant to be enjoyed by one person — they're meant to connect us to worlds beyond ourselves and the qualities of physical books, especially used books or books lent to us by friends, reminds us of this. From their texture and smell, to the written comments left by other readers, books remind us that we are directly engaging with perspectives beyond our own, ones that have affected and changed the lives of others. For this reason, books will always be vastly superior to e-readers.
–Mitchell Pawluk