Arts & Culture
Lifestyle
Top 5: Virtual Date Ideas
Here are five virtual date ideas to help you spend time with your significant other, from at least six feet away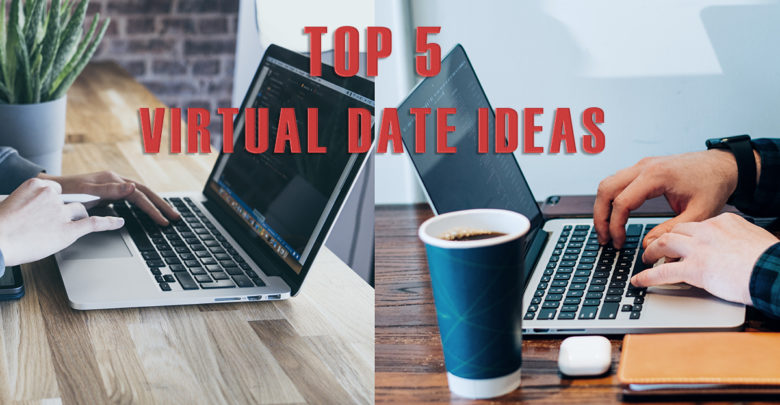 With the COVID-19 pandemic, lots of people have been forced to move their relationships to a virtual platform. Maybe you've been in a long-distance relationship for a while and are used to online dates. Maybe you're not even in a relationship, and you and your friends want to switch up your virtual hang-out routine. Maintaining virtual relationships is challenging, but some challenges can be overcome by finding innovative ways to spend time with each other. Whatever situation you might be in, here are our top five virtual date ideas.
1. Letter writing
There is nothing more romantic than a hand-written letter from a significant other. Letters communicate an intimacy that is difficult to obtain via texts. Canada Post may take longer than you are used to, but the sentiment letters convey makes the wait worth it. Alternatively, you could write letters over the break and exchange them when you next see each other. Even if you feel like you have nothing interesting to write about, letters can become journal entries to each other about how you're feeling on a particular day.
2. Mixtapes (playlists)
Doesn't the thought of making a mixtape for your significant other bring back bittersweet memories of high school romance? Seeing how not many people use CDs or cassettes anymore — and mail might test your patience — sharing playlists is a great alternative. You can share them with each other via Spotify or just send each other the playlist as a list of songs. Setting a theme like "Love Songs" or "Songs for a Bad Day" (or, if you're feeling pessimistic, "Songs for the End of the World") is sure to make things interesting.
3. Cooking "together"
Going out on a fancy dinner date is romantic, but do you know what's better? Cooking a meal together. If your relationship usually includes culinary adventures, cooking together virtually can be a great way to continue making and sharing meals. You can find recipes together and make the same meal in your own kitchens. Even if you are not the best chef, you can still recreate the allure of a dinner date by ordering food in and having a meal together via FaceTime.
4. Reading
If you like more low-key dates, or you're just looking to spend some quiet time together without lots of planning, a reading date is a great option. All you need is a good book, your significant other on FaceTime, and maybe some tea. Obviously it's not the same as being together in person, but it's nice to feel like you're spending time together while still adhering to quarantine measures. If you've set yourself a reading challenge during the pandemic this can also be a great way to stay motivated and make a dent in that reading list.
5. The "36 Questions That Lead to Love"
If you've never read The New York Times' article "36 Questions That Lead to Love," then now is a great time to share them with your significant other. The questions vary from fun hypotheticals to more personal topics, and they can lead to some really interesting conversations. So grab yourselves some at-home coffee, and spend some time getting to know each other better.
(Bonus) Writing a Gateway article together
Shaunak: Well, we found out who the editor is in our relationship.
Kate: We also found out who the better writer is…
So, the entire process of writing the article itself went well, but trying to decide what to write here…well…
Overall: 10/10 would recommend.