Arts & Culture
Nation & World
Album Review: Taylor Swift's "Folklore"
The release of "Folklore" caught the whole world by surprise, but Taylor's Swift's new sound was just as unexpected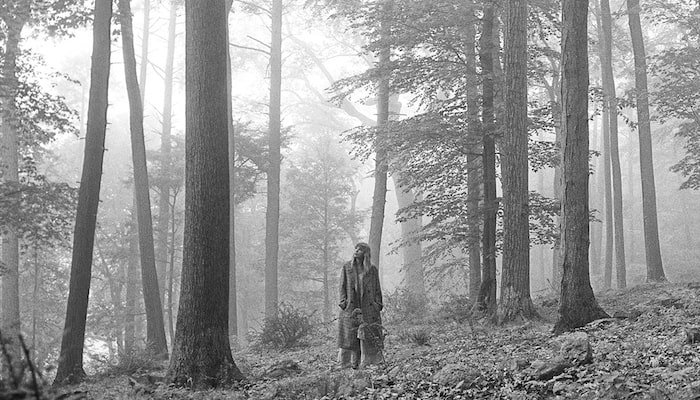 For long-time fans of Taylor Swift, the release of Folklore defies everything she's known for.
Most of Taylor Swift's previous albums have been teased with countdowns, Instagram hints, and coded messages hidden inside musical videos. Remember when the title of Lover was not so conspicuously hidden in the music video for "Me!"? Folklore, on the other hand, dropped almost without warning. The entire album and a music video for "cardigan" was available just 16 hours after she announced the surprise release on Twitter.
The buildup to the release of Folklore was unconventional for Swift, and the album's sound might be a surprise for audiences who only know her from recent releases like "Bad Blood." When Swift moved away from country-pop to more mainstream pop sounds, many fans were initially confused and some felt deeply betrayed. Folklore signals yet another shift in her musical style, one that, for me, is more reminiscent of the "old Taylor."
Unlike Swift's recent albums, Folklore is carried by soft vocals and mellow instrumentals — a stark contrast to songs like "Blank Space" featuring energetic synths and heavy percussion. Folklore is filled with nostalgia and images of youth and fleeting romances, all through a vignette filter. Songs like "august" and "invisible string" reminded me of the hopeless romanticism of earlier singles like "Love Story" and "Fifteen." True to her style though, the album is filled with vivid, lyrical storytelling making listeners feel like they're watching a movie reel unfold.
But love songs aren't the only notable themes on Folklore. "this is me trying" is an introspective piece tinged with a melancholy that touches on mental health and feelings of failure. It's also no coincidence that track 13 (Swift's favourite number) "epiphany" heavily references sickness and a medical professional holding their patient through plastic covers, all on an album released amidst a pandemic.
Also noteworthy is the music video for "cardigan," which Swift herself directed. The visual effects create a sense of wonderment; while the video isn't crowded with details or possible clues about future projects, it seems like Swift is in her element, as if she has truly wrapped herself in an old, familiar cardigan.
Although I genuinely enjoyed Taylor Swift's pop phase and delighted in her satirical lyrics and direct confrontations with criticism, Folklore is a refreshing change. It's not a full 180 back to her original style, but the album's melancholic, wistful undertones feel like returning home after a long vacation.
It's uncertain whether this is just a one-time occurrence or the beginning of a contemporary folk/indie pop era for Swift. Either way, Folklore will be a go-to album for those pensive afternoons spent dreaming of sepia-toned days in another life.