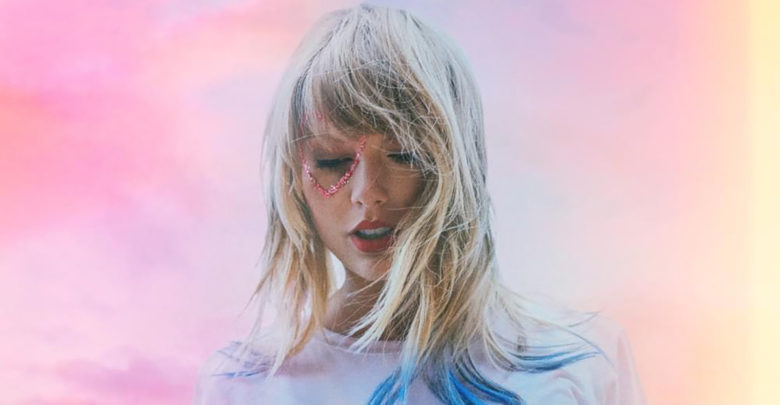 The title of Lover pretty much covers the message of the album. Taylor Swift uses her album to write a love letter to everything she cares about: her friends, her family, her passion for equality, and most prominently, her boyfriend. While Lover does not introduce anything new about Swift's music style, it holds a little part of the previous six albums in some form, whether it be sampled beats, the lyrical resemblance or just the theme of the songs.
Some songs remind me of Swift's Reputation, with their emphasis on the bass and hopscotch rhyme. Every once in a while, Swift picks up her acoustic guitar and her songs stay true to her 1989 era with low-lying synthesizer pulses and beats that unfold as the songs progress. Unlike Reputation, where most of Swift's emotional and lyrical energy was focused on show-biz drama and showcasing her anger and disappointment in social media and Kanye West, Lover takes Swift on an emotional rollercoaster where she embraces her happy highs and lonely lows.
From the very beginning, Swift gets a little wiser in her direction and more clever in her lyrics. Starting with "I Forgot You Existed," Swift takes off right where Reputation landed, but with a new twist. Abandoning her previous unforgiving stance, she slips right into indifference about her past nemesis. Swift finds her inner peace by realizing the irrelevance of her haters. Although the song features upbeat finger snaps and piano beats, the lyrics remain reminiscent of her early works like "Picture to Burn" and "Mean".
"Cruel Summer" is a song you'd play while driving down a highway with your windows down during sunset. With techno-pop beats and lyrics that sound like diary entries, similar to "The New Romantics," Swift sings a wistful love letter, pulling on all the emotional threads.
Although Swift is trying to stay away from all the drama for most parts, she hilariously calls out Hollywood's double standards regarding gender equality with "The Man." Calling out the patriarchal structure of society that exists, she highlights the gendered narratives prevalent in media. This song does not aim to provide any big solutions to gender inequality but rather just draws attention to it.
Much like any other Taylor Swift album, Lover is her journal that lets the listener follow Swift through her life. It is a lofty work with eighteen tracks that revisit some of her most popular pop and romantic songs but give little to those seeking new original content.