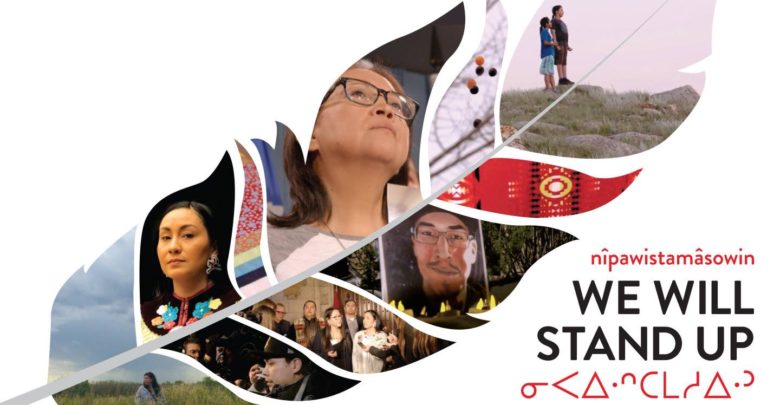 Filmmaker and University of Alberta faculty of native studies associate professor Tasha Hubbard's nîpawistamâsowin: We Will Stand Up documents the story of Colten Boushie, as his family speaks out against structural violence following his death in 2016. 
Since the documentary's release in April 2019, Hubbard has received a number of awards for the film, including Best Feature Length Documentary at the 2020 Canadian Screen Awards. 
Hubbard's work as a filmmaker, director and writer is aimed at elevating Indigenous stories and voices. nîpawistamâsowin is her third film, following Two Worlds Colliding (2004) and Birth of a Family (2017), and it is perhaps Hubbard's most well-renowned film to date. 
"The reception has been tremendous. It's beyond my expectations, that's for sure," Hubbard said. "You know, you just always worry… are you going to be able to do what you set out to do in a project of this magnitude and importance?"
nîpawistamâsowin opens on a quiet view of a prairie road. As the camera pans over expansive fields, Hubbard's voice begins recounting the moment she first heard that Saskatchewan farmer Gerald Stanley shot and killed Colten Boushie, a young Cree man. Stanley was initially charged with second-degree murder, but following subsequent trials he was acquitted of all charges in 2018.
Hubbard followed Boushie's family throughout the trial process and beyond, even as the family journeyed to the United Nations to tell Colten's story and demand a review of systemic racism against Indigenous Peoples in Canada.
"I think the reality is that systemic racism and colonial violence affects Indigenous people across North America."
"Indigenous people have not been listened to, and I think the family, because of their advocacy, because of their ability to speak out, [brought] light to that structural violence."
Hubbard elaborated how Boushie's family role as spokespeople influenced the film's title. The word "nîpawistamâsowin" is Cree for a small group of people standing up on behalf of a larger group. Hubbard recalled that upon hearing the word, she knew it was the right title for the film. She and her team eventually decided on We Will Stand Up as the English shorthand.
"I think [Boushie's family was] speaking to their experience, but also to systemic issues," Hubbard elaborated.
Jade Tootoosis, Boushie's cousin, has a strong voice in the film, and Hubbard commented on how Tootoosis' speech at the United Nations spoke to the element of choice in Stanley's killing of Boushie.
"I think that what [Tootoosis] says is profound, because it just reminds us [about why] that day didn't have to go like that. That Colten didn't have to die, that the situation did not warrant the violence that the Stanleys showed to those young people."
A shortened version of nîpawistamâsowin: We Will Stand Up is available online on CBC Gem. The film's social media pages also include updates on future screenings of the full-length documentary.