Arts & Culture
Lifestyle
Five activities​ to keep you busy during social distancing
Staying home doesn't have to be boring!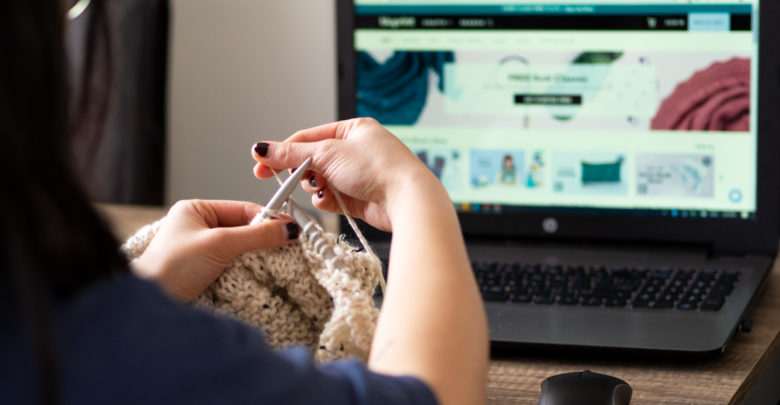 Social distancing is necessary, but that doesn't mean that it's not hard! Besides staying home as much as possible, there's no right way to deal with self-isolation. If you wanna lie in bed all day and look at TikTok videos, you should! If you wanna come out of the pandemic a polyglot, good on you! Do as much as you can or want, but don't feel bad if you're not the definition of productivity.
If you're feeling up for it, here are five tasks that can help keep you occupied during this time!
1. Try a citizen science project
If you're missing your time in the lab or want to dip your toes into science, a citizen science project is a great way to conduct research from the comfort of your home.
A citizen science project allows members of the general public to participate in research conducted by scientists around the world. Usually, the researchers upload some sort of data to a website and ask individuals to help go through it in some form.
For example, the United Kingdom charity Elephants for Africa (EFA) currently has a citizen science project on Zooniverse. In this project, participants are tasked with classifying the age groups of bull elephants in the Makgadikgadi Pans National Park in Botswana. Through classifying the age of elephants, community members can help EFA better understand the social behaviours of male elephants. Before jumping in, a helpful tutorial and field guide teaches you how to determine the age groups of elephants.
Another interesting project on Zooniverse is Bash the Bug, which asks community members to help identify which strains of Mycobacterium tuberculosis (the bacteria causing tuberculosis) are antibiotic-resistant. For this project, participants look at wells of increasing antibiotic concentration and determine how much growth is observed.
If you're not big into science, Zooniverse also has citizen research projects regarding arts, languages, and history.
If you're looking to procrastinate your schoolwork but still want to do some thinking, a citizen science project is a great way to kill time!
2. Join an online YEG community group
Although we are practicing social distancing, the Edmonton community is still finding ways to practice solidarity online.
YEG Community Responses to COVID-19 is a Facebook group focused on providing support to vulnerable members of the community. Consisting of around 17,000 members, the group facilitates grocery runs, donations, as well as posts with relative information regarding the pandemic.
The admins of the group have also organized a list of mental health resources and a variety of online workshops for community members. For example, a virtual cooking class will be held later this week.
Joining the Facebook group is a great way to keep in contact with and support individuals in the community while still practicing social distancing.
3. Take a FREE craft masterclass
This activity may depend on the types of materials you already have at home, but the crafting site Bluprint is offering free lessons for multiple crafts.
Until April 16, Bluprint is offering free online classes on crafts such as knitting, sewing clothing, watercolour painting, gardening, and calligraphy. There's quite an array of classes, some tackling very specific projects. For example, while browsing, I saw a class dedicated to baking bobblehead cakes.
Though some of these classes do require specific materials, other classes can be done with some pen and paper or the ingredients already in your fridge. If you're looking to spice up dinner, there are tons of cooking classes on topics such as Latin American street food, Indian curries, and different kinds of Asian dumplings.
There are 42 pages worth of free classes, so you're likely to find a craft you enjoy and already have the materials for!
4. Watch a theatre performance…. at home
If you're tired of binging Netflix, spend an hour or two watching local Edmonton artists perform on Facebook for free.
Unfortunately but understandably, The Citadel Theatre was forced to stop their season early. However, the theatre is turning lemons into lemonade and is hosting free Facebook Live performances through their Stuck-in-the-House Series!
With The Citadel Theatre paying an artist fee while also facilitating donations, the series not only serves the community but also works as a way to compensate artists who are currently out of work due to the pandemic.
Recent performances include NASRA, a queer, Muslim, Oromo performer who was the 2016-17 Edmonton's Youth Poet Laureate, and Mark Meer, local actor and improviser. All previous performances can be found on The Citadel Theatre's YouTube channel.
If you're missing Edmonton's rich arts scene, get onto Facebook and support local artists. And, if you can in these trying times, donate a buck or two for the performances you really enjoy!
5. (NSFW) Support a local business and write some smut
Social distancing can be hard, especially if you're separated from your significant other. Why not channel some of the romantic/sexual/intimacy frustration into writing some smut for a local Edmonton business?
For those of you who don't know, smut is a genre of writing focusing on sexual matters… basically, it's dirty fanfic-like writing.
Right now, the beloved Edmonton adult toy boutique The Travelling Tickle Trunk is currently holding a smut competition, posting the best stories onto their blog and awarding authors a $20 gift certificate to the store.
So if you're into creative writing and wanna put all that time you spent on Wattpad to good use, why not try your hand at smut? We won't judge!