COVID-19
Institutional
News
BREAKING: U of A admission requirements changed due to COVID-19
No Winter 2020 term GPAs will be used for program admissions at the U of A for both internal and external applicants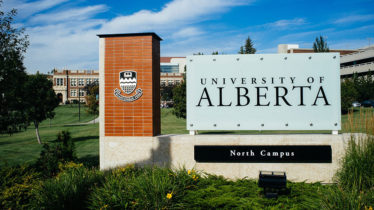 The University of Alberta is amending its admission requirements in order to ensure "a level playing field" for all internal and external applicants.
All internal and external admissions to undergraduate and graduate programs, including professional programs, will not consider Winter 2020 term grades in the calculation of admission GPAs. Instead, only credits achieved or a passing grade from another institution will be considered.
Winter semester credit will not contribute to any GPA calculation, nor will grades contribute to a GPA standing if an applicant is coming from an institution still using traditional grading systems.
This will be used to verify applicants have the required prerequisites for programs. Grades of non-credit from Winter 2020 will not contribute to requirements for admission.
The decision was made at the General Faculties Council executive meeting on April 6. The committee unanimously approved the motions associated with admission changes.
Melissa Padfield — vice-provost, university registrar, and chair of the Public Health Response Team academic impact team — said in an interview with The Gateway the decision was to "ensure equality" for all applicants, internal and external, who apply to the U of A.
"[These] decisions will be of great benefit to our prospective and as well as our current students wondering about admissions and how that will proceed," Padfield said.
"Whether you are a U of A student or you are a student coming from another post-secondary, your Winter 2020 grades will not be used in the calculation for your admissions decision," she added.
"This is a real testament that we want to support our students," Padfield said. "We recognize the Winter 2020 term has been unlike any other that we've seen in history. We want to make sure we aren't creating a disadvantage for any student because of circumstances far beyond their control."
High school applicants will also see admission changes. For those who have already received an admission offer based on documents submitted to date, Padfield said the U of A will honour those in the case they will be unable to produce any final documents or transcripts.
Padfield said this was a measure already undertaken to accept Chinese high school graduates applying to the U of A.
"They were unable to provide us with necessary final documents because of closures in their schools due to COVID-19," she said.
"We don't anticipate this to be a problem for any applicant from Alberta or the rest of the country, because they will still receive final documents. This is just assurance for them."
An additional change to admissions practices is utilizing the online Duolingo English Test to demonstrate English Language Proficiency requirements for Spring, Winter, and Fall 2020 semesters along with Winter 2021.
The committee also approved giving the president of the university authority to allow the registrar to amend or extend admission deadlines including deposit dates. The deadline for tuition deposits is extended from May 1 to June 1.