Arts & Culture
Nation & World
Album Review: Jay Electronica's "A Written Testimony"
A Written Testimony leaves you wondering: what could have been with Jay Electronica ?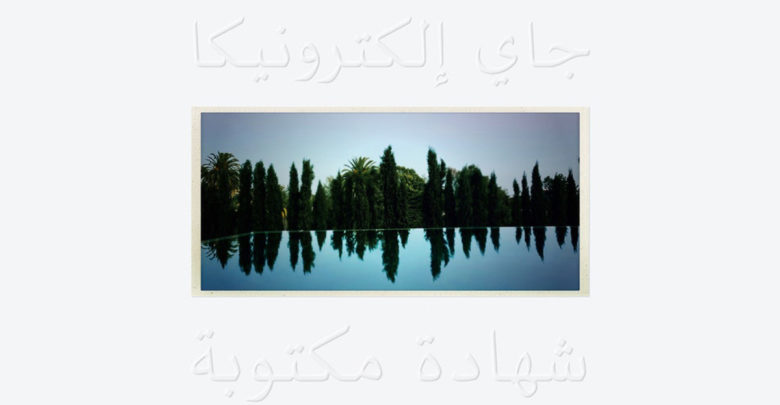 Jay Electronica's recently released debut A Written Testimony is maybe the most longly-awaited hip-hop project since Dr. Dre's Detox, and the album is the latest chapter in one of the genre's most puzzling tales.
In 1996, Jay Electronica left his hometown of New Orleans and bounced around the south for a decade, his legend slowly transforming him into a kind of hip-hop Johnny Appleseed. He was a drifting rapper known exclusively second-hand who had mesmerized Erykah Badu, allegedly ghostwritten for Nas and been seen pilgramagging to Buddhist temples in Kathmandu. The myth was solidified in 2007 when he set the culture ablaze and released his debut mixtape Act 1: Eternal Sunshine on MySpace, an ambitious fifteen-minute mixtape that consisted of him rapping dexterously over drumless instrumentals that sounded like they'd been plucked straight from a Disney score.
Jay Electronica seemed poised to dominate the decade, but despite some legendary singles and a standout feature on Chance the Rapper's Colouring Book, problems with drugs and alcohol meant that years later, with countless release dates come and gone, no album had materialized. The idea of a project started to seem illusory, but this past February he tweeted that after "40 days and nights" of recording, his debut album A Written Testimony was finished. A month later, after ten years of delays, the seemingly impossible happened. Just as a global pandemic was bringing an end to the world as we know it, Jay Electronica finally dropped an album.
Although A Written Testimony is officially Jay Electronica's debut, it's more accurate to call it a collaboration album with his boss and labelmate, JAY-Z. All but two of the album's tracks feature JAY-Z, but unlike previous collaboration albums Collision Course and Watch the Throne, Jay Electronica's conscious lyricism brings out a new side of the Roc Nation founder. JAY-Z, the godfather of coke rap, transforms into Hotep Hov, and he and Jay Electronica slip between rap and spoken word while trading bars about Black liberation, industry pitfalls, ancient poetry, and Five Percenter doctrine (Jay Electronica is a devout member of the Nation of Islam). The album's literary high-mindedness is somewhat of a singularity in today's hip-hop landscape, and at 50 and 43 years of age respectively, both Jays seem to be confidently taking their places as the genre's elder statesmen.
The album opens with "The Overwhelming Event," a rising, orchestral introlude layered with an excerpt from infamous Nation of Islam leader Louis Farrakhan. It is one of six tracks on the album produced by Jay Electronica, and it proves to be an effective tonesetter for the next thirty-seven minutes. It transitions into "Ghost of Soulja Slim," a bombastic track where the verses are delivered with the fiery eloquence and controversy of two Farrakhans, all on top of an instrumental that feels as much East Germany as it does East Coast.
The rest of A Written Testimony is just as full of beautiful paradoxes. Whether it's an auto-tuned Travis Scott accompanying a no-nonsense JAY-Z on "The Blinding", the surprise inclusion of 2014's "Shiny Suit Theory" or Jay Electronica dividing his time between English, Arabic and Spanish on "Fruits of the Spirit", A Written Testimony manages to create and solve its own problems in a style fitting of its enigmatic creator. There's also the closer "A.P.I.D.T.A.", an understated, gut-wrenching track written the day of Kobe Bryant's passing that is the album's masterpiece.
A Written Testimony is already getting Album of the Year buzz. Aside from a borderline unlistenable track in "Flux Capacitor" and accusations from some that JAY-Z grossly outperformed Jay Electronica, after listening to the album you can't help but wonder what could have been with Jay Electronica. Hopefully it won't be another decade until we get another Jay Electronica album, but if it's anything like A Written Testimony, then it may be worth the wait.