Arts & Culture
Campus & City
U of A alumni tackle digital dependency in immersive play
For the first in 20 years, the Zeidler Dome will be hosting a theatrical production.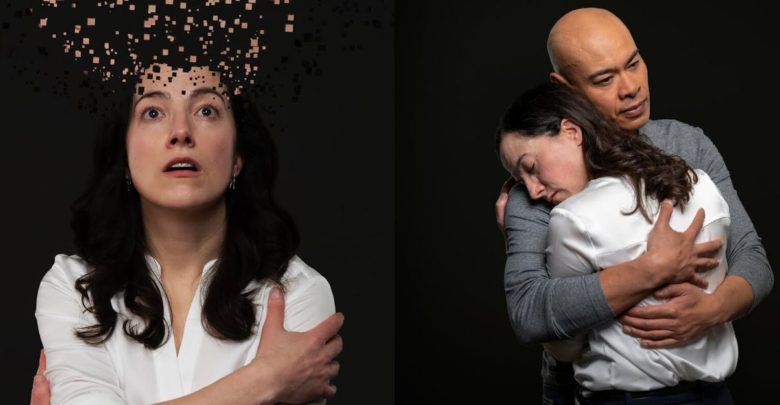 Telus World of Science and Edmonton-based Bustle and Beast Theatre Co. presented Girl in the Machine at the Zeidler Dome from March 3, 2020 to March 8, 2020.
Written by Stef Smith, Girl in the Machine is an immersive theatre experience. The play depicts the story of Polly, played by Beth Graham, and her relationship with her boyfriend, Owen, after she becomes enthralled with a new piece of technology known as the Black Box.
"[Girl in the Machine] is about addiction in many ways, about how addictive this technology is, and how this technology comes between [Polly and Owen]," Graham elaborated. "That's the simple story."
"My hope and intention is that when people leave the show, they will reflect and think twice about what their relationship is with their devices and their digital dependency," Brenley Charkow, the producer and director of the show, said. "I really think it's interesting that we choose technology as a means of escape as opposed to actually going into nature."
This is the first theatrical production that took place at the Zeidler Dome in 20 years. The dome offers audiences a 360-degree visual experience with 10K resolution projections on the surrounding screens.
"It's a very different space from everything else in Edmonton and the way it requires two actors to work in three-sixty, the audience are also interacting in a three-sixty space," Ira Tuzlukova, the stage manager and U of A MFA graduate, said. "The audience feels like they're part of the action, but still existing in this meta-space."
"I really was interested in giving the audience a taste of what Polly was going through when she went into the Black Box," Charkow said. "When I walked into the Dome, I knew immediately that this was the space for the show, the play and the space fit so perfectly together."
According to Daniela Masellis, the lighting designer and U of A BFA graduate, the world of art and science collide in this production.
"It leaves you with some interesting ethical questions, like 'would you want to live forever?'" Masellis added.
The cast and crew included five University of Alberta graduates and is mostly made up of women.
"We all met through the U of A, that's the common ground," Graham said.
Having a female-led cast is important to Charkow and was a major reason for the development of Bustle and Beast Theatre Company.
"Women are awesome," Charkow commented. "Part of the focus of my company, Bustle and Beast, is to elevate women's voices and women's stories in theatre."
After the production, Charkow will be heading to the Shaw Festival in Ontario for one season and Masellis will be working on another show at the Varscona Theatre.