Campus Life
COVID-19
Institutional
News
U of A looks to online courses and exam alternatives in face of COVID-19 pandemic
Some classes and final exams are likely to shift to online delivery in the wake of the COVID-19 pandemic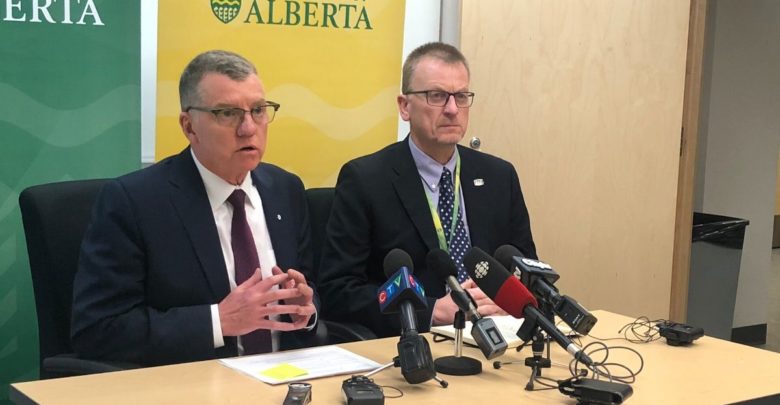 In response to the World Health Organization-declared COVID-19 pandemic, the University of Alberta is currently looking at shifting classes online and creating alternatives to final exams.
With classes temporarily suspended due to the COVID-19 pandemic, the U of A is taking time to look at how classes can be delivered online. The university is also currently consulting with the department of public health to see what future steps will be taken.
The U of A is aiming to resume classes in some form by either March 16 or 17. According to Andrew Sharman, vice-president (facilities and operations) and executive lead for the U of A's Public Health Response Team, the university is currently working on investing in software to assist professors in moving their courses online, alongside increasing the university's network bandwidth.
"We can't shift our academic programming with three weeks left in the academic year," he said. "We have thousands of classes every day. That's why we're looking at what classes have to stay in-person and what classes we can move electronically."
Instructors are being asked to make their courses remotely accessible through video lectures, materials, and even live lectures. However, Sharman said there is some caution to using live lectures.
"Not all students have access to good WiFi where they are staying or living that could support [live lectures]," he said. "We are being prepared to put the maximum amount [of materials] online."
Sharman said it is no longer feasible to hold final exams in the Butterdome and some instructors are changing the structure of their courses so that final exams are no longer necessary. For exams that cannot be replaced with alternatives, Sharman said that online proctoring will be arranged.
On March 12, the provincial government released a statement that due to COVID-19, gatherings of 250 people were not advised.
According to Sharman, this initial announcement excluded universities. However, later that night, the province clarified the statement to include university gatherings, causing the university to temporarily suspend classes.
Sharman said that the university is not only considering these numbers within classrooms, but also during the transitions between classes and the usage of public transit.
"You have multiple reasonable sized classes in the same building. and they all finish at the same time," Sharman said. "At that point, you have the opportunity of significant numbers [of individuals."
The U of A has been in conversation with the University of Calgary and the University of Lethbridge — who have also suspended classes — since the provincial government announced that no more than 250 individuals can be in the same room. However, both the Northern Alberta Institute of Technology and MacEwan University are continuing classes.
"We have 38,000 students on this campus, 14,000 staff plus visitors," Sharman said. "I think we're at a slightly different place than some of our colleagues… We needed to take a pause… because we have 500-seat classrooms."
According to Sharman, medical school interviews have also been put on pause and the faculty of medicine and dentistry are looking to online solutions.
Despite the budget cuts the university is currently facing, Sharman said the investment in the technology needed to support students takes precedence.
"It's a priority and we will work it through….our students are concerned that they aren't going to finish their programs," he said. We don't want to push this over to the summer of fall… we want students to feel they can complete their studies and either graduate or move into their next year of study in the fall."