COVID-19
Institutional
News
Students' Union responds to COVID-19, services closed and some moved online
SUB will remain open 24/7 but vendors may have reduced hours as many other Students' Union businesses will close due to COVID-19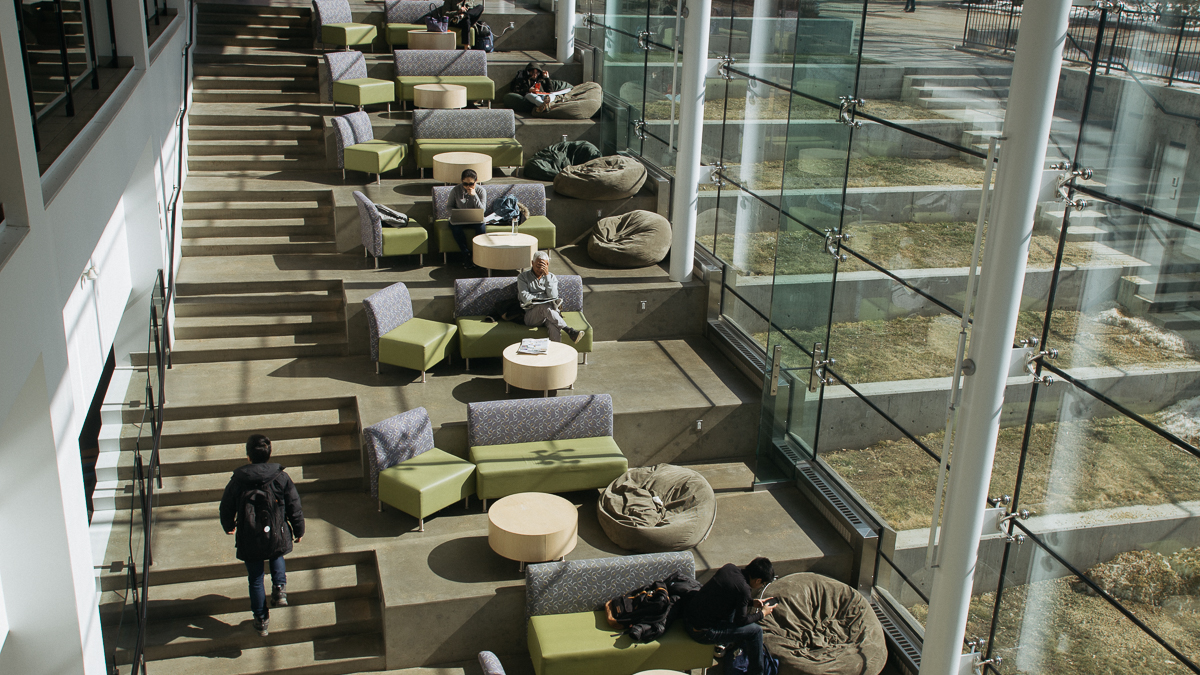 The University of Alberta Students' Union is responding to COVID-19 concerns by closing and suspending most of its services and businesses.
The majority of Students' Union owned services and businesses will be closing until further notice, including, The Landing, Safewalk, Dewey's and Room at The Top (RATT). The information was emailed to all undergraduate students at approximately 11:15 a.m. on March 17.
SUB will remain open 24 hours-a-day, although the Students' Union warned food-court vendors may have reduced hours.
The Students' Union owned and operated bars, Dewey's and RATT, will be closing on Wednesday March 18 indefinitely.
SUBmart will remain open with reduced hours to ensure students in residence and university staff have access to basic needs.
SUBprint will remain open for online submissions and in-person project pickups. All order-at-the-counter services have been suspended.
The Students' Union said it would partner with the Dean of Students to provide academic resources within SUB such as computer access.
The University of Alberta Campus Food Bank has reduced hours of operation to only Wednesday and Thursday from 12:00 pm to 6:00 pm.
The Peer Support Centre will remain open with online-only and phone sessions.
Safewalk will be closed until further notice.
The Landing Society's drop-in hours and in-person programming will be suspended until further notice. Students can still reach out to The Landing by email if they need support.
All InfoLinks will be closed. Student Life Central and the ONEcard Service Centre in HUB will remain open.
Student Group Services' Winter 2020 Group Leader Orientation (GLO) Skills sessions are canceled. Groups who are only missing GLO Skills will be granted temporary recognition.
The Student Sustainability Service's bike library will be closed. The Reusable Dish Program will be unavailable until further notice.
The SUB Farmers' Market will be halted until further notice.
All UASU Events are canceled until further notice.
SUB meeting spaces will remain open for use and catering is still taking place. However, as per the Office of the Dean of Students, University of Alberta, all student group events have been canceled.
Services such as LEAD and Discover Governance will no longer be conducting in-person programming.
The UASU online elections for Students' Council and GFC positions remain scheduled for March 18 and 19. All public forums are canceled.
In the statement, the Students' Union said the program cancellations and business closures stem from the absolute desire to keep students safe.
"We apologize in advance for the disruptions we know these changes will cause, but in order to tackle this public health crisis, these steps have become absolutely necessary," the statement said. "We will continue to work hard to keep everyone updated about our operations as the current situation evolves, but no matter what is going on, University of Alberta students will remain our absolute priority."