Golden Bears
Photography
Sports
Photos: Golden Bears Basketball (February 29, 2020)
Photos from the Golden Bears Basketball game against the UBC Thunderbirds on February 29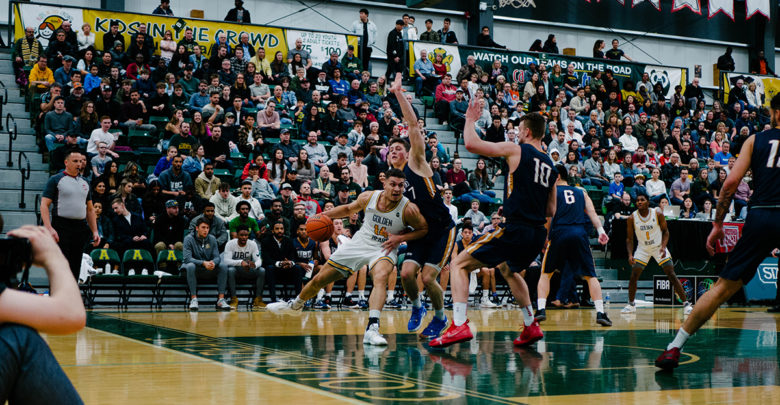 On Saturday, February 29 the University of Alberta Golden Bears faced off against the University of British Columbia Thunderbirds for the third and final game of the Canada West men's basketball finals at the Saville Community Sports Centre.
The Golden Bears started slow, going down 24–10 at the end of the first quarter. They fought hard throughout the game though, and eventually took a 69–70 lead late in the fourth quarter. However, a good three-pointer by the Thunderbirds' Clair Manroop and a couple of missed layups by the Golden Bears meant that the Bears would lose 72–70 and come away with silver for the season.
Here are our photos from the game.
Or, check out some clips from the game!