Arts & Culture
Cultural Affairs
Navigating the music industry: A Q&A with Davido
The Afrobeat artist sat down with us to talk about the start of his career, working with Sony, and breaking into the mainstream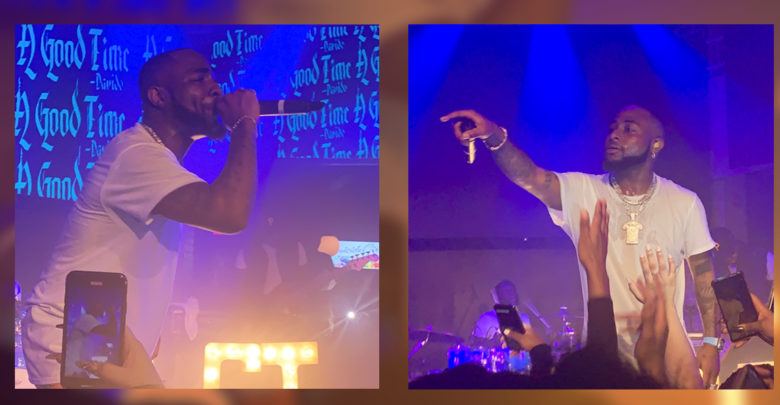 The singer-songwriter and music producer David Adedeji Adeleke, better known as Davido, announced his North American tour in December 2019 for the release of his new album, A Good Time. The first stop of the AGT tour was in Edmonton on February 28, 2020.
Davido released his new album, A Good Time, on November 22, 2019. The Afrobeats-infused project was released through DMW, RCA Records, and Sony Music Entertainment. The seventeen track album contains international features such as Chris Brown, A Boogie wit Da Hoodie, Peruzzi, Summer Walker, Popcaan, Zlatan, Naira Marley, Gunna, Yonda, and Wurld. The collaborations throughout the album allow for different genres to shine alongside Davido's primary genre, Afrobeats/Afropop. Through the span of his career, Davido has received many awards such as Hottest Single of the Year for his song "Dami Duro" at the Nigerian Entertainment Awards (2012), Best International Act at the BET Awards (2014), Artiste of the Year at The Headies (2018), and many more.
The Gateway had the opportunity to interview Davido and we talked about the start of his music career, his new album, the AGT tour, and the music industry .
These responses were edited for clarity and brevity.
The Gateway: How did you enter the music scene?"
I started as an audio engineer doing engineer work first, recording vocals for people. I was really into mixing and mastering — that was my first love. I fell into production and from then on I fell into doing music full time.
What attracted you to the music industry?
When I attended university in Alabama, I went back to Nigeria during the Christmas holiday and I saw how big the entertainment/music scene was there. I quickly fell in love with it and wanted to be a part of it badly and I knew I had so much to contribute and offer.
How did your parents react to your entrance into the music industry?
You know how African parents are, and I come from a humble, strict, respectful background. I'm the first entertainer in my family; I don't think there is anyone else from my mother's or father's side that pursues music full-time. It was a real shock to my parents that I really wanted this. My family was not accepting of it at first but I worked hard and my career was doing well. It's a journey you go through and I feel like if I was being supported from the get-go, I wouldn't have worked as hard as I did. My family is now my biggest supporter in life!
Did you feel restricted by signing with Sony Music Entertainment?
At first I felt restricted because it felt like I was directed towards making safe music. It got to a point where I was losing touch with myself and I needed to snap out of it, so that's when I decided to go back to Nigeria and reconnect with my original producers. Once I got back, that's when everything went back to normal and I was true to myself.
How do you feel about your music going into the mainstream?
The songs such as "Fall" and "If" blew up in America a year or two after being released and were already hit songs in some countries in Europe and all of Africa. It caught fire naturally and it was a blessing that was not expected at the time because we didn't over-promote it!
Did you collaborate with any Canadian artists, and are there any artists you are thinking of collaborating with?
I collaborated with Tory Lanez. I think he is the only Canadian artist I've worked with so far. I like making music and it's not about who's big and who's not, it's more so about making the craft. I get inspired by everyone, both the younger and older generation. Any artist that wants to work with me, I'm ready to collaborate at any time!