Arts & Culture
Campus & City
'Me, You, and Us': Celebrating Black Love through art with the Black Students' Association
U of A Black Students' Association celebrates the many forms of black love in this art exhibit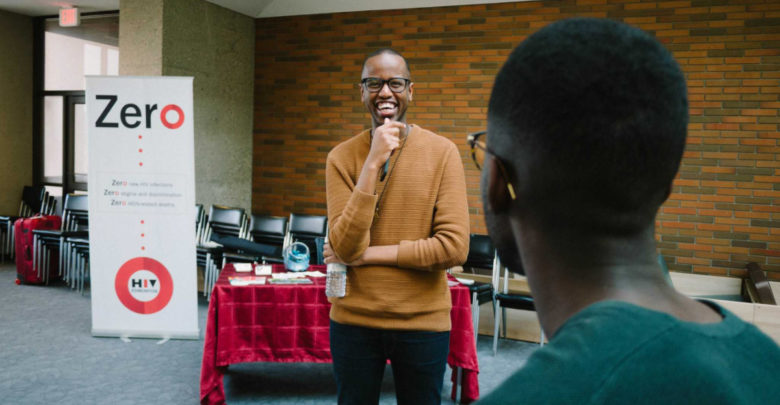 As Pride Week 2020 came to a close, the University of Alberta Black Students' Association (UABSA) presented Me, You, and Us: An exhibit on all forms of Black Love on March 12 in the Education Building.
Featuring works from Edmonton-based photographers Gallican Buki, Jibril Yassin, and Nana Andoh, as well as a display from HIV Edmonton, the exhibition was a chance to reframe the conversation surrounding Black love and celebrate it in all its forms.
"With it being Pride Week the goal was to exhibit forms of Black love that might not be heternormative, to give voice to marginalized communities in the Black community," Seeon Smith II, a fifth-year political science major and the UABSA's vice-president (external), said. "We tend to think the Black community is pretty homogenous, but there's a heterogeneous mixture of peoples here with different sexualities, different orientations, different identities."
Covering everything from the intricacies of getting ready for a night out, the day-to-day manifestations of Black love in the LGBTQ+ community, the kinship between Black men, and even a fun look at Afrofuturism and Black cool, the Me, You, and Us exhibit examined Black love in new and interesting ways.
Gallican Buki, a fourth-year biology major at Campus St. Jean and one of the photographers on display, highlighted that it was also an opportunity for reimagination.
"Black love is to be happy and comfortable and proud of who you are, [even] if you don't fit the typical stereotype that society has for you or your friends may have for you," Buki said. "You can be folk-loving, punk-loving, you can love another gender regardless of the stigmas, and that's who you are and you should love yourself."
Changing the narrative was also significant for Nana Andoh, a second-year computer science major and another photographer on display.
"We [Black people] have been discriminated against and marginalized, so Black love is about fighting against that, at least in my mind," Andoh said. "Fighting against that even in a simple way like doing makeup [and] feeling good about yourself."
Although it was just one evening, Smith hopes that events like this can play a key part in the UABSA's mission to facilitate the talents of Black people on campus and foster a sense of community.
For Smith and the UABSA, the evening wasn't just a celebration, but it was also about recognizing the impact that prominently displaying Black love can have on the larger community.
"We don't see Black love depicted in a lot of romance movies, you don't see it in TV, you don't see it in music. There's something about black love, there's something about cocoa butter kisses that matter," Smith said. "I think [this event is] just a constant reminder that we're a community, that we're here and that Black people exist, Black Canada exists, Black love exists."