Institutional
News
General Faculties Council rejects motion to revise credit/non-credit grading scheme
A motion to discuss possible revisions to CR/NCR was denied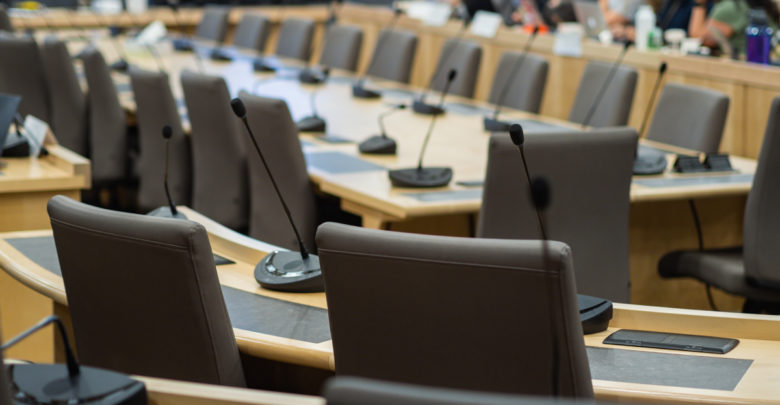 A motion to discuss a revision to the "credit", "incomplete" or "non-credit" grading system was denied at the General Faculties Council (GFC) meeting on March 30.
The motion was defeated by a vote of 69 against, 34 in favour, and three abstentions. The motion was brought forward as an amendment to the original agenda for discussion at GFC. The proposal to amend the agenda in order to discuss the measure was defeated.
David Turpin, University of Alberta president, began the meeting with a discussion period about the credit/non-credit grading measures.
Akanksha Bhatnagar, Students' Union president, said that an optional CR/NCR grading model would be "inequitable."
"Students who are just as hard-working, but have to take the CR option due to the [COVID-19] situation, will be seen as low-achieving in comparison," Bhatnagar said.
President of the Graduate Students' Association, Fahed Elian, echoed Bhatnagar's statements, saying that the revised grading system is the most equitable for "minorities in the student body," such as international students.
Samantha Tse, undergraduate education student representative, disagreed with the grading scheme.
"Equity is about accommodating individual students and their individual situations," she said. "A blanket one-size-fits-all policy doesn't take into account individual students. "
Tse also stated that CR/NCR grades do not affect students applying to jobs or professional programs, but that "deleting letter grades on transcripts does harm students."
"A CR is like a withdrawal, not a D letter grade, so why would an [optional] CR be stigmatized in extraordinary times?" she said.
Turpin and U of A registrar Melissa Padfield assured GFC that students would be able to ask professors for letters that detail their academic standing in their class as a supplement to CR/NCR grades.
Associate chair (undergraduate) of anthropology, Kathleen Lowrey, called the move to a CR/NCR grading method "a poorly made decision."
"At the 400 level, a lot of students are getting an A or B. An A- or B+ is going to look better on a transcript than a letter that says they were in the bottom quartile of their class," Lowrey said.
Carolyn Sale, associate professor in the faculty of arts, originally raised the motion to amend the agenda to include a discussion of giving students optional CR/NCR grades.
"To vote to put the item on the agenda is simply to stand up to the General Faculties Council to have the right to democratic decision-making," Sale said.