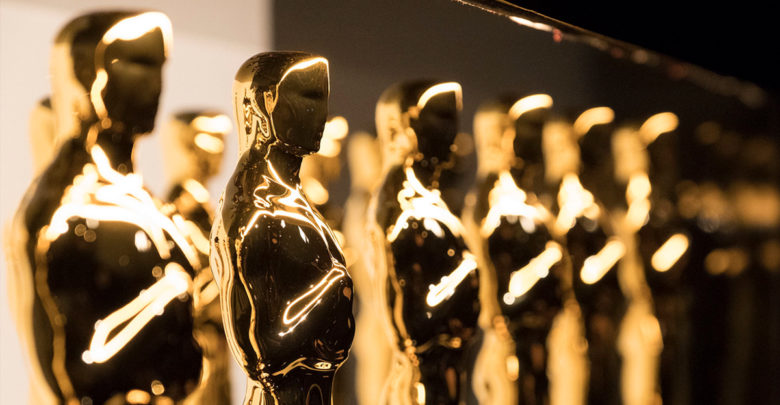 The time has come where the year's most acknowledged casts, crews, and avid cinephiles come together in a celebration of talent and excellence at the apex of the awards season. I am both a disciple and an enemy of the Oscars. Film deserves to be appreciated, but with the Academy's record of mediocre voting (Green Book's Best Picture win, to start) and absolutely baffling takes, it has become exceedingly difficult to get excited for our favourite movies of the year. That being said, getting excited about film achievements is the most well-known of my pastimes, and I have taken the liberty to rank all the Best Picture nominations, number one being the best of the year.
1. Parasite directed by Bong Joon-ho
Bong Joon-ho's masterful and exhilarating Parasite is quite possibly one of the most thrilling features I've seen in a very long time. Parasite succeeds in exploiting any and all genres available to Bong. Subsequently, Bong creates a masterpiece that boasts comedic talent and seamlessly blends it with drama and shock.
2. Little Women directed by Greta Gerwig
Paired with astonishing cast performances and even greater chemistry, Greta Gerwig's tender yet harsh style shines in Little Women, boasting a talent for storytelling that gives the viewer an intense longing for human connection and childlike wonder. Gerwig's clever use of the interwoven timeline makes it impossible not to stay engaged and in love with the purely charming characters and their respective tales.
3. Marriage Story directed by Noah Baumbach
Noah Baumbach has always had a talent for giving life to the melodramatics and attempts to find a silver lining. Marriage Story is no exception. It gives life to the messiness of divorce and the lengths to which we tolerate and live with our partners — from the incredibly ugly and childish insults to the small cherishable moments.
4. Once Upon a Time in Hollywood directed by Quentin Tarantino
Chock-full of stunning visuals and hours upon hours of Brad Pitt driving, Quentin Tarantino's ninth feature is a beautiful love letter to cinema. It is only in its narrative that it falls slightly flat, sometimes coming across as vapid and dragging on for a bit too long. All is forgiven by the conclusion, however, in true Tarantino fashion, as he subverts the viewer into believing he follows the rules. In Al Pacino's words from the film itself, "what a picture!"
5. The Irishman directed by Martin Scorsese
With a star-studded cast and crew, The Irishman will satisfy your Scorsese-thirsty father, and is intriguing enough to fulfill the casual viewer. It is a thrilling crime-drama that allows you to sympathize with every character while simultaneously satisfying your true-crime cravings with the real story of Jimmy Hoffa. But, do you have three and a half hours to spare?
6. 1917 directed by Sam Mendes
Legendary director of photography Roger Deakins paired with director Sam Mendes to create a visual masterpiece and an illusory experience of an almost continuous film. Unfortunately, we've seen this all before — the horrors of war and their toll on a man (like Saving Private Ryan, a race against time). Had it not been created with incredible camera work and production design, 1917 would simply be another Oscar-bait for the old men of the Academy.
7. Jojo Rabbit directed by Taika Waititi
Jojo Rabbit is no doubt endearing and comedic, with performances from the young cast that are good enough to rival those of the veterans in this awards race. Roman Davis Griffith and Thomasin McKenzie are palpably electric, and Archie Yates nails his delivery every time. At the same time, the messy tone is incredibly jarring and far too casual for the subject matter, thus making the film's lack of consistency its downfall.
8. Ford v Ferrari directed by James Mangold
James Mangold and his team created this year's quintessential "Good Film". The performances were good, the direction was good, and the narrative was intriguing enough, but nothing more! There's a reason the discourse surrounding Ford v Ferrari seems tame, because it took no risks, yet still managed to coast. Dads will love this.
9. Joker directed by Todd Phillips
Director Todd Phillips, most notably known for the Hangover trilogy, can't muster up anything past shallow themes of mental illness and societal struggle in his version of the clown prince of crime. Fortunately for him, Joaquin Phoenix is able to carry the film's level of interest through steadily — no thanks given to the bland and weak script. We live in a society, you sheep!