News
Students' Union
Notes from Council: The possibility of a smoke-free campus and questions about Studentcare coverage
Read about councillor concerns over a smoke-free campus and Studentcare coverage in this January 28 council recap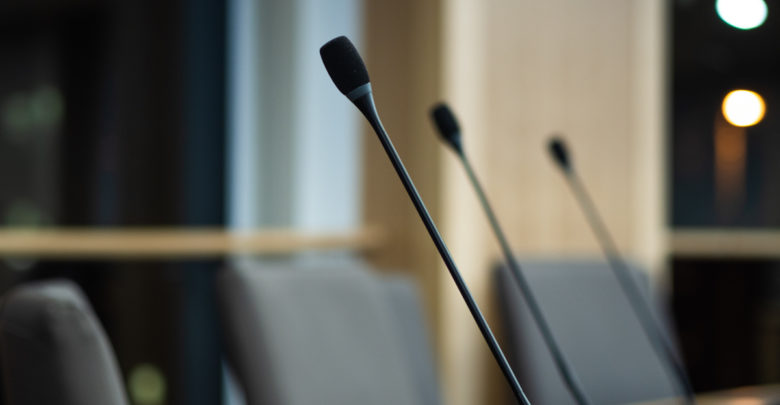 "Notes from Council" is The Gateway's ongoing series of recaps of noteworthy items from Students' Council meetings.
---
Council weighs in on creating a clean-air policy on campus
During Students' Council on January 28, councillors questioned whether transitioning to a smoke-free campus is the right move.
Andrew Leitch, director of enterprise risk management programs, gave a presentation about the university's in-progress campus smoking and vaping policy.
The policy was initiated by General Faculties Council, the highest academic decision-making body, and the Clean Air Working Group began working on a policy over a year ago. According to Leitch, the policy aims to centre student and staff health as it's the main goal is to reduce exposure to second-hand smoke on campus.
"We weren't asked to take a moral or philosophical position on tobacco use," Leitch said. "We were asked to look at our own people who are exposed to smoke and vapour against their will."
Leitch said the committee is currently heading towards a smoke-free campus, as they feel "a large per cent of our community would like to see [this]."
"It's headed towards joining hundreds of universities across the continent and dozens across the country toward a campus that is free of smoke and vapour," Leitch said.
Students' Union President Akanksha Bhatnagar said she was in favour of a harm reduction approach, where students can have a safe space to smoke.
"Why take away the spaces if you could just invest in harm reduction and slowly lean people off of the situation, rather than just investing in a straight-up cold cut?" she asked.
"You can ban whatever you want to ban, but students are just going to do it."
Agriculture, Life, and Environment councillor Stephanie McKenzie said that despite not personally smoking or vaping, she would not feel at home on campus if such restrictions were put on her actions.
"I'm currently living on campus [and] I treat where I'm living right now as home," she said, "I would have a hard time treating that property as home if I wasn't allowed, more-or-less within the law, [to] do what I liked."
"I think that a [smoke-free] campus would harbour a lot of frustration in people who live on residents who want to experience that student life-aspect but still want to feel like they have their own home."
Many councillors expressed favour towards designated zones for tobacco and cannabis use. Science councillor Adarsh Badesha talked about how designated zones could help him navigate around campus while having asthma.
"I probably notice cigarette smoking more than most people do because it triggers a disease where I can't breathe," he said. "I'm not for a smoke-free campus because if you want to smoke that's your choice. I like the idea of designated zones because I'll know where people will be smoking and I can plan routes around that."
Currently, a survey for community feedback on the potential policy is available.
International student literacy and future provincial healthcare coverage — questions for Studentcare
Council also received a presentation from the director of partnerships & development of Studentcare Kristin Foster, the Students' Union's health and dental plan provider, concerning their general operations.
Engineering Councillor Amlan Bose said the value of the plan isn't always emphasized and brought up concerns about international students and healthcare literacy. Recalling a time where his friend, an international student, got severely sick and paid for an ambulance out of pocket because they opted-out of the plan.
"A lot of international students, when they first come to Canada, their first instinct is to save as much money as they can and they tend to opt-out," he said. "It would be great if you could reach out to international students at the beginning of their first year and tell them why they actually need health insurance."
Arts councillor Juan Vargas Alba brought up concerns regarding provincial coverage of treatments needed especially by at-risk communities, such as free vaccines for HPV and pre-exposure prophylaxis (prEP), a preventative medication for HIV infection.
"There is a lot of fear within those communities that use a lot of these things will be de-funded," Vargas said. "In a world where they are defunded, has Studentcare considered how they would step up to cover these life-saving drugs and treatments?"
Foster said drugs or procedures currently covered by the government cannot be covered by insurance. She also said Studentcare currently follows a provincial formulary, a list of drugs that should be covered under the plan. However, if students do not agree with the direction of the provincial formulary, Foster said there are other options.
"If at any point the [collective policy holder] wasn't a good fit anymore, if it was being cut back, restricted in ways [polcy holders] weren't comfortable with, then there are other options of formularies we can use that are put up by non-profits or insurance companies themselves."
"We are using our position to advocate for a more expansive and modern interpretation of what should be eligible for communities that feel underrepresented or under-served."