Arts & Culture
Campus & City
New Works Festival offers students artistic opportunities
The festival gives BA Drama students a chance to get hands-on experience inp repping for professional theatre work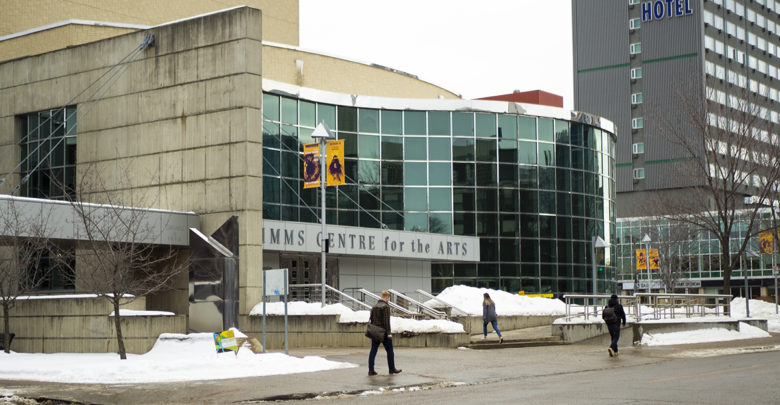 From February 4 to 9, the University of Alberta Department of Drama's annual New Works Festival will feature new, student-written, performed, and produced plays in the Timms Centre Second Playing Space.
The festival, which features four new play productions and two new play development readings, offers key opportunities to young student artists looking to flex their theatrical skills.
Matthew Anderson, the Artistic Director for the New Works Festival, is responsible for coordinating with artists and writers. While he didn't initially plan to find himself in the position, it's offered him the chance to learn about arts administration and provide a platform for emerging artists.
The goal of the festival is to highlight Edmonton playwrights and artists through the development of new plays. Anderson says the team tries to mimic a professional play development process as much as possible, to prepare students for professional theatre.
The New Works festival and its executive team fosters a community of support and teamwork.
"We all collaborate to do what needs to be done, but I work with the playwriting, the directors, the actors, the designers — that all goes through me. I'm at most rehearsals," Anderson said.
Anderson has worked hard to provide support to artists involved in the festival, coordinating workshops for designers, directors, and stage managers with experienced artists, faculty, or theatre professionals.
"They have someone they can go to, run questions by, who's done this time and time again," he said.
Mentorship makes the festival not only an artistic event, but an educational experience for those involved. It's a new initiative in 2020.
Anderson believes undergraduates can get a lot out of working with the department.
"BA drama students don't always have the opportunity to work on a complete production, so we try to make the Festival as close to professional as possible," he said.
The artists have lots of support to see the full process and bring their visions to fruition. Anderson notes that students have the chance to try new fields of theatre through the festival.
"The whole mission statement for the BA is to be open to learn multiple facets within the art. You're not just an actor, you're also a director, designer, dramaturg, stage manager."
Through the festival, students learn the holistic process of theatre.
"It's a great diverse mix of background, experience, age […] from first years to postdoctorate fellows working on these shows," he said proudly. "The plays feature diverse issues and diverse artists, we've got material on mental health, philosophy, gender and sexuality […] we've got it all."
Anderson also focused on celebrating the hard work of artists by planning opening night galas for February 4th and 5th. The evening will start at 6:30, feature new play development readings, Q&As, snacks, and then transition into the main productions.
Tickets to New Works are available at the door, $10 for students and $15 for general admission. The plays are happy now by Claudia Kulay, People in Cages by Matthew Hackett, Mirror of Venus by Julian Stamer, and Paris, Without Return by Sydni Zastre.