Campus Life
News
New CJSR podcast explores what food means to Edmonton
The student-produced podcast explores the dimensions of food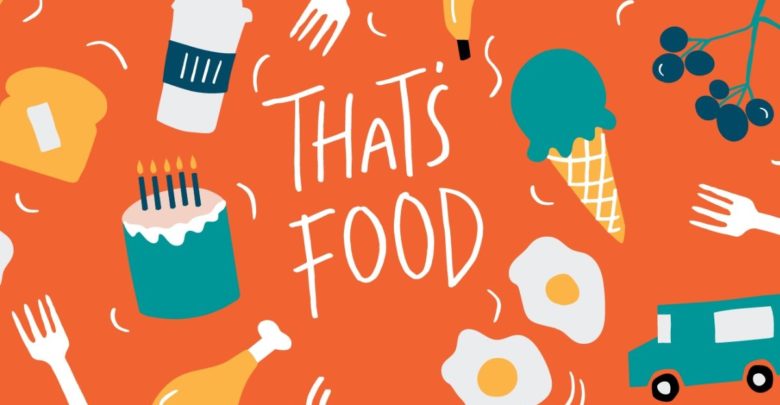 From looking for Edmonton's signature dish to reporting on the Edmonton staple Remedy, a CJSR podcast is dedicated to studying what shapes our city's food culture.
That's Food is the product of CJSR's first podcast boot camp, focused on teaching students the basics of podcasting. Starting in October, a team of seven students is now releasing eight podcast episodes exploring food culture. The episodes focus on topics such as how ice cream shops survive the harsh Edmonton winter and always ends with a "snack fact," an interesting tidbit about food. The podcast is available on Spotify, Apple Podcasts, Stitcher, and the That's Food website.
Focusing on food was the idea of Sophia Yang, third-year english student and That's Food's special intern. The idea began when she read an article about a University of Alberta professor's research on attitudes towards meat consumption. Food was also a topic that Yan believes is universally approachable.
"The thing about food is because it's a topic anyone can jump into," she said. "Everyone has to eat something to start the day, so anyone has a story to share when it comes to this topic."
For Kyla Wong, third-year computing science student and That's Food producer, the diverse angles on the topic of food can be attributed to the fact that each member of the team produced their own episode with a topic they personally chose. Episodes range from lighthearted topics such as opinions on breakfast to more serious topics such as Indigenous food culture in schools.
Releasing the episodes has left Yang feeling "relieved," especially since the production of the podcast took longer than anticipated. For Wong, one of the harder steps was deciding exactly how the podcast episodes would be distributed.
"It was interesting because at the beginning we had to decide if we wanted to divide our team into specific roles," Wong said. "We ended up deciding everyone would do a full development of their episode."
"I think what we did was a better choice," Yang added. "Each episode has a different tone…. Each episode has a different personality."
Starting to hear episodes air is a bittersweet experience for Wong. As she finds herself still picking out areas of improvement, she also enjoys experiencing the team's finished product.
"By the time it airs, you know all the little things (you want to fix)," Wong said. "It takes a bit to take that step back after you finish it and let it be free."
"One of the most exciting things was hearing everybody's finished podcast because throughout we weren't constantly listening to everybody's tapes," she added. "Finally hearing all of our finished products was really unique because they were all so different, but still tied together."
As for the future of the podcast, Yang and Wong are uncertain of where it will go, especially as CJSR begins a new podcast on Filipino culture. For now, team is talking about potentially releasing season two in the fall.
For now, Yang is content with however many streams the podcast is currently getting.
"I didn't have a lot of expectations, so anything that is happening is surprising to me," Yang said.