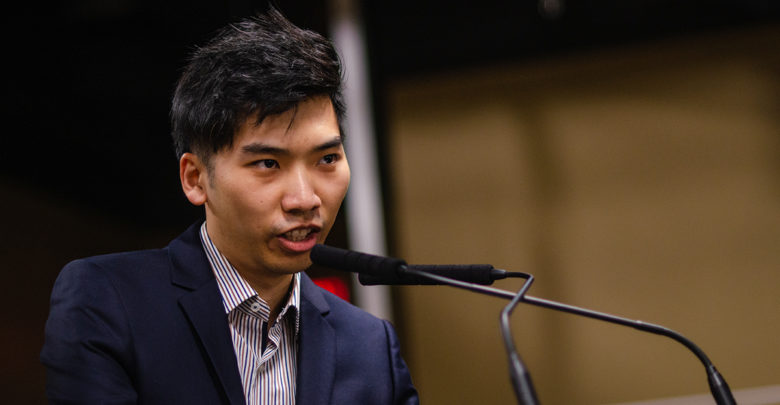 Tonight, we had our first forum for the 2020 University of Alberta Students' Union elections. While the presidential campaign has been pretty normal so far, an interesting phenomenon arose this evening among the Board of Governors representative candidates.
I didn't have high hopes for this position. The BoG representative almost never makes many waves, at forums or otherwise. However, because of an unusually good year for the portfolio, things seem to be heating up in the campaign.
There are two people running for BoG representative: David Konrad, who has long been entangled in SU politics, and Albert Hu, a medical student who is newer on the scene. I never expected Hu to do as well as Konrad, especially after they released their posters. Konrad's was stereotypically SU, burgundy and all, and Hu's was different than anything a student wrapped up in SU politics would do: the vibrant colours and blocky shapes seemed more akin to a restaurant menu than a political poster. The experience disparity seemed obvious between the two… until they began to answer questions.
Most of the time, being involved with the SU in some capacity for a long time renders you able to anticipate the hard questions and have a pre-baked answer ready, but Konrad didn't do this. In fact, the thing he cited most was his ongoing contact with Rowan Ley, the former BoG representative. Whether this is because Ley seemed to perform very well this year, or for another reason, we may never know; but Konrad relied on this connection far too much.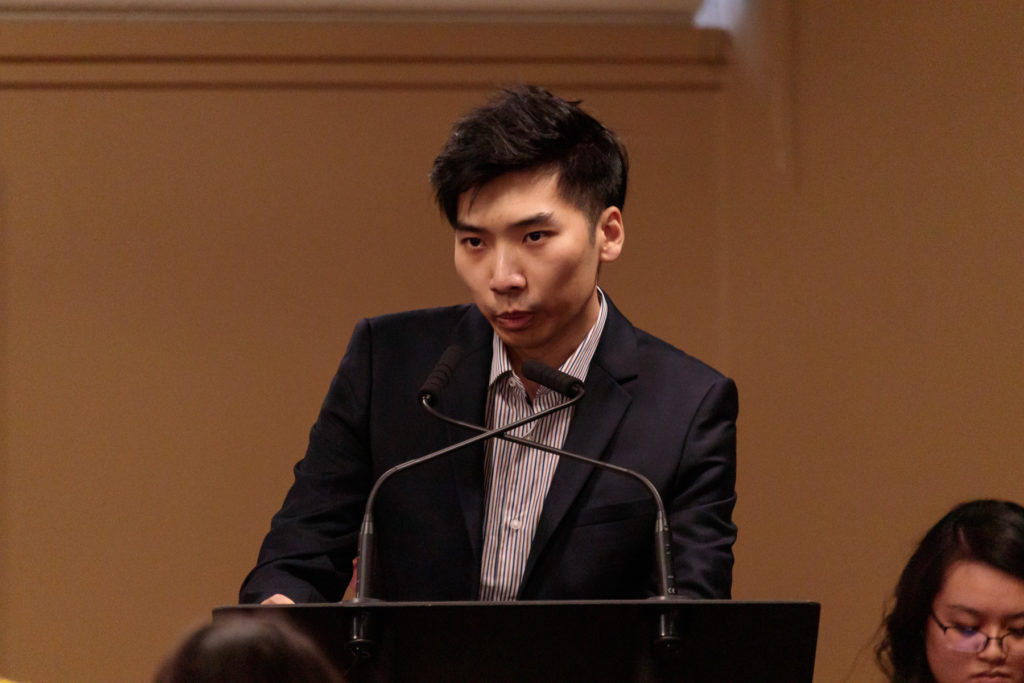 Hu, on the other hand, seemed to have candid, quality responses prepared for many of the questions. When there was an awkward silence in Konrad's response, Hu seemed to thrive even more when it came time for him to speak. And despite Hu's seemingly elevated status as a medical student, his responses felt down-to-earth and genuine. It would appear that experience is not everything when it comes to understanding student needs.
In a room packed with empty sentiments, Albert Hu's platform and ideas rang true. Instead of talking about the intangible, as candidates so often do, he mentioned real, achievable goals. His idea, for instance, to implement a suggestion and upvote system for students to use and vote on is something that can be realistically be achieved. In addition to this, promising to bring the top three suggestions with him to every BoG meeting is the kind of promise we haven't seen from a BoG representative in a long time. Starkly contrasted was Konrad, who floated by ghosts of ideas, like taking board members for coffee or getting a better understanding of Indigenous statistics.
I was pleasantly surprised by this new face on the SU scene. I went in expecting mediocrity or worse, and I was actually impressed when I left. I guess we can't judge a book by its cover — or a candidate by their experience — and I'm looking forward to seeing what else Hu has to offer.