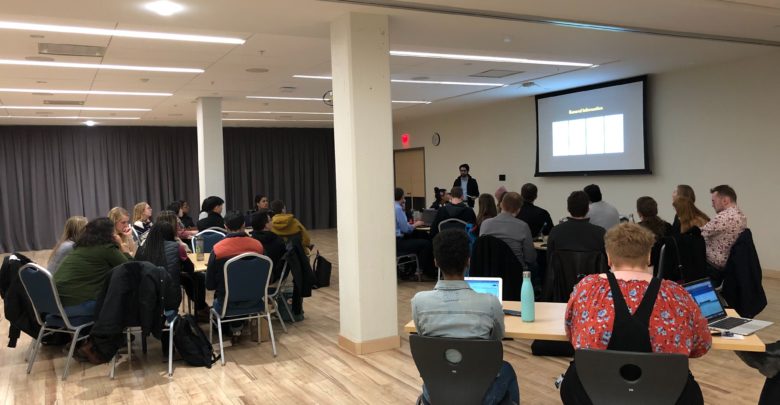 The first all-candidates' meeting for the 2020 Students' Union executives and Board of Governors representative happened on Friday, February 14 at 6:00 p.m.
The following candidates have been announced, and campaigning will begin on February 24 at 9 a.m. Voting will take place on March 4 and 5.
President
Joel Agarwal
Yiming Chen
Luke Statt
Vice-president (external)
Vice-president (academic)
David Draper
Eric Einarson
Vice-president (student life)
Vice-president (operations and finance)
Board of Governors representative
---
Additionally, students will vote on two plebiscites and two referendums.
No official campaigns will run in opposition to any of the plebiscites or referendums.
Referendums
"Yes" Side: Sustainability & Capital Fund
"Yes" Side: The Gateway Dedicated Funding Unit (DFU)
Plebiscites
"Yes" Side: Golden Bears Legacy Fund
"Yes" Side: The Landing