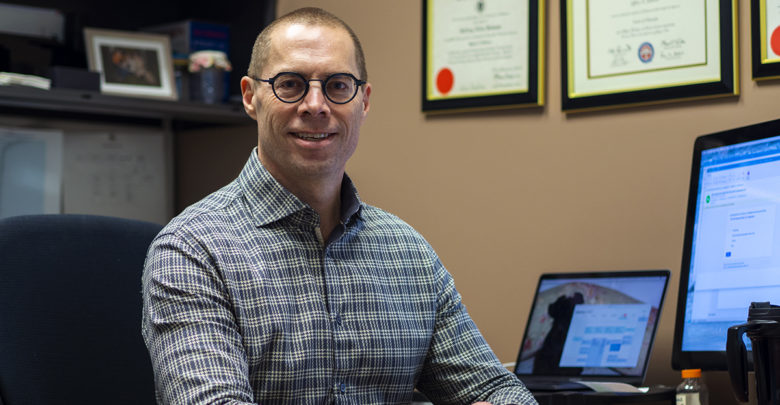 A recent study explored the effects of depression and anxiety as factors that contribute to the risk of developing Type 2 diabetes in adults.
Jeff Johnson, a researcher with the University of Alberta School of Public Health, collaborated with researchers from the University of Ottawa and individuals from Norway to find how psychological factors affect the development of Type 2 diabetes in Norwegian adults. They found the presence of depression and anxiety accounted for about half of new cases of Type 2 diabetes, and that men had an increased risk for developing the disease.
Johnson feels there is not enough awareness being raised about the prevention of psychological risk factors that lead to an elevated risk for developing Type 2 diabetes.
"It's well known that factors like unhealthy eating, [lack of] physical activity, and smoking contribute to the risk of developing diabetes", Johnson said. "What we were looking for was how much more would psychological factors like depression or anxiety increase the risk."
The researchers found when psychological factors were considered, they accounted for about 50 per cent of new cases of Type 2 diabetes in the population. The study also found that men, as compared to women, were at an elevated risk for developing the disease. For Johnson, the study's findings are especially important due to the tendency for men to be reluctant in expressing feelings of anxiety and depression.
Additionally, Johnson said the findings are relevant because of the increasing rate of Type 2 diabetes.
"Type 2 diabetes is just becoming more common", Johnson said. "It is likely that everybody knows somebody that is living or at risk of developing Type 2 diabetes."
He added that chronic diseases such as Type 2 diabetes have a complex interplay with multiple predictors, such as high blood pressure and obesity, and other environmental and behavioural factors.
Johnson believes his study is one of the first of many surrounding the topic, and hopes that similar studies will follow. Currently, he is involved in research that examines the primary care network here in Alberta, using standardised questionnaires to assess people's mental health.
Johnson and the study also presents a possibility where Type 2 diabetes may lead to the development of symptoms of anxiety and depression over time. However, this relationship is not likely to occur when individuals are only affected with Type 2 diabetes. This link usually occurs when there is a culmination of multiple disorders such as cardiovascular disease, arthritis, and Type 2 diabetes — something that he terms as "comorbidity or multimorbidity."
Johnson said that genetic risk is simply a "small part" of developing Type 2 diabetes. The risk of developing it is elevated through the stress induced by environmental, behavioural, and social determinants or issues, he said — like the current economic climate in Alberta.
"Stress has effects on the body, and has effects on the behaviour", Johnson said. "So, if we can do things to create an environment that is healthier from a mental health point of view, then we can help people live healthier lives."