Campus Life
News
U of A alumnae celebrate 40 years of operation of their family business
My Favorite Aunt's Consignment Boutique, with a focus on sustainability and affordable fashion, is celebrating 40 years of business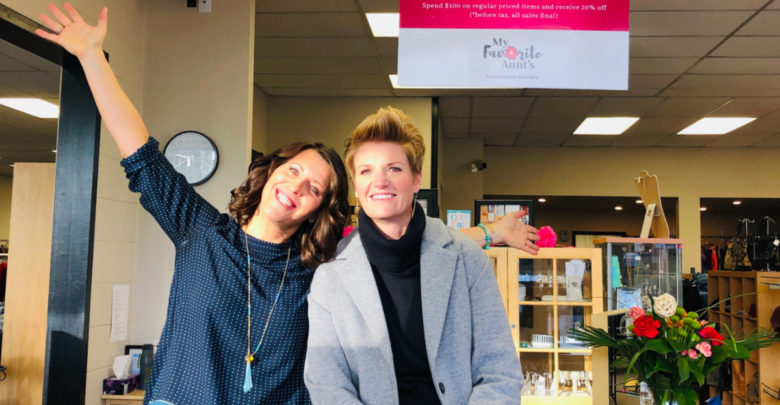 Running a small business can be difficult, especially so when it is a 40-year old family-run establishment.
Two University of Alberta alumnae, Larissa Love and Holly Hawryschuk, are celebrating 40-years of successful business at their family-run local consignment and home decor store.
Love and Hawryschuk's mothers, Dianne Gibbs and Lynne Holland, opened Edmonton's first children's consignment store in 1979. For the two women, opening a store in the seventies was difficult. They had to struggle before their business allowed them to make a living wage.
"They were selling a whole new concept," Hawryschuk said. "They started off by putting flyers in mailboxes to get business, and they picked stuff up. They did a lot of long hours [because at that time,] everything was entered [and] recorded manually."
In 2004, Love and Hawryschuk bought the store from their mothers. They decided to make alterations to it to accommodate a changing market. With big-box stores such as Old Navy and The Gap selling children's clothes at a cheap price, customers no longer had to buy from consignment stores. Love and Hawryschuk removed the children's section and changed the store's name from Kids Stuff Etc. to My Favorite Aunt's Consignment Boutique.
"[At first] it was about being able to outfit your children reasonably, while still making some extra money from the clothes they had grown out of," Love said. "It was all about how [families] could save money. But now it's evolved into finding those great brands at great prices for women."
While Love and Hawryschuk do not share the same struggles as their mothers did, they still face challenges of owning a small business. Competing against big box stores can be particularly difficult.
"When you're competing against Old Navy, that has a 40 per cent off sale every second week, that's hard," Love said. "[We try] to offer a better experience. We know [our customer's] names and [we] have a chit chat with them, so it's kind of a personal experience."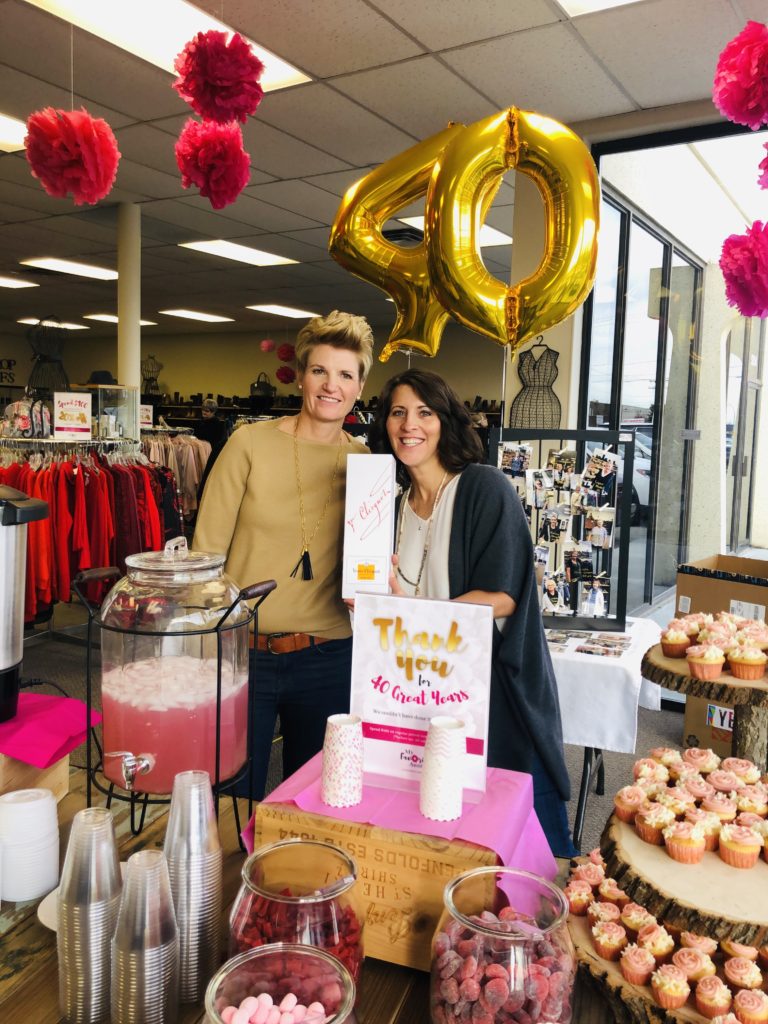 "Our stock is constantly changing, as opposed to when you go to Banana Republic or The Gap or something like that," Hawryschuk added. "You're going to see the same stock as last week and probably the week after. Our stuff is only on the floor for six weeks, so it's constantly changing. Every time you come in, it's going to be different here."
My Favorite Aunt's Consignment Store caters to a newer generation who don't want to contribute to the landfill or fast fashion, but still want quality items for a great price.
Love and Hawryschuk also use their business to give back to their community and support local charities. They donate unsold clothes to charities such as the Youth Empowerment and Support Services (YESS), Suit Yourself, and Cinderella's Closet.
For those who want to start their own business, Love and Hawryschuk advise that you should know your business partner's work ethic before working with them, take chances, know your market, and be passionate about what you're selling.
"There's a lot of benefits to owning your own business, but you also gotta love all the little headaches that you take home with you," Love said. "It's not always a nine to five job. You're taking stuff home and having to deal with things after hours as well. It is a lot of hard work. Make sure you love what you're doing."