Arts & Culture
Campus & City
Theatre Review: We Will Rock You
Despite its flaws, We Will Rock You is exhilarating and features show-stopping performances.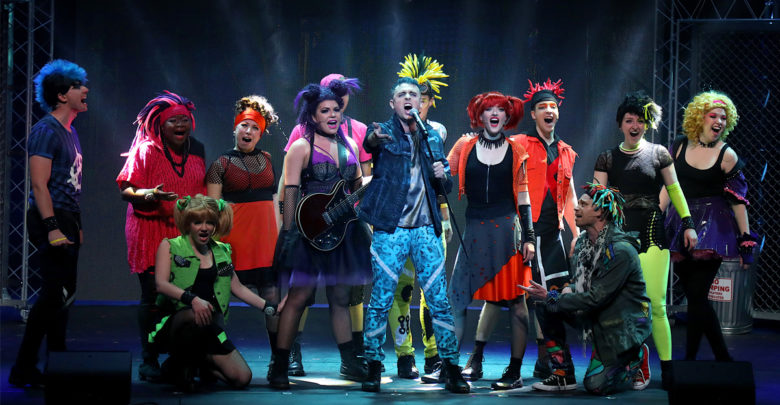 Where: Northern Alberta Jubilee Auditorium
When: December 30 – 31
Director: JP Thibodeau
Cast: Krystle Chance, Brian Christensen, Trevor Coll, Kevin Doe, Alysse Ernewin, Kyle Gruninger, Keri Kelly, and more
Packed with iconic rock anthems that will have you stomping and clapping, Annerin Theatrical's production of We Will Rock You is exhilarating.
We Will Rock You is a jukebox musical that takes place in a post-apocalyptic world where individuality has been outlawed and all music has become digitized. Two young revolutionaries, Galileo (Trevor Coll) and Scaramouche (Keri Kelly), must fight for their freedom against a tyrannical corporation led by the Killer Queen (Krystal Chance).
Originally conceptualized and written by Ben Elton in 2002, We Will Rock You features some of Queen's biggest hits including "Bohemian Rhapsody," "Under Pressure", "Another One Bites The Dust," and the titular anthem "We Will Rock You."
The sheer enthusiasm of the entire cast cannot be understated. Trevor Coll steals the show as the dreamer, Galileo. He commands the stage with his powerhouse vocals and delivers on every musical number. Keri Kelly is hilarious as the sarcastic, but ultimately good-hearted, Scaramouche. She brings a sharp wit to her character that complements her fantastic vocal performance.
While Coll and Kelly both excel in their solo numbers, the two lead actors are especially electrifying in their duets together. In one sequence, for instance, the two characters must escape from the clutches of the Globalsoft corporation. The sweeping rendition of "Under Pressure" that accompanies this escape reaches stratospheric heights and is performed spectacularly by the two leads.
Joining Galileo and Scaramouche in their revolution are the outlandish and pop culture enamoured Bohemians who have set up shop in an abandoned Hard Rock Cafe. From the defiant Brit (Brian Christensen) to the ride-or-die groupie Buddy (Kevin Doe), this talented ensemble brings a chaotic and vibrant energy to the musical.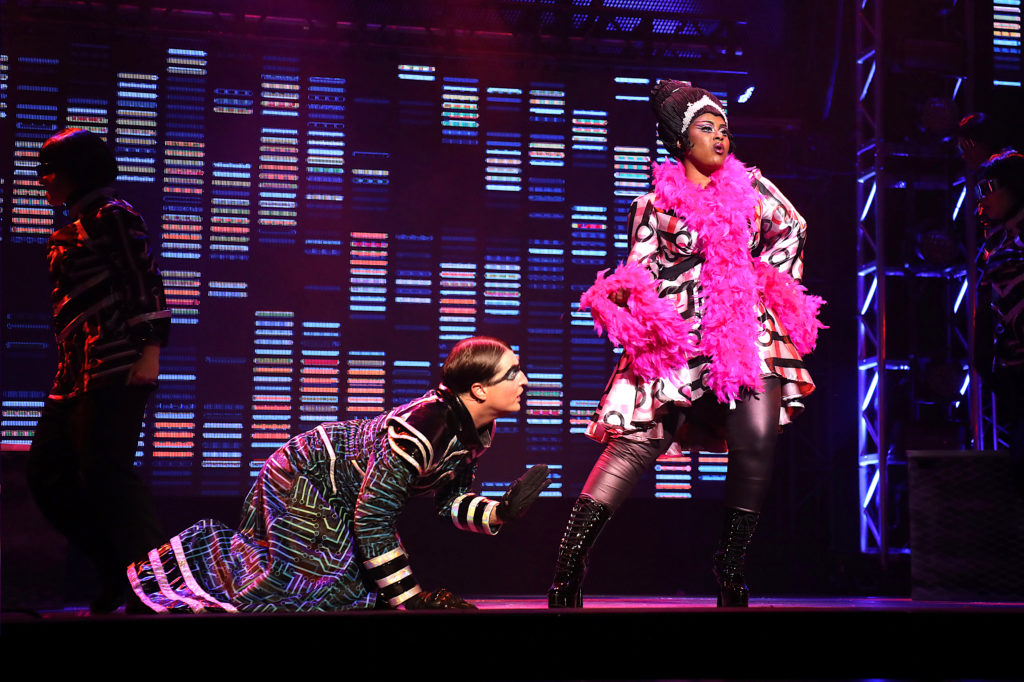 Rounding out this eccentric group of characters is the Killer Queen (Krystle Chance) and her henchman Kashoggi (Kyle Guninger) who serve as the villains of the story. The two actors bring a vivacious and delightfully exaggerated physicality to their characters that would feel right at home in a Saturday morning cartoon.
The technical elements of the musical were also handled commendably well. From Robert Sondergaard's concert-style lighting to Angela Dale's eye-popping costumes, this production feels more like a rock concert than a stage musical. It juxtaposes the Orwellian-lite narrative with an outrageous rock-opera aesthetic.
It is also important to note that musical supervisor Stuart Morle was personally asked by Queen's lead guitarist, Brian May, to revamp the musical numbers for this production to better match the original sound of Queen. This revised musical score was wonderfully performed by a five-piece live band who bring a relentless energy to the production.
Terry Gunvordohl's impressive set design elevates the band above the mainstage and only chooses to showcase them at pivotal moments in the musical. There were a few times where the live band overpowered some of the vocal performances, but when the two were balanced, the result is thoroughly euphoric.
The musical is occasionally bogged down by a script that relies heavily on shallow pop-culture references. Even the plot feels like it was loosely strung together as a way to connect all of Queen's songs in a somewhat coherent manner.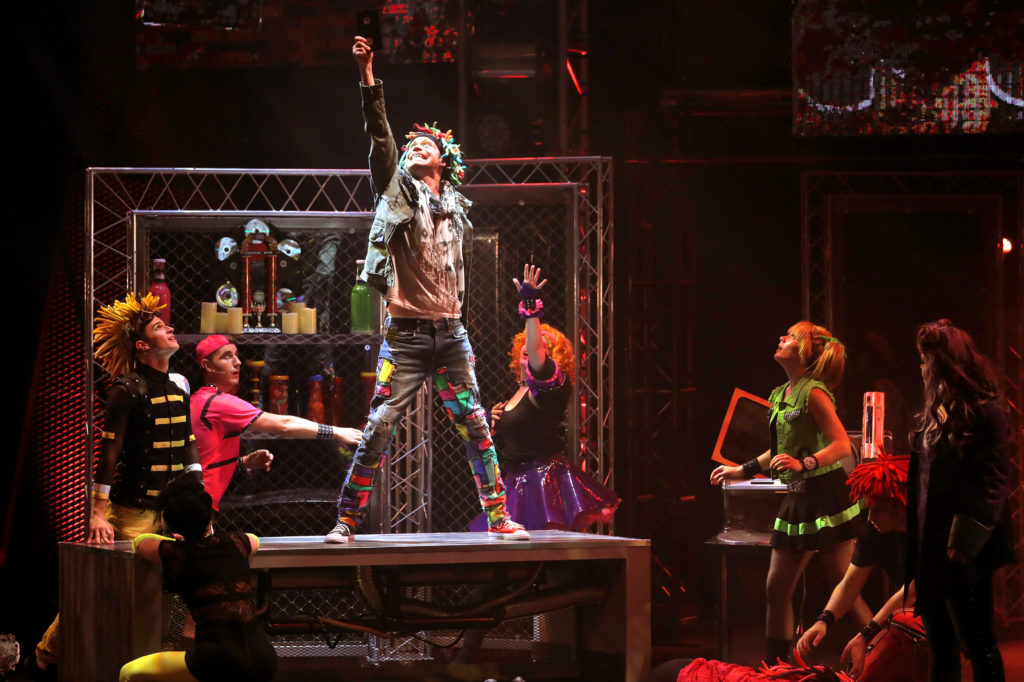 Narrative flaws aside, this production very well makes up for the weak plot through the strong performances of its talented cast and the flashy rock-concert atmosphere excellently created by the crew and live band.
The musical ends with a show-stopping rendition of Bohemian Rhapsody delivered by the company. This musical number brought on a standing ovation and thunderous applause from the audience.
Fueled by an endless supply of enthusiasm and energy, We Will Rock You is a visual spectacle with show-stopping performances from its talented cast.